Off the Felt with Tony G - Holiday Edition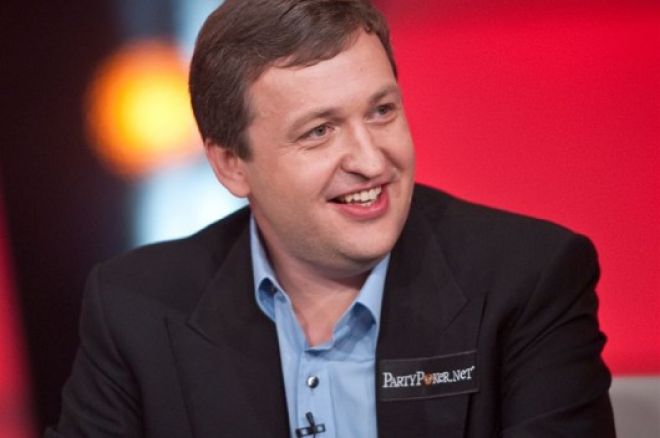 With everyone in the holiday spirit, we decided to talk to PokerNews head honcho Tony G to get his thoughts on the top poker story of the year, what his top moment was, and how he's going to spend his holiday season.
First off, how will you be spending the holidays and do you have any holiday traditions?
I will be relaxing at home with the family then heading to Lee Nelson's retreat in New Zealand with a group of top Russian players I have brought together. We will then be perfectly zoned for a crack at the Aussie Millions!
What do you think the top poker story of the year is?
We have seen a change in the landscape of online poker this year with the opening of newly regulated markets. From a political perspective, there seems to be movement and this seems significant – we'll just have to wait and see.
Other top stories for me include Michael Mizrachi on the Final Table of the World Series of Poker Main Event and generally the rise of a new generation of young players taking down European Poker Tour's and World Poker Tour's. A lot of them seem to be English, which is compensation for them losing the Ashes I'm sure! Durrrr's bracelet betting was also a highlight – ouch!
What was the top moment of the year for you?
Getting a personal sponsorship deal with PartyPoker.com has to be top for me – it has given me a commitment to play more tournaments. If Isildur1 hadn't pulled out of the PartyPoker.com Big Game IV in London at the last minute because of a driving test, that would have been up there. He was going to wear a mask for the live game and had agreed to let me stake him. Pity him – I would have sent him on his bike.
Destroying Phil Hellmuth at the PokerStars Big Game is also a highlight – the sweet music of "I cannot live with you Tony, I don't want to play with you any more," – definitely a top moment. As is making Hellmuth ride the bike and nearly fall off the stage at PartyPoker.com Premier League.
What is the one stop on the tournament circuit that you didn't stop at this year, that you are definitely putting on your 2011 schedule?
I am planning a marathon session in Europe early next year representing PartyPoker.com starting with The WPT Venice in early February, moving on to the ACFPoker.com WPT National Series at the Aviation Club in Paris. Then on to the WPT Vienna! Zasko has been invited to Vienna, but banned from Paris. Is that because Mr. Aviation, Bruno Fitoussi, doesn't want a playmate? These new events excite me – especially because I am going to take one down!
If you could hit any poker player in the face with a snowball, who would it be and why?
Hellmuth, but is there a snowball big enough to cover his big head? (Pardon for sounding like the Devilfish there.) Andrew Robl would be an option, but he wouldn't fight back, he'd just fold!
We know the holidays can be stressful; what is your favorite way to unwind?
Walking my dog for 10km – spending time with the family and stuffing my Russian friends before the Aussie Millions. I am also partial to the occasional shisha or two with my Egyptian friends. Peach flavor does it for me.
What is the best gift you've ever gotten?
I have to say all my wonderful staff and such a fantastic business in PokerNews. Personal sponsorship from PartyPoker.com also a great gift. I am from the street and could never see myself in the position I am today, so am extremely grateful. Santa has been good to me.
What's your New Year's resolution?
To look after my health, look after my dog and watch Phil Hellmuth be the first one out in "Dancing with the Stars." To find a manager for my dog Zasko – to win a WPT, a WSOP bracelet and the Aussie Millions! To promote bike riding – because I'm an environmentalist, not a gas guzzler.
Do you have anything to say to the loyal PokerNews readers?
Next year, PokerNews will be even bigger and better and will live-report more events than ever! We have revamped our strategy sections using the biggest and best players in the world. Mainly I would like to wish all readers a Merry Christmas and Happy New Year and hope to see you on the circuit in 2011. I obviously want to see you and say hello, but if you touch my blinds there will be trouble – I will set my dog on you!
Follow us on Twitter for up-to-the-minute news.