The Weekly Turbo: Harry Reid Pushes for Online Poker Legislation, ESPN's The Nuts, and More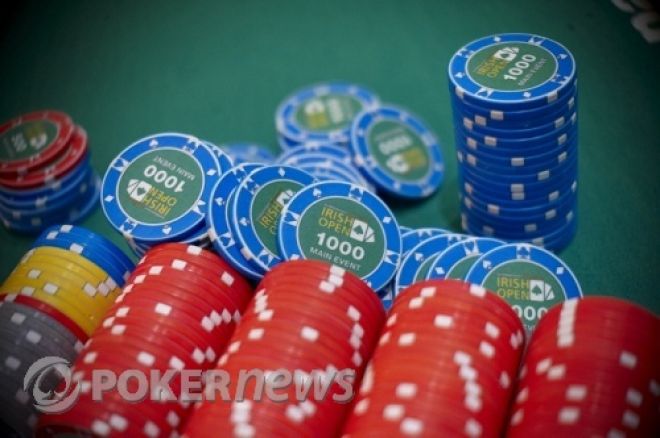 If you missed any of the news this week, or just have a bad memory, then you're in luck. The Weekly Turbo is bringing you the top news stories of the week, including Harry Reid's push to legalize online poker, ESPN's The Nuts rankings, and more.
Reid Pushes Online Poker Legislation
It was recently been reported that Senate Majority Leader Harry Reid is seeking to legalize online poker by attempting to pass legislation in Congress' lame-duck session. His staffers are said to be circulating a bill that is backed by large casino interests. The casinos were among Reid's biggest donors in his re-election campaign and are arguing that the bill would "provide consumer protection for poker players and would provide some tax revenue for federal and state governments."
Three Republican lawmakers have sent a letter to Reid and Minority Leader Mitch McConnell opposing the bill. "Congress should not take advantage of the young, the weak and the vulnerable in the name of new revenues to cover more government spending," Rep. Spencer Bachus said.
According to a draft of the bill, language is being considered that would allow only existing casinos, horse tracks, and slot-machine makers to operate online poker websites in the first two years after the bill passes. As the bill is drafted currently, taxes on wagers would be sent to both federal and state governments.
Read the entire Wall Street Journal article for more.
The Nuts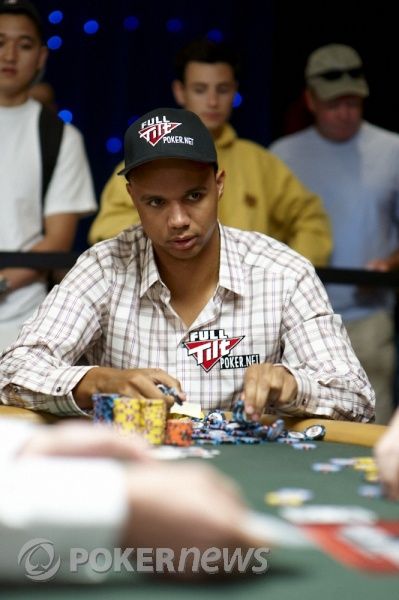 The latest installment of ESPN's The Nuts is back. The monthly blog post ranks the best players in poker at the moment. The panel includes PokerNews' Editor-in-Chief Matthew Parvis, PokerNews' Tournament Reporting Manager Don Peters, ESPN's Andrew Feldman, Gary Wise, and Bernard Lee, Bluff Magazine's Editor-in-Chief Lance Bradley and Bluff Magazine's senior writer Jessica Welman, PokerRoad's Court Harrington, PokerNewsDaily's Dan Cypra and ESPN Deportes poker editor Nahuel Ponce.
It's no surprise who's in the top spot - again. Phil Ivey has been sitting pretty in the number one spot since, well, for a long time, but he's got someone nipping at his heels. This month, Jason Mercier earned three number one votes from the ten panelists. He's sitting in the second spot on the list again. "Not only is he one of the best players in the game at such a young age, but he's also a great ambassador for poker and something that's often overlooked these days," Donnie Peters said.
There's a new face on the list. Vanessa Selbst, who recently won the Partouche Poker Tour, jumped into Patrik Antonius' previous spot — eighth place. Antonius rounds out the list in the tenth spot this month.
We like to keep things short and sweet around here, so you're going to have to head on over to ESPN.com for more.
Missing, but Not Lost
Did you sign on to the Android Marketplace last weekend only to find the Full Tilt Poker Rush Poker Mobile app MIA? What a bummer. According to Droid-Life.com, the app was pulled "due to maintenance."
There have also been reports that the app was pulled because of a new ratings system for apps in the marketplace. The rule states: "Apps with gambling themes or that include simulated gambling should be rated 'Teen' or above. Real gambling is not allowed in Android Market."
Not to worry, though, because you can still access the app through your Droid web browser.
Read more about the app being pulled on PartTimePoker.com, and if you're on your Android phone, download Rush Poker Mobile here.
Congratulations Gloria!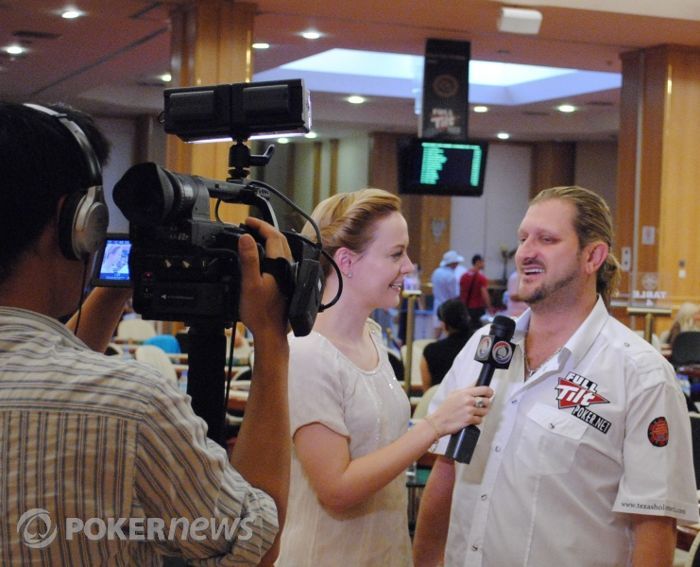 Bluff Magazine's 6th Annual Reader's Choice Awards are coming up. The Awards give poker fans the chance to voice their opinions on what they like in the poker world. There are 14 categories and Bluff will be releasing the nominations to all 14 categories leading up to December 6 - the day voting opens.
Favorite Poker Hostess nominations were released, and we're proud to say that our own Gloria Balding has been nominated in this category.
"From Las Vegas to Paris to Macau and back again, Balding has become one of the best interviewers in the poker world. The only nominee not on a televised poker show. Yet."
Also nominated for the award is Lacey Jones, Kimberly Lansing, Amanda Leatherman, and Kara Scott.
Remember, voting opens December 6, so don't forget to vote! Find out more at BluffMagazine.com.
Teaming Up
Lock Poker has teamed up with SharkScope to integrate advanced player stats into its software. Lock is launching a new player dashboard, and players will be able to view their own stats, search their opponents' stats, and much more.
"One of our mandates as a company is to provide a superior online poker experience" CEO of Lock Poker Jennifer Larson said. " We are determined to take this industry by storm and innovate in every possible way we can. The player comes first at Lock and that will always drive our business development."
This dashboard will be the first of its kind for any poker room.
"SharkScope is delighted to be working with Lock Poker in a groundbreaking partnership that brings our years of expertise in the display and analysis of poker statistics directly to Lock Poker players," SharkScope's CEO said. "Players will be able to track their tournament results, examine their statistics in great detail and so find new ways of increasing their profits, all directly on the Lock Poker site."
Sign up for a Lock Poker account today and not only will you be able to test drive the new software, but we'll match 200% of your first deposit up to $1,000!
Want a New Ride?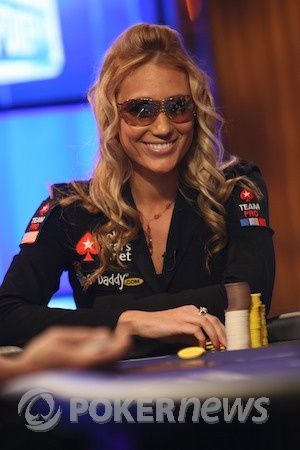 Did you miss your chance to bid over a hundred thousand dollars on Peter Eastgate's bracelet on eBay? If that extra cash is lying around and you're looking to join a bidding war, how about bidding on Vanessa Rousso's 2007 yellow Lamborghini Gallardo? The Team PokerStars Pro has but the car up on eBay with a "Buy it Now" of $126,500.
According to the listing, there are only 5,000 cars like it in the world. The car has 12,875 miles on it and comes with a computer, iPod and USB connections, heated mirrors, and hand-knitted seats.
There are currently no bids on the vehicle, but if you're looking to gift it to yourself as an early Christmas present, you have until December 17 to make an offer.
Check out the listing on eBay.
LA Poker Classic
The 2011 LA Poker Classic is just around the corner. The schedule for the 2011 LAPC has just been released and there are 54 events on this year's 44-day lineup. It all kicks off January 19 with a $335 no-limit-hold'em five-day event with a $1 million guarantee. There are four starting days for Event 1 and players are allowed to re-enter on the next starting day if they bust.
With 54 events, you know there will be a plethora of different variations to be played. Knockout bounties, heads-up, shootouts, six-max, a tag team event on Valentine's Day, and a $2,100 Iron Man event are on the schedule. The invitation-only WPT Celebrity Invitational is set for February 19 and as always, that event is full of actors, musicians, and of course your favorite poker pros.
If you're looking for the big one, that gets under way on February 25. The World Poker Tour $10,000 championship is a six-day event and has an anticipated prize pool of more than $6 million.
Plan your LA trip around your favorite events by checking out the LAPC schedule at CommerceCasino.com.
The Mircos
Jay Rosenkrantz and John "JimmyLegs" Wray have developed a new animated web comedy series centered around online poker. We watched the pilot episode and we're on board. There's no reason you shouldn't be. Follow Chase Berger, Tommy Phuoc, and Rose Ballenger as they try to break out of the micro-stakes and take their shots at the big leagues.
Like us on Facebook, and follow us on Twitter for up-to-the-minute news.