The Nightly Turbo: ESPN's The Nuts, Bank Forfeits Gambling Money, and More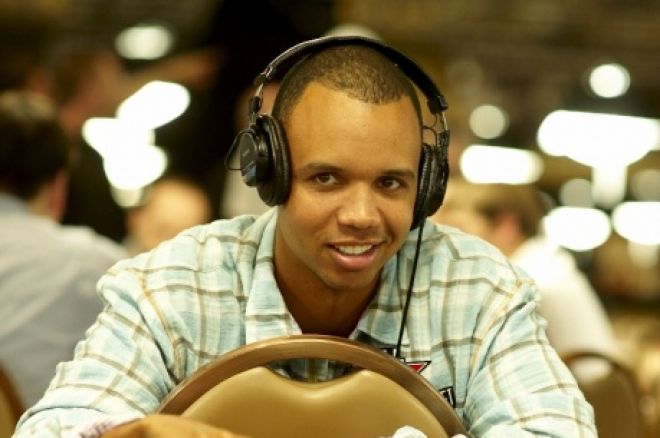 In tonight's Nightly Turbo, we're going to give you the lowdown on the latest poker rankings from ESPN'S The Nuts. We can't remember the last time Phil Ivey wasn't on that list, so you can bet he's still there. On top of that, Goldwater Bank has agreed to forfeit money that was involved in online gambling. Read on to find out about those two stories and more.
In Case You Missed It
The 11th day of the PokerStars World Championship of Online Poker saw one of poker's young retirees take home his second WCOOP bracelet. Check out Day 11 recap for the results.
We caught up with poker pro Josh "LitleBastrd" Tieman to discuss poker, being a PokerNews Strategy pro, and more. The Online Poker Spotlight has the scoop.
Day 1b of the PokerStars Asia Pacific Poker Tour Auckland saw 129 players take their seats in hopes of taking the title. How many survived? You'll have to read the APPT recap to find out.
Lynn Gilmartin is headed to Rosario, Argentina for the PokerStars Latin American Poker Tour next week. If you're going too, or just want to know what you're missing out on, check out her latest article.
We all know where the winner of the 1989 World Series of Poker Main Event is, but do you know how the other final tablists are faring? Find out in Where Are They Now: The 1989 WSOP Main Event Final Table.
The first event of the 2010 World Series of Poker Europe is in the books. Phil Laak will bring home his first WSOP bracelet after defeating the final table. Find out how it all went down in our WSOPE Event 1 recap.
The Nuts
The latest installment of ESPN's The Nuts is back. The monthly blog post ranks the best players in poker at the moment. The Panel includes PokerNews' Editor-in-ChiefMatthew Parvis, PokerNews' Tournament Reporting Manager Don Peters, ESPN's Andrew Feldman, Gary Wise, and Bernard Lee, Bluff Magazine's Editor-in-ChiefLance Bradley and Bluff Magazine's senior writer Jessica Welman, PokerRoad's Court Harrington, PokerNewsDaily's Dan Cypra and ESPN Deportes poker editor Nahuel Ponce.
We can't remember the last time Phil Ivey wasn't on this list, and this month is no different. What else isn't different? His spot on the list. Mr. Ivey retains the number one spot this month while Michael Mizrachi is holding strong in second place.
The biggest jump on the list is Alexander Kostritsyn, who jumped from tenth to sixth. "This kid can seriously do anything. Live tournaments, online cash games, online MTTs," Welman said.
You can find the entire list at ESPN.com.
Giving it Back
Back in August we told you about a federal case involving Goldwater Bank in Arizona. Well, the bank is back in the news. This time, it has agreed to forfeit $733,804 to U.S. officials, money believed to be linked to online gambling accounts. The forfeiture was agreed upon by Goldwater with the Justice Department and the Troubled Asset Relief Program. TARP was a program that helped banks after the financial crisis.
"Today's charges and settlement should send a powerful message to TARP recipients that they will be held strictly accountable for any misdeeds while they stand as custodians of taxpayer dollars," TARP Special Inspector General Neil M. Barofsky said.
The Wall Street Journal has more.
Let's Be Friends
The Foxwoods stop of the World Poker Tour begins on October 28, so it's about time to try to qualify for your seat. WPT qualifiers on PartyPoker begin on Friday September 17. This series of qualifiers has a bit of a twist, they are exclusive to players who are friends with Party Poker on Facebook.
"The WPT Facebook Foxwoods Challenge qualifiers are fantastic value. In a first for PartyPoker.com, we are only offering this exclusive opportunity to customers who are friends with PartyPoker.com on Facebook. There will be five $11 buy-in WPT Facebook Foxwoods Challenge qualifiers, with the first running on Friday 17th at 15:00ET. The top 10 players in each qualifier will go through to the final on October 5th at 15:00ET with the winner picking up a $14,000 package to the WPT World Poker Finals at the world famous Foxwoods Casino," a PartyPoker spokesperson said.
Sign up for a PartyPoker account and take advantage of the exclusive freerolls available only to PokerNews players.
Million Dollar Challenge Season 2
The PokerStars.net Million Dollar Challenge is back this weekend with its second season. Five celebrities will be featured this season, Brooke Burke, John Elway, Barry Sanders, Sara Jean Underwood, and Gary Payton.
So in case you don't remember how the show works, or you've never seen it before, Daniel Negreanu coaches the contestant against the celebrity in Round 1. In the second round, the contestant will take on a Team PokerStars Pro with a little help from Negreanu.
If the contestant beats the Pro, they get $25,000 and the option to take it, or play Negreanu heads up for a shot at $100,000. Who do the contestants have to beat for that chance? This season, the Team PokerStars Pros are Jason Mercier, David Williams, Barry Greenstein, Chris Moneymaker, and Vanessa Rousso. If the contestant beats Negreanu, he or she will earn the chance to play for $1 million in the tournament of champions.
The show is hosted by FOX's Chris Rose. The seven-episode series debuts on Sunday, September 19 after the NFL on FOX. Check your local listings.
Head on over to PokerStars.com to find out more details on how you could be on the show.
Jump! Jump! Jump!
Australian poker pros Daniel Neilson and Andrew Hinrichsen made the most of their day off in Auckland, New Zealand. Granted, we can't say that this is what we would do on a day off, because we're not in to jumping off of buildings, but this is what they decided to do and they took Lynn Gilmartin with them. Check it out.
Follow us on Twitter for up-to-the-minute news and be sure to add us on Facebook.