The Nightly Turbo: PokerStars Launches Women's Poker League, WPT's Search for the Next Simon Cowell, and More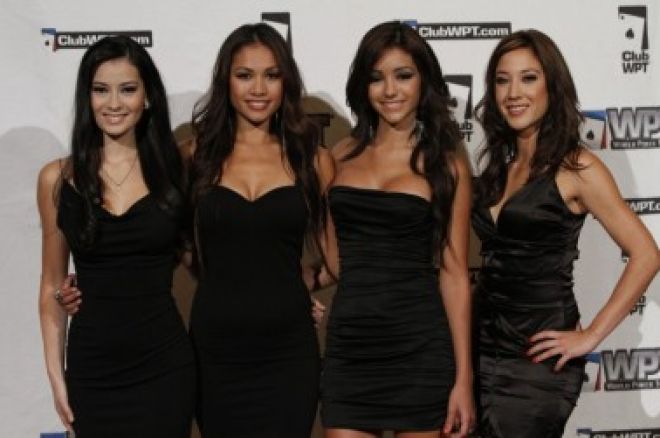 Your weekly grind is over. Kick off your shoes, fire up an poker table or two on your favorite online poker site, and check out the day's top stories. Taking you into the weekend, PokerStars is launching a women's poker league, the World Poker Tour is searching for the poker version of Simon Cowell, and more.
In Case You Missed It
The PokerStars Latin American Poker Tour is gearing up for its Florianopolis (Brazil) Stop. In the latest PokerNews Jet Set, Lynn Gilmartin gives you a little scoop on what to expect if you're headed to Brazil.
Wondering what's going on in the gaming world? Inside Gaming has the scoop on the PartyGaming merger with Bwin, and more.
Does Mark Vos think Mel Gibson is more intimidating than Phil Ivey? Off the Felt has the answer.
PokerStars Women's Poker League
Remember when all the men dressed up like women, and the hullabaloo it caused at the Ladies Event at this year's World Series of Poker? That's certainly not deterring PokerStars from starting a women's poker league. Sorry boys, but it looks like your "protest" didn't make too much of an impact.
The PokerStars Women's Poker League will run until the end of the year, with points being awarded. The top earners monthly, and at the end of the year, they will receive prizes, cash, and event packages. The way to get the points is to play the two tournaments that will run daily, one at 13:10 EDT and the other at 21:10 EDT.
Ladies, you'll need a PokerStars account to play, so sign up for one and find out more about the Women's Poker League here.
Do You Have What it Takes?
Ever watch American Idol and think, man, I can be just as opinionated and snarky as Simon Cowell? OK, maybe that's just us, but if we just planted that little thought in your head, then you'll want to keep reading. The World Poker Tour has changed things up a bit for its ninth season, you remember, Kimberly Lansing, the Royal Flush Girls, etc. Well, a new on-air segment has been added called "The Raw Deal," and it needs a host.
Brutally honest, opinionated, fearless, and loves poker. These are just some of the traits you'll need to have to fill this spot. Think you have what it takes? You can audition in person at The Bicycle Casino in Los Angeles on August 19 from 11:00 a.m. to 8:00 p.m. PST or you can submit a video online that will be voted on by fans. You have until August 15 at 11:59 p.m. PST to come up with your best shot.
Head on over to WorldPokerTour.com to find out more.
Slots on the Farm?
With the passage of Barney Frank's bill in the House Financial Services Committee, everyone is hotly anticipating the legalization of online gambling in the U.S., and we're not talking just online poker sites and online casinos; you could very well see social gaming companies venture into the world of online gambling too.
Zynga, a company that hosts a play-money poker app on Facebook doesn't seem opposed to the idea according to a quote from the Business Insider saying a "source close to Zynga" as saying that the company "would be excited to move into real-money poker given the opportunity."
The World Series of Poker has also launched a Facebook app. Who's to say that, or even Farmville, won't head in the real-money direction when all is said and done.
The Games.com Blog has more.
Great Idea - Not
And in our not-too-smart pick of the week, two men were hanging out having a brewski (or two, and you'll see why we said this after you keep reading), and playing poker in Fort Mill, S.C., when one of them decided to show off his Beretta. Maybe not such a good idea. His friend, thinking the gun wasn't loaded, pulled the trigger. Fortunately, this story doesn't have the ending it could have. The bullet went through the wall and into a neighbor's townhouse.
No one was injured, but the neighbor, who was upstairs at the time, heard the noise and went to check it out. Upon getting downstairs, she found a gash in her hardwood floor and a bullet hole in the drywall. Here's an idea: drink, play poker, take your friends' money, but don't bring out the semiautomatics.
Read more here.
Follow us on Twitter for up-to-the-minute news and be sure to add us on Facebook.