The PokerNews Jet Set: Florianopolis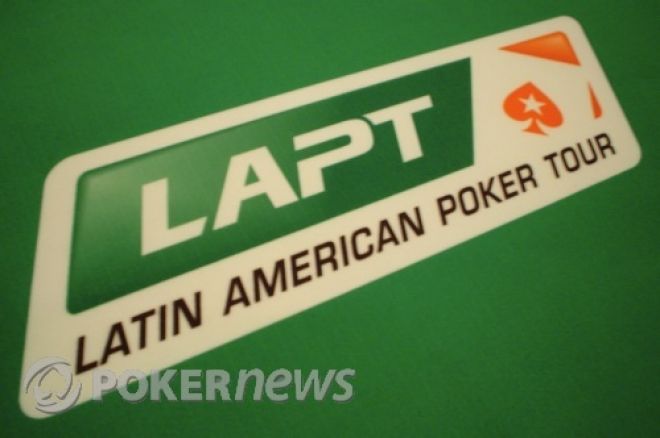 The ideal recovery after the biggest grind of the summer in the scorching Las Vegas heat would be to escape to a South American island, right? Well the PokerStars.net Latin American Poker Tour just happens to be hosting its fourth stop in Florianopolis, Brazil, next week. Florianopolis (or Floripa as it's known by locals) is one of Brazil's most popular vacation destinations with some of the country's most beautiful beaches, stunning scenery and bustling nightlife split between Brazil's southern mainland and Santa Catarina Island. If you're lucky enough to join us in Brazil, then here are my traveling tips before you jump on a plane.
But before I begin, I'll tell you that it's no secret that some of the most stunning women on earth call Brazil home, and Florianopolis is rumored to be the "best of the best" in Brazil. So if you plan on ignoring all the other tips we're giving you, at least just hit the gym one last time before your flight, maybe even twice.
Customs, Electricity, Currency
Europeans and South Americans can enter Brazil freely; however, North Americans and Australians must obtain a visa before departure. If you're unsure about whether you need one or not, contact your travel agent or a Brazilian consulate for information to avoid any nasty problems at the airport.
The power voltage varies throughout Brazil between 110 and 220 volts, so always confirm before plugging anything in at your hotel. Blowing up your electric shaver isn't fun.
The Brazilian currency is the Real (R$), (plural: Reais). Purchasing R$1 will cost roughly USD $0.56.
Getting There and Around
The Hercilio Luz International Airport is approximately 30 minutes from downtown Florianopolis and 50 minutes from the Costao do Santinho Resort, the host venue of the PokerStars.net LAPT. Be sure to have plenty of cash on hand for your taxi from the airport. Many of us may be spoiled with the luxury of in-car credit card machines, but don't expect to find them too often down south.
If time is your friend, then you can get around the city and beaches via bus. If money is your friend, then hire a car to explore the beaches and attractions with ease.
Beach Bum?
Even though it may be winter on the southern side of the equator, the weather averages around 75 degrees in Florianopolis. There are 42 beaches for you to choose from, so they should still be a must on the to-do list. For those who thrive off the busy tourist areas, then head to the northern beaches Jurerê, Daniela, Canasvieiras, Brava and Ingleses where you'll find plenty of hotels, restaurants and bars by the water.
For the more active tourist, head to the eastern side of the island for some of the best surf beaches in the country, such as Joaquina, Mole and Moçambique. If you don't fancy getting in the water, then you could always hang glide or parachute off the mountains of Lagoa da Conceicao.
Are you a little more on the curious side? If you prefer the unbeaten path, head south for more remote and tranquil beaches such as Lagoinha do Leste and Naufragados, which can only be reached by trail.
One Has to Eat
Who could visit a beach-side city and not want to sample the calamari fresh from the Atlantic? Try Box 32 for a frothy beer and fresh seafood at happy hour. Of course, the local cuisine is also a must-try, and Casa de Coimbra, with its rustic surroundings right in the heart of the city, has the perfect atmosphere to enjoy a home-cooked Brazilian meal. For the carb lover, Macarronada Italiana is the main spot to hit up for your favorite Italian feast. Or, if you're a sucker for a buffet, you'll find great "per kilo" buffets with selections of food, salads and fruit to fill you up with a fresh juice all for under R$6 in downtown Florianopolis. Very friendly on the budget.
And Drink
Florianopolis is Brazil's party town. Most of the nightlife is focused around the beaches during summer, but at this time of year, the hot spots can be found at Lagoa da Conceição. Start your night early at Drakkar, which opens its doors at 6 p.m., then, head to the Morro da Lagoa da Concieco for a few cocktails overlooking the lagoon, or to Mandalla, a bar that sits high above the roadway overlooking the village with a live band starting at 10 p.m. most nights. To really get your groove on late into the night, move on to Pacha Floripa or Confraria das Artes. Lastly, if you come across a "whiskeria", I'm warning you now that it's not a whiskey bar!
Be sure to follow Lynn's travels on the PokerStars LAPT and follow us on Twitter for up-to-the-minute news.