The Nightly Turbo: Online Poker in Belgium, Violence at a Home Game, and More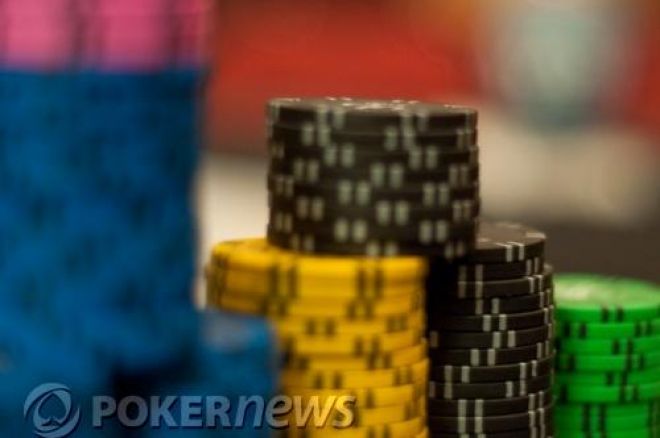 In tonight's Nightly Turbo we're bringing you the scoop about online poker in Belgium, news about a violent home game in North Carolina, and more.
In Case You Missed It
Because it's the beginning of the year and so much happened near the end of 2009 for online poker, we're sure 2010 has a lot in store for online poker legislation. We take a look at what 2010 could hold for online poker here.
Last year was a crazy year for the nosebleeds on Full Tilt Poker. The Online Railbird Report has 2009's High-Stakes Winners and Losers.
We love answering your questions so be sure to send them to us at [email protected] While you're thinking of something to ask us, check out the PokerNews Mailbag for some predictions for 2010.
PokerStars Caribbean Adventure
The PokerStars Caribbean Adventure kicked off today at the Atlantis Resort today in the Bahamas. Team PokerNews is down there covering the action for all of us no lucky enough to get down there. Be sure to follow the Live Reporting page for updates and interviews.
Be sure to follow us on Twitter for up-to-the-minute news and become a fan on Facebook too.
Online Poker in Belgium
The Belgian government is attempting to nationalize online poker. Despite EU regulations, the Belgian government has excluded Belgian poker players from playing online poker in rooms outside Belgium.
Online poker rooms inside Belgium would need to be granted a license by the Belgian government. Plans for nationalization of online poker were presented to the European Commission in 2009 but were rejected because they violated several sections of the Free Trade Agreement. In these plans, the number of licenses granted by the Belgian government would be limited, citizens who played on nonlicensed sites could face prosecution, and other European nations were excluded.
Belgian players have been suffering mild panic attacks because of these developments akin to the one players in Italy had when the Italian government did the same thing. Implementation of the Belgian plans would occur in late 2010 or early 2011.
Read more at GamingSupermarket.com.
Violent Poker Game
A home game in Rocky Mount, N.C. turned deadly over the weekend. Around 11 p.m. on Friday, two men barged into the home of 35-year-old Vernon Foster. Foster was shot by the men after he opened the door.
Two other men were shot and remain hospitalized. Twenty-two-year-old Brian Edwards ran from Foster's home where he was playing poker and headed toward a house down the street. Edwards and a 61-year-old man in the home were shot.
No arrests have been made and investigators are still trying to determine a motive for the shooting.
StarNewsOnline.com has more.
Full Tilt $1K Monday Results
We don't know if "kudos1017" was watching the TCU/Boise State game last night while he was taking down the Full Tilt $1k Monday, but that's what we were doing, which could be the reason we didn't win $75,000 last night. Kudos for the win! We apologize for the pun.
Full Tilt $1K Monday $300,000 Guaranteed
Buy-in: $1,000 + $60
Prize Pool: $300,000
Entrants: 264
1. kudos1017 - $75,000
2. icapolle - $48,000
3. BUSTYOU79 - $36,000
4. Aditya "Intervention" Agarwal - $27,750
5. gusavo - $21,000
6. DeMaci - $15,000
7. atimuf - $9,750
8. tuna_fish_tank- $7,500
9. LuzagoSpain - $6,000
Notable Finishes: Peachy Mer (10th - $3,750), Joseph "JBlaze20" Chaplin (13th - $3,000), Gettin Daize (14th - $3,000), Adam "Akat11" Katz (25th - $1,650), Justin "WPThero" Rollo (28th - $1,350)
FTOPS XV
The schedule for the first FTOPS of 2010 has been released. FTOPS XV kicks off February 10 and runs through February 21. There are 27 chances for you to win the gold jersey and over $17 million guaranteed. If the buy-ins for the FTOPS events are a little steep for your bankroll, don't worry, the MiniFTOPS is coming at you March 10 through March 21. Twenty-seven events are on the schedule for the MiniFTOPS as well and over $6 million in prize money guaranteed.
You can't win if you don't play. Sign up for a Full Tilt Poker account today.