The Nightly Turbo: Online Poker Processing Arrest, Senior Citizen Poker Raided, and More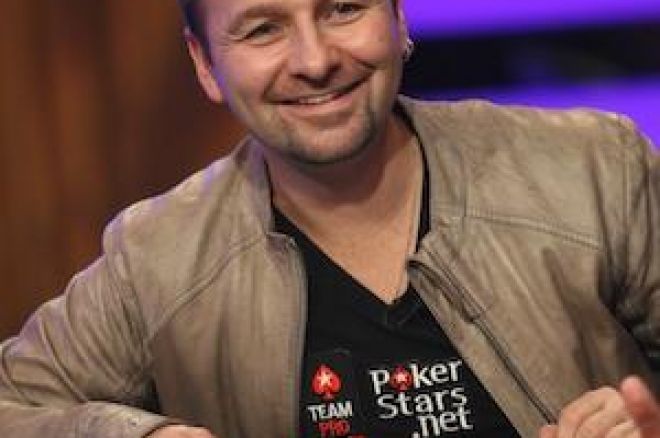 We've got news on an arrest made in an online poker payment processor, senior citizens getting a hard time for playing a little poker and more all in tonight's Nightly Turbo.
In Case You Missed It
Wondering who came away with top honors in the Sunday Majors yesterday?The Sunday Briefing has your report, it is Monday after all.
The World Poker Tour LA Poker Classic is into Day 4. The money bubble burst during Day 3. Find out who made it into the money and who started the fourth day in the chip lead here.
A bill has been introduced in Massachusetts to identify poker as a game of skill. Find out what it all means in this piece.
Senior Citizens Poker Raid
A group of elderly poker players in Twin Falls, Idaho, had their game raided recently. Police entered theTwin Falls Senior Center and told the players that their weekly game was illegal and had to end. Close to 20 seniors played in the game for more than five years.
They were under the impression that they weren't doing anything illegal because they donated money to the Center — donating about $400 to $500 monthly. The buy-in was $20 and was usually split among the top chip holders.
"I don't have many things that I can do," he said. "I met so many people … I would look for it every week," saidNorman Pohl, one of the players in the game who is wheelchair-bound.
Recently however, the Idaho Legislature sent a bill to the governor that would give discretion to authorities to not prosecute all gambling reports. "It is a misdemeanor crime for a prosecutor to fail to prosecute someone who fills out an NCAA tournament bracket. That seems, at best, to be a waste of law enforcement resources," said Twin Falls County Prosecutor Grant Loebs.
Read more at MagicValley.com.
ESPN Inside Deal
Remember last week when we told you that Daniel Negreanu and Tom Marchese were going to be on the newest episode of ESPN's Inside Deal? Did you check it out yet? If you didn't, it's below. You're welcome.
If you want The Nightly Turbo in your inbox, sign up for the newsletter below. Also, follow us on Twitter for up-to-the-minute news.
Dream Job Australia
Ever thought about heading out on the tournament circuit? PokerStars is going to help you do that and if you make it, you'll be touring the Australia New Zealand Poker Tour circuit. The Dream Job Australia promotion will award one lucky player a $100,000 contract with PokerStars to live the "jet-setting poker player" lifestyle for a year.
The $100,000 is broken down into $40,000 in tournament entries and $5,000-a-month salary. Free qualifiers run Saturdays to Thursdays beginning March 1 through March 25. Weekly finals take place on Fridays and the Grand Final will take place on Saturday, March 27. The top 10 finishers in the Grand Final will become the finalists who will compete for the top spot. For six weeks they will "blog, tweet, and facebook their poker exploits" and then it will be up to the poker community to decide the winner.
Find out more about it at PokerNetwork.com and then sign up for a PokerStars account today and get started!
Man Arrested for Running Illegal Poker Processing Company
Michael Olaf Schuett is under investigation by the FBI for allegedly transferring over $70 million in online poker earnings since 1997. The investigation has led to the uncovering of at least 40 bank accounts where he received and transferred funds to over 23,000 people.
There were a few things that led to the initial investigation. Bank employees alerted the Feds when customers started cashing checks for large amounts from MCM Capital Management, Schuett's company. Also, FedEx employees became suspicious when they noticed a high number of packages being mailed from Schuett's home. "Federal Express employees became suspicious of Schuett's activity when Schuett began mailing over 150 parcels per week. FedEx employees opened several of the parcels and determined that each contained a check," noted a federal complaint.
He has a network of 424 businesses in Florida that he used as fronts to transfer the money. Schuett, a German citizen, is being held in a Lee County jail while the investigation continues.
OnlinePoker.net has more.