The Weekly Turbo:Harry Reid Bill, WPT Season IX Preview, and More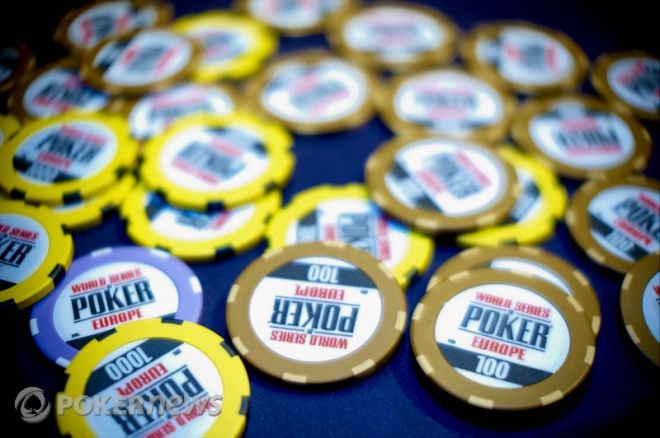 If you missed any of the week's news, it's OK, we're highlighting the top stories of the day in this one little article. What did you miss? Well, we've got a breakdown of Harry Reid's Internet poker bill, promo video of season nine of the World Poker Tour, and more.
Breaking it Down
If you've gotten hold of Harry Reid's Internet poker bill, the Prohibition of Internet Gambling, Internet Poker Regulation, and Strengthening UIGEA Act of 2010 (clearly they've taken a page out of the World Poker Tour's handbook on how to give something a very long name), then you might be a little confused as to what this all means for online poker. We sympathize. All the legal talk makes our heads spin, too. Fortunately, PokerNews blogger Dave Behr (or F-Train as some of you may know him) has done the dirty work for us. He took a look at the bill and dissected it for us in his blog.
He did this with both versions of the bill, but we're going to focus on the second one. Because we're not fans of bad news here, we're getting it out of the way first — the second version of the bill includes the two-year exclusion for operators who have not owned or controlled a casino or race track for a minimum of five years prior to their application. What does that mean? Full Tilt, PokerStars, and online poker sites alike would be excluded from the U.S. market for two years after the first license is issued.
Other things in the bill that are of note:

There is a 15-month blackout period on issuing any license.
The U.S. player pool will be segregated from the rest of the world at least three years after the first license is issued.
There is a five-year prison term in addition to the $1 million per-day penalty for operating without a license.
States can opt-in or opt-out of allowing online poker.
This is just some of the blog post from Behr's blog. If you want to learn more, check out Ftrain.blogspot.com.
Same Show, New Look
Speaking of the World Poker Tour, we know you're all champing at the bit to check out the new redesign of the show when it premieres February 13 on FSN. Lucky for you, we've got a sneak peek of it for you right now.
Some of new features of the WPT broadcast include new theme music composed by Tom Hedden, father of the NFL sound, Kimberly Lansing in the anchor position, Tony Dunst tearing players apart in the Raw Deal segment, the Royal Flush Girls, more footage from each day of play, and more. It's better if you watch it, so we'll leave you to it.
PokerNews Announces PCA Live Reporting Coverage
Your favorite Live Reporting team will be headed to the Caribbean in January for the 2011 PokerStars Caribbean Adventure. It all kicks off on January 6 with the $100,000 buy-in Super High Roller Event. The PokerNews Live Reporting Team will bring you all the action from the felt as some of your favorite pros battle it out in some high-stakes action. Not only that, but Team PokerNews will be on hand with updates and video from the Main Event, the $25k High Roller, and the Bounty Shootout.
PCA already has over 700 players registered and tournament organizers predict the field will shatter the 2010 record of 1,529. We're sure you're all planning on heading to Atlantis in the Bahamas for some fun in the sun and some poker on the side. Before you go drafting your schedule, you should note that the Bounty Shootout has been upgraded to a three-day, six-max triple-shootout format with a 216-player cap.
There are a few other schedule changes you should note, check out the PokerStars Caribbean Adventure website for more.
Voting Open for Bluff Reader's Choice Awards
We told you last week that our very own Gloria Balding was nominated for Favorite Poker Hostess in the Bluff Reader's Choice Awards. Well, voting for that has officially opened and this is your friendly reminder. Not only is Gloria up for an award, but so is PokerNews blogger Martin Harris, or Short-Stacked Shamus, as many of you may know him, for Favorite Poker Blog.
Go vote. Who knows, maybe Gloria will bake you one of her state-fair winning pies.
2010 Canadian Athlete of the Year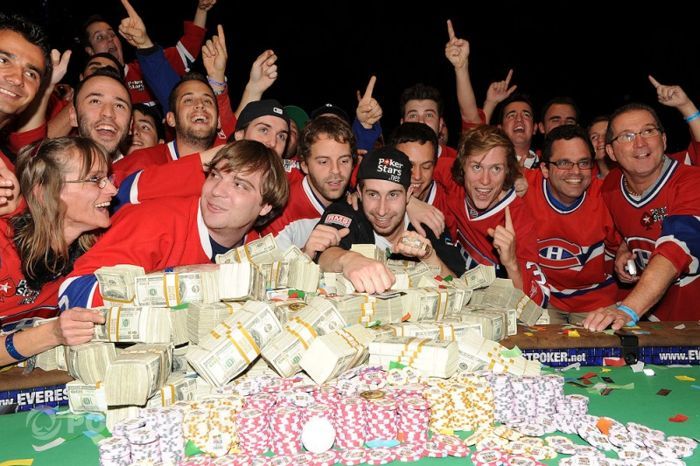 2010 World Series of Poker Main Event winner Jonathan Duhamel is in the running to become the 2010 Canadian Athlete of the Year. He secured one of the 16 spots on Sportsnet.ca's list of athletes.
Duhamel is in Group 2 of the of the bracket-style voting set up and he's up against Winter Olympics gold medal pairs figure skaters Tesse Virtue and Scott Moir. If he wins the first round, he'll take on the winner of the matchup between Pittsburgh Penguins hockey player Sidney Crosby and freestyle skier Ashleigh McIvor.
Also in the running for 2010 Canadian Athlete of the Year are UFC welterweight champion Georges St. Pierre, Phoenix Suns point guard Steve Nash, Cincinnati Reds first baseman Joey Votto, and Toronto FC attacking midfielder Dwayne De Rosario, among others.
Want to vote for your favorite Canadian? Head on over to Sportsnet.ca.
Do You Hear What I Hear
"Hoodie, check. iPad, check. Headphones, can't leave without those because you have to drown out the fish some how." We're pretty sure that's how it goes in most poker player's heads when they head to a poker tournament. Well, in case those headphones get lost, or crushed after a bad beat, you can now get a new pair just before the next tournament at a World Series of Poker event. Leading global speaker manufacturer Klipsch and the World Series of Poker have announced a strategic sponsorship whereby Klipsch will play a central role in on-site and online WSOP play.
"Connecting with the WSOP's large following and educating them on our different audio solutions presents such a wonderful opportunity for Klipsch," Klipsch President Paul Jacobs said. "We can't wait to help WSOP participants and fans get and stay in the zone with our headphones and prove we're their best bet when it comes to high performance audio."
The Klipsch brand will be prominently featured at all WSOP events, and poker players will be able to purchase Klipsch products at the events.
"Poker players have an unofficial uniform and it starts with a great pair of headphones," WSOP Vice President Ty Stewart said. "Klipsch understands poker culture is pop culture and we plan to introduce them to an entire segment of influencers."
WSOP.com has more about this strategic sponsorship.
RCNR
If you happened to be at the 2010 World Series of Poker Main Event Final Table, you no doubt saw the throngs of people wearing black t-shirts with a RCNR logo across the front. You probably also noticed that everywhere John Racener went, a camera crew followed. That's because a documentary was being filmed. The film will give viewers a behind-the-scenes look into the world of John Racener — his ups and downs from the beginning of his quest in trying to become the 2010 WSOP Main Event champ and beyond.
Check out the trailer below.
Follow us on Twitter and like us on Facebook for up-to-the-minute news.
Right now not only can you get a free $50 bankroll from PartyPoker and PokerNews, you will also get a free month at PokerNews Strategy. Hurry as this is a limited offer, but the great thing is you do not even need to make a deposit at any stage, just go to our PartyPoker Free $50 Page and follow the walk-through.