The Nightly Turbo: Isildur1 Had a Bad Day, Full Tilt Poker Million IX Report, and More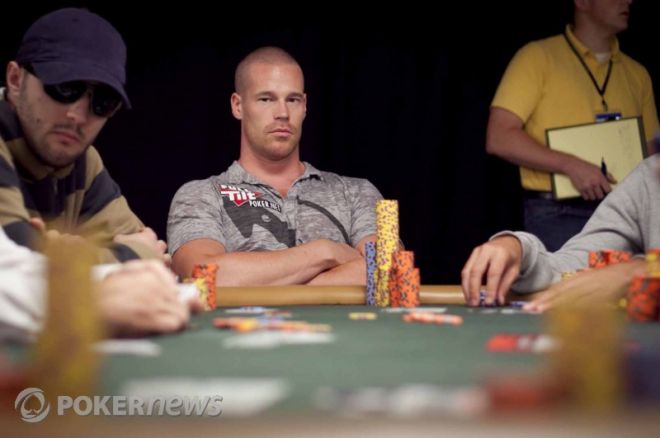 If it felt to you like this day was never going to come, you're not alone. It's here, though, and we know you want to get your weekend started, so we're going to get you the news so you can go about planning your weekend debauchery. Isildur1 may have won on Wednesday, but things changed in his latest session. We'll tell you how much he lost, give you an update of the Full Tilt Poker Million IX (because we know you're curious, and it gives us a good reason to use a picture of Patrik Antonius), and much more. We'll see you back here on Monday!
In Case You Missed It
On Day 2 of the PokerStars.net Asia Pacific Poker Tour Sydney, 163 players took their seats with hopes of moving on to Day 3. We know that not all of them would make it, in fact, only 32 did. Find out who's leading the way in the APPT recap.
There's plenty of talk regarding Harry Reid's Internet poker bill going around. Matthew Kredell takes a look at the situation and analyzes it in Why Poker Players are Better Off if Reid Bill Passes.
Poker After Dark, NAPT LA, a cruise, and a podcast - Kristy Arnett has been rather busy recently. She tells you all about it in the latest Las Vegas Life with Kristy.
There was plenty of action at the high-stakes tables on Full Tilt Poker and PokerStars this week. Check out the Online Railbird Report for a "durrrr" Challenge update and Isildur1.
Phil Hellmuth is known for his blowups. While in a YouTubing mood one day, we decided to come up with the Top 10 Top 5 rants from the "Poker Brat."
To legalize online poker or not, that is the question. In the latest PokerNews Op-Ed, Rich Ryan gives you his opinion.
The Ups and Downs of Isildur1
On Thursday we told you of the 14-hour session Isildur1 played on PokerStars, where he added $287,500 to his bankroll. Well, in true Isildur1 fashion, or should we just call it the swings of pot-limit Omaha, the mysterious Swede lost all of what he'd won during his Wednesday/Thursday morning session and then some.
He played heads up PLO across four tables. The games went from $25/$50 to $100/$200 and shallow-stacked to deep-stacked. And the benefactor of Isildur1's losing session? OMG it was Clay Aiken! No, we're lying, it was just Phil Galfond.
"Almost busted my Stars account, but managed to run good just before it was too late. Crazy swingy session. Run bad... run good... run very bad... run very good... sleep," Galfond said.
To find out more about the session and see Galfond's graph against Isildur1, check out the PokerStars Blog.
Full Tilt Poker Million IX
Final table action of the Full Tilt Poker Million IX got under way today at the Sky Sports studio and you can watch the action live on Sky Sports 2 and HD2 (this is for you UK-ers) or you can follow the action at MatchroomPoker.com.
The field started with 48 players back in July, and after six heats, eight are left to play for $1 million. Patrik Antonius, Howard Lederer, Gus Hansen, Seth Webber, Tony Bloom, Barny Boatman, Gary Peniket, and James Bord are the final eight.
At the time of writing, only one elimination had occured - Patrik Antonius.
Head on over to MatchroomPoker.com for more reports from the final table of the Full Tilt Poker Million IX. (Thank us later for the PokerNews live updates.)
Million Dollar Challenge Season 2 Finale
The second season of the PokerStars.net Million Dollar Challenge is coming to an end (quick pause for the "aww mans") Sunday December 12. The show has become the most-viewed poker show in U.S. TV history and you can catch it after the NFL on FOX (check local listings for times).
In the season finale, one player will go up against Daniel Negreanu for $1 million. Four finalists, Jessica Cupini, Johnnie Whitt, Carmenlita Cothron, and Ray Reid, will battle it out in a sit-n-go with Negreanu as the dealer. The winner will get $100,000 and a shot at Negreanu, heads-up, for the big bucks.
Don't forget to check your local listing for times, and if you want to be a contestant on the Million Dollar Challenge, sign up for a PokerStars account and check out the qualifiers.
Beal Stands to Lose Billions
Taking on The Corporation might be an easier task than taking on an angry soon-to-be ex wife. Texas billionaire Andy Beal is embroiled in a divorce battle that would make anyone's head spin. The divorce proceedings are sealed, but some of the lawsuit filed by his wife Simona Beal this week has been made public, and, while normally we don't like to assume things, we're going to this time - it seems she's not a big fan of Mr. Beal anymore.
In that lawsuit, Simona is seeking $5 billion (yes, you read that right) in damages, and is "asking that exemplary damages be awarded to the tune of $15 billion."
According to a statement by Beal: "The false statements in this lawsuit and the shocking insensitivity for the welfare of the children and their mother are reprehensible....Wild claims like this are made only after threats and demands fail. My wife's lawyer filed this case after we rejected his demands in the divorce case. We will not succumb to blackmail or extortion," he said.
The Beals have been married for 14 years and have four young children together.
Find out more at DallasNews.com.
Calling the Clock: Joe Hachem
Lynn Gilmartin caught up with 2005 WSOP Main Event champion and PokerStars Team Pro Joe Hachem at the PokerStars.net Asia Pacific Poker Tour Grand Final in Sydney. She broke out the stopwatch (which was clearly broken) and called the clock on him. What's the next major poker accomplishment he's looking for, and who's a better cook, him or his wife? You'll have to watch to find out.
Follow us on Twitter for up-to-the-minute news.