Online Railbird: More "durrrrr" Challenge Action and Isildur1 Makes PokerStars Debut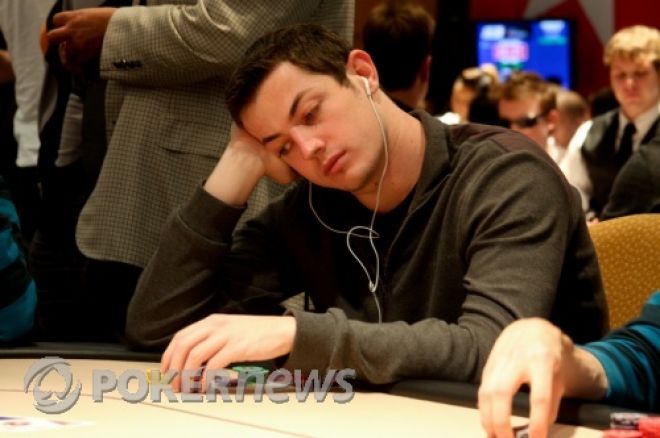 The action at the high-stakes tables was in full swing during the mid-week. The "durrrr Challenge" between Daniel "jungleman12" Cates and Tom "durrrr" Dwan continued on Wednesday in a 1,431-hand match that saw Dwan win $179,000. The victory helped Dwan put a dent in what was Cates' $800,000 lead after about 10,000 hands. The midweek also marked the debut of the newest member of Team PokerStars Pro, Isildur1, who managed to put in a solid performance and book an unofficial win of between $250k-$300k.
Isildur1 Makes PokerStars Debut
While Isildur1 will no longer be making history at the Full Tilt Poker tables, you can rest assured there will be plenty of action with him at his new home over at PokerStars. The mystery Swede made his PokerStars debut during the midweek by playing a marathon session in $25/$50 PLO (6 tables, 250BB), eventually leaving the tables with a profit of between $250K - $300K.
In one hand, action was five handed and Isildur1 ($65,887) raised to $225 under the gun. Scott "UrnotINdanger2" Palmer was next to act and reraised to $800, which cleared the rest of the field. Isildur1 made the call and the duo watched the flop fall
.
Isildur1 was first to act and checked to Palmer, who bet $1,150. Isildur1 then check-raised to $4,350, Palmer called, and the turn came the
. This time Isildur1 led right on out with a bet of $7,850 and Palmer smooth called behind. Isildur1 continued his aggression after the
appeared on the river by betting $23,600. Palmer made the call but simply mucked after Isildur1 turned over
for the nut straight, which obviously took down the $73,323 pot.
Dwan Closes Gap Against Cates, Emerges as Midweek's Biggest Winner
On Wednesday, the "durrrr Challenge" resumed between Daniel "jungleman12" Cates and Tom "durrrr" Dwan. Heading into the match, Cates was leading by almost $800K over the course of approximately 10,000 hands. After 1,431 hands, Dwan emerged victorious by booking a $179,000 win, helping to ease his deficit. To make matters even better, Dwan managed to find some action outside the challenge. All told he played 27 sessions consisting of 3,434 hands and won a total of $637,126, enough to make him the midweek's biggest winner.
The largest pot Dwan ($51,816.50) won began when he was on the button and raised to $1,200. Cates ($158,329.50) responded by making it $4,400, Dwan called, and the flop came down
. Cates led out for $4,400, Dwan raised to $11,900, Cates moved all in, and Dwan called off for $47,416.50.
Cates:

Dwan:
Both players held an overpair to the board but it was Dwan's tens that were ahead. The turn and river were run twice, but neither the
and
on the first run, nor the
,
on the second could help Cates. Just like that, Dwan took down the pot worth $103,632.
Dwan Turns Top Two to Take the Lead
In another "durrrr Challenge" hand, Daniel "jungleman12" Cates ($44,398) raised to $800 on the button, Dwan ($53,398.50) reraised to $2,400, and Cates called. Dwan proceeded to bet $3,200 on the
flop, Cates raised to $7,200, Dwan reraised to $15,600, and Cates called.
Surprisingly, Dwan checked when the
hit the turn. Cates took the opportunity to bet $9,200 only to have Dwan check-raise all in. Cates called and showed
for a flopped two pair but was behind Dwan's
for a turned top two pair. The players agreed to run the river twice and Cates needed to catch either a four or seven to take the lead. The
on the first run gave Dwan a full house and the first half of the pot, but it was the
on the second run that ensured Dwan the entire $88,795 pot.
Who's up? Who's down?
This week's biggest winners (12/7-12/9): Tom "durrrr" Dwan (+$637,126), Di "Urindanger" Dang (+$315,040), Andreas "skjervoy" Torbergsen (+$311,273), "Isildur1" (+$250,000-$300,000), Ted "profbackwards" Forrest (+$211,545), "Neo81" (+$198,935)
In the red: "cadillac1944" (-$491,694), "KobeYard85" (-$275,056), Scott "UrnotINdanger2" Palmer (-$244,904), "luckexpress10" (-$172,324)
Year to Date Winners: Daniel "jungleman12" Cates (+$5.09 million), Andreas "skjervoy" Torbergsen (+$3.8 million), Tom "durrrr" Dwan (+$3.62 million), Phil Ivey (+$2.86 million)
Year to Date Losers: Brian Townsend (-$2.53 million), Ilari "Ziigmund" Sahamies (-$1.91 million), "cadillac1944" (-$1.83 million), "Matatuk" (-1.53 million)
Want to check out some of the high-stakes action? Sign up for a Full Tilt Poker account today. Get the full PokerNews experience. Follow us on Twitter and like us on Facebook.