Jeffrey Pollack and Annie Duke Head New Poker League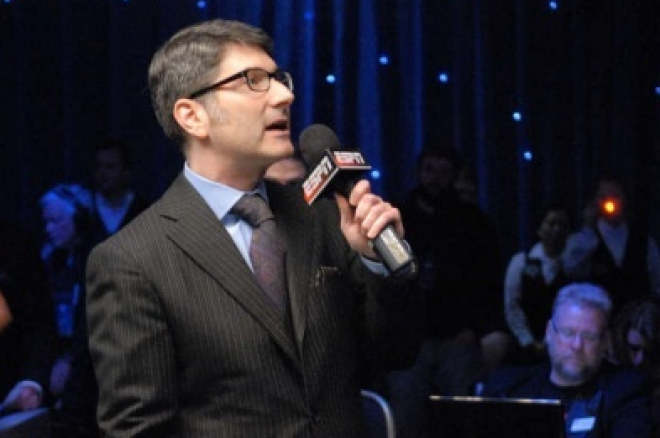 In breaking news, Federated Sports and Gaming (FS+G) has announced a joint venture with Palms Casino Resort that will create a new professional poker league. Former World Series of Poker Commissioner Jeffrey Pollack is the chairman and co-founder of FS+G. He'll be joined in this venture with poker professional Annie Duke who will take on the new role as commissioner of the league.
The league is set to kickoff in 2011 with an initial schedule of four tournaments, with the fourth being a championship event. The first three events will be held between August and December 2011; the championship event will be held in January 2012. That championship event is said to be a $1 million freeroll.
The new poker league will invite the world's top 200 players to play in the events with the rankings based on the league's own unique ranking system. Proven historical achievement and mathematics will drive the ranking system with guidelines similar to those governing professional golf and tennis.
"A unified league is something we have been talking about in the industry for years and I'm really looking forward to bringing this vision to life," Duke said.
League memberships will be given out in two-, three-, or five-year terms. Those who have "unparalleled success in poker" could be awarded with a lifetime membership, but fewer than 10 lifetime cards will be granted to living players.
Pollack was joined by former Youbet.com executives Michael Brodsky, David Goldberg and Jeffrey Grosman in creating FS+G. In talking about the yet-to-be-named league, Pollack said, "Our new league will celebrate poker professionals like never before and provide a tournament experience at the Palms that is first-class at every turn."
According to the site's website, "FS+G was founded in 2010 to develop, establish and grow proprietary world-class sports and gaming brands through the thoughtful integration of traditional and digital media. Our first initiative launches in the first half 2011, with the premiere of a revolutionary professional poker league and online gaming experience that breaks new ground and provides a superior live tournament and television experience every step of the way. We will celebrate the world's top poker players while simultaneously creating a unique, robust online gaming environment that is both entertaining and safe."
George Maloof, owner of Palms Casino Resort said about the venture, "We are committed to growing our poker business and were looking to align with a best-in-class venture. A professional poker league celebrating iconic poker legends and the next generation of poker celebrity is a perfect fit for our property."
Make sure you're following us on Twitter. It's the best way to get up-to-the-minute news. Also, like us on Facebook.