Legislation Passes in New Jersey to License and Regulate Online Poker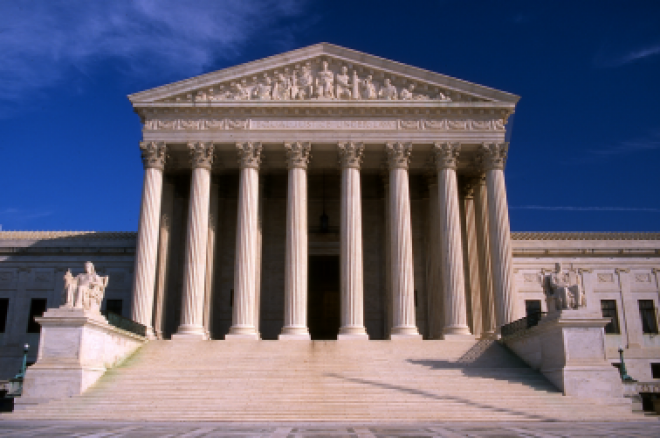 Mark down January 10, 2011, as an historic day for online poker. There is a winner in the race to legalize Internet poker in the U.S.
New Jersey became the first state to pass legislation to license and regulate online poker Monday as the State Assembly voted 63-11 to approve a bill that would permit Internet wagering for New Jersey residents through hubs based at Atlantic City casinos. The State Senate had passed the bill 29-5 in November.
The legislation now will go to the desk of Gov. Chris Christie. He has 45 days to sign it into law, conditionally veto it (returning it to the legislature for changes) or veto it absolutely. If no action is taken during the 45 days, the bill automatically becomes law. Gov. Christie hasn't taken a public stance on this bill but he has made it a priority to improve the revenue stream for Atlantic City, so it is not believed he would veto it. Unless a different date is specified in the final version of the bill, the law would take effect July 4.
The bill allows not only for poker to be offered online but also casino games and other forms of gambling.
While the landmark vote seems positive, it remains to be seen what kind of impact it will have on the industry. The intrastate poker system would allow for easy deposits and withdrawals in New Jersey, encouraging casual players to take part. But it would also wall off the state so New Jersey residents could only play poker with other people in the state.
It is possible that international poker websites such as PokerStars and Full Tilt Poker respond to the law by pulling out of New Jersey the way they have Washington.
Some in the poker community fear that this will be the start of states beginning their own online poker networks that limit the player pools to within their borders. But legislation hasn't been successful on the federal level. States eventually forming joint networks might be the way to legalize online poker in the U.S. one step at a time.
What path this takes, we will have to wait and see. The one thing for certain is that the game has changed.
For the latest, up-to-the-minute poker news, be sure to follow us on Twitter.