Online Poker Politics: Looking Forward at 2011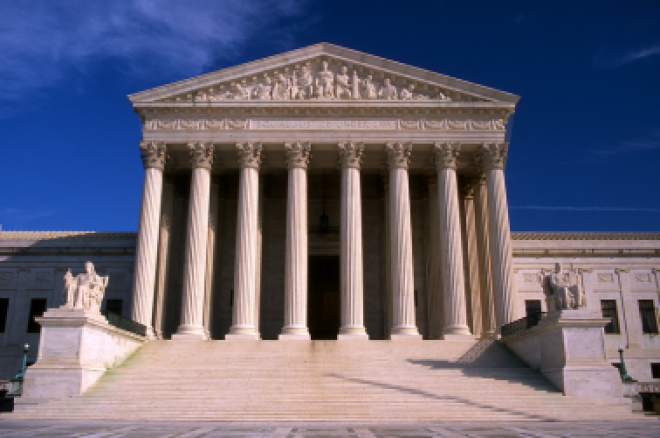 A new year brings hope that in 2011 the U.S. government will recognize that Internet poker is as legitimate an activity as playing the stock market.
Online poker made more progress on Capitol Hill than ever before in 2010, but progress doesn't carry over at the federal level.
As the ball drops each New Year's Eve, any progress bills made short of being passed by both legislatures gets wiped clean like the swipe of an Etch-a-Sketch®.
Poker efforts will start anew with a less-favorable Congress, thanks to the Republican gains in the November elections.
In previous years, Barney Frank and the House Financial Services Committee has been the avenue used by the Poker Players Alliance to push for federal legislation. Now that committee is chaired by Spencer Bachus (R-Ala.), the staunchest opponent to Internet gambling in the House.
This change in committee makeup means the PPA will need a new conductor for federal legislation, and a worthy candidate emerged at the end of 2010 — Sen. Majority Leader Harry Reid (D-Nev.).
"I think it's clear that Senator Reid will continue to be a major player on this issue," PPA executive director John Pappas said. "Any time the Senate Majority Leader takes notice on an issue, we will need to continue working with his office. If his bill is leading the way, that means the House becomes kind of a secondary body for us to work in. I think for sure the Financial Services Committee no longer will be the leading body in this jurisdiction."
Reid coming out publicly in favor of regulating Internet poker was the best thing coming out of 2010 that should carry over to the new year. During the lame-duck session to close out 2010, Reid tried to attach legislation to license and regulate online poker to larger, must-pass legislation. If he introduces the bill this year, it likely will have to stand on its own and face public debate.
"We hope he will introduce a bill for 2011, and we expect it to go through a more normalized process on the Senate side with hearings, debates, markups and things like that," Pappas said. "We will work to make sure the bill introduced doesn't contain some of the offensive language of the previous proposal."
Parts of Reid's previous bill, particularly a 15-month blackout period for the industry, drew the ire of poker players, many of whom refused to support it.
However, even with the backing of the Senate leader, 2011 figures to be difficult going on the federal level. With the Republican gains in the Senate, Reid has less power than ever before. And at some point a bill will still have to get through the House, which is now controlled by the Republicans who have generally been less accepting of online poker.
What 2011 likely will become known for is being the year a state legalized Internet poker for the first time. At the state level, progress does carry over from previous years. That means the bill to license and regulate Internet gambling being offered through Atlantic City casinos in New Jersey enters the year very close to passing.
It already having been passed through the State Senate by a wide margin and gone through the committee level in the State Assembly. The full State Assembly is scheduled to vote on the issue on Monday and it is expected to pass the bill. That would mean it would head to the desk of Gov. Chris Christie and only need his signature, or him ignoring it for 45 days, to become law.
With the federal level looking a like challenging road over the next two years, New Jersey is likely to be the start of a more state-oriented focus for Internet poker.
"We still have concerns of the potential liquidity of a state regulatory model," Pappas said. "But this is kind of what we want, and one of the reasons we thought a federal bill was so important to get done, that we are going to have states going this route."
Following us on Twitter is a really good idea. Another good idea? Facebook.