Poker Pro Canada Classic II Coming to Quebec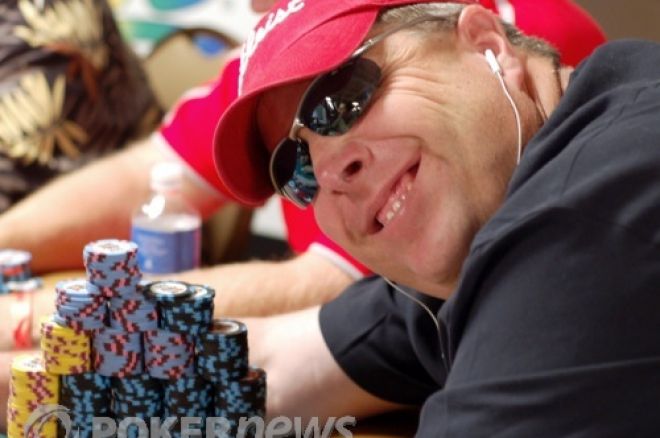 Since Canadian Jonathan Duhamel won the 2010 World Series of Poker Main Event back in November, Canada has been a hotbed for poker action. Coincidentally, the Poker Pro Canada Classic is right around the corner in Duhamel's native province, Quebec. The $1,500 + $150 buy-in tournament will be held at the Four Aces Poker Club in Montreal between January 27-30, 2011.
Last year, the inaugural Poker Pro Canada Classic attracted 246 players and became the biggest poker tournament in Quebec history. Well-known poker pros Mark "P0ker H0" Kroon, "Hollywood" Dave Stann and Canadian Heads-Up Champion Benjamin Lablond were all in attendance and competed for a $370,000 prize pool, $118,000 of which went to the first-place winner, Oliver Baksic. Other final tablists included Lablond, Maxime Villemure, Zof Xavier, Tony Basile, Brian Hodhod, Brian Friesen, James Werry, Ryan Howard and Bill Kontaratos.
Lablond had an impressive showing, finishing in third, but in the end it was Baksic who defeated local player, Villemure, to emerge victorious. On the final hand, Baksic flopped a flush and slow-played it, allowing Villemure to hit a straight on the turn. The chips went in and the four-day, deep-stack tournament came to an end at five in the morning.
"The first Poker Pro Canada Classic back in April was a huge success, so we couldn't wait to hold the second edition," Poker Pro Canada Editor-in-Chief John "Johnny Quads" Wenzel said. "Four Aces was a terrific venue and I can't wait to get back there."
The tournament will feature three Day 1s, allowing rebuys for each of the days. For instance, if a player busts on Day 1A, they'll be allowed to rebuy on Day 1B, and likewise for Day 1C. Twenty-five players from each day will advance to the tournament's finale. Players will start with 20,000 chips with one-hour blind levels. In addition, there will be a VIP Players Party at Four Aces, complete with free drinks, prime rib and seafood buffet, on Wednesday, January 26.
"We expect an even bigger turnout this year," says Derrick Oliver, country manager for Poker Pro Canada. "The players loved our inaugural event. Four Aces is a card players' cardroom with excellent staff and lots of action. It provides the perfect poker atmosphere."
Poker Pro Media, the sponsor of the tournament, recently re-signed a deal with UB that'll see the online site host qualifiers for the Poker Pro Classic via a series of Super Satellites and Freerolls. Players will have a chance to win a $2,500 prize package, including a seat at the $1,650 buy-in tournament, plus $850 for travel expenses to Montreal in Quebec, Canada.
Super Satellites will also be held for as little as $10+$1, with more being added as the event draws near. Tournament officials anticipate a field of 300 players and a prize pool right around $500,000. In addition to the Super Satellites, UB will feature Regional Freerolls open to residents of Ontario and Quebec provinces in Canada, and resident of New York, Vermont, Maine and New Hampshire in the U.S. These freerolls will be held on Sunday January 9 and 16 at 16:05 EST and Wednesday January 5, 12 and 19 at 20:05 EST. One 2,500 package to the Poker pro Canada Classic II will be given away in each freeroll.
Below is a schedule of the remaining UB qualifiers:
January 9, 16:05 EST, $2,500 package, three packages GTD, $200+$15 buy-in.
January 12, 21:00 EST, $2,500 package, three packages GTD, $200+$15 buy-in.
January 13, 20:30 EST, $2,500 package, one package GTD, $300+$20 buy-in.
January 16, 20:30 EST, $2,500 package, one package GTD, $300+$20 buy-in.
To pre-register for the Four Aces Poker Pro Canada Classic in Montreal call 450-638-POKER or 877-77-4ACES.
To keep on top of all the latest poker action, be sure to follow us on Twitter and like us on Facebook.