What's Next For Online Poker in New Jersey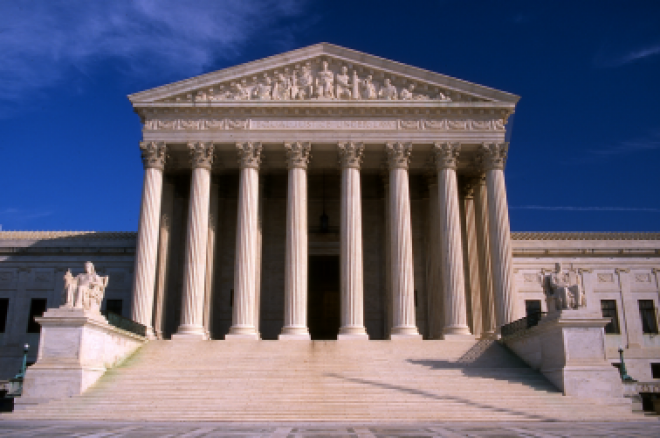 Atlantic City casinos should be providing virtual poker tables for New Jersey residents through the Internet by the end of 2011. At least those are the expectations of Interactive Media Entertainment and Gaming Association chairman Joe Brennan Jr., who hosted a "webinar" Wednesday to discuss the recent passage of a bill to license and regulate Internet gambling within the state.
"It's not a done deal yet but we are very close, tantalizingly close," Brennan said. "I think in the next month you will likely see New Jersey become the first regulated (iGaming) market in the U.S."
The bill, pushed from the beginning by iMEGA and New Jersey State Senator Raymond Lesniak, is now on the desk of Gov. Chris Christie. Speculation is rampant about how Christie will handle the legislation.
Christie is a former prosecutor for the Department of Justice and a rising star in the Republican Party with presidential aspirations. Neither his past nor his future seem to fit well with someone who would become the first U.S. politician to sign into law a bill to establish Internet gambling.
But he has spoken out in favor of reviving Atlantic City and this could help. The bill passed by such a large margin, 29-5 in the State Senate and 63-11 in the State Assembly, that the governor has to take into consideration that the bill received overwhelming support from the legislature. There is a Democratic majority in the legislature of New Jersey, and Brennan said Internet gambling could be part of the bargaining for the 2011 state budget between the Republican governor and the Democrats.
If Christie were to veto the bill, the legislature could override the veto with a two-thirds vote. Considering that the bill was approved by more than a 4-to-1 margin in the first place, Christie could be setting himself up for his veto to be overturned if he goes that route. It could make sense for Christie to just let the 45 days expire for the bill to become law without his signature. But iMEGA is hoping to get Christie's support, and has gone through the Unlawful Internet Gambling Enforcement Act with his office to show that there is a carve-out for intrastate gaming.
"Right now, I think anyone who tells you they know what way Governor Christie will go, perhaps whatever way they say will be right the way a broken watch is right two times a day," Brennan said. "We've been most active on this and, if you ask me today which way Governor Christie will go, I'd say I don't know."
"At this time, there's really no definitive way to say what way the governor is going to go on this. That's not for a lack of trying. This governor keeps his cards close. He wants to know the downside of issues. He's very thoughtful with this and once he makes a decision, he's a real man of action. So we obviously want his support. We want his signature and we're doing everything we can in order to help him make a favorable decision."
Once the bill becomes law, the next step will be to craft regulations. This will be an important time in figuring out how existing operators may or may not fit into New Jersey's plans. Brennan said that, after watching how Senate Majority Leader Harry Reid's draft proposal was handled and the amendments that were made to Congressman Barney Frank's bill in the House Financial Services Committee, he is well aware that some parties will try to use this period of forming the regulations to their benefit.
"From the beginning we have said that in order for this to be a success, both for New Jersey and for the industry, that we have to create an opportunity for partnership between both existing industries," Brennan said. "So we will resist to our last breath any attempt by any segment of the industry to try and cynically hijack and insert language that either bars people from the marketplace or creates some sort of unreasonable, unfair advantage."
Harrah's, which recently changed its name to Caesars Entertainment, opposed the New Jersey bill while pushing for federal legislation, so it will be interesting to see if the largest casino company in Atlantic City will change its tune if the bill becomes law. Trump Entertainment has embraced Internet gaming. Brennan said that Atlantic City casinos and existing sites need each other, and he expects existing sites to look for ways to participate in the New Jersey market by becoming business-to-business providers.
"Existing companies bring expertise and liquidity and investment to the casino companies that right now are somewhat financially strapped," Brennan said. "Capital they don't have to spend ramping up an iGaming operation is capital they can spend refurbishing their properties to become more like resort destinations. So there's an equal incentive on the part of existing casino companies to welcome in existing operators. The New Jersey government can't afford a 3-to-5 year growth plan for new companies. This industry has to hit the ground running because, frankly, there are a lot of mouths to feed and it's already being factored into tax revenues for the New Jersey government."
Once regulations are finalized, Brennan expects the first intrastate New Jersey sites to begin operating in the third or fourth fiscal quarter of 2011.
Brennan would love to see federal legislation and thinks the success in New Jersey can only help in those efforts.
"If New Jersey indeed does become the first state to license and regulate this activity, then that does something for the perception of iGaming," Brennan said. "I think it is much easier for the Washington D.C. lobby to be able to go to the legislature and say, 'Look, this is starting already.' "
However, Brennan sees what he calls a "soft federalization" of iGaming as a more likely scenario for how online poker could eventually be regulated across much of the nation. He compares it to how the lottery expanded throughout the country.
He said other states are reaching out to iMEGA for assistance in moving their iGaming legislation. He mentions California, Florida, Iowa, Missouri and Rhode Island as states that could be next to act.
"Each individual state developed its own lottery and eventually banded together in interstate compacts, like the Powerball lottery," Brennan said. "Particularly for games like poker, that would address some of the concerns regarding critical mass."
He sees this as the clearest pathway to normalizing the industry in the U.S. and said he would like to see more support from the industry on iMEGA's state-by-state efforts.
Interestingly, Brennan said that iMEGA is going to branch out into a second trade association, called the American Internet and Mobile Gaming Association, in order to separate the poker/casino gambling and sports betting interests. The new group will focus on the iGaming question going forward on a state-by-state basis and possibly eventually also on the federal level. iMEGA will remain but will focus on sports betting and the ongoing litigation in places like Kentucky. Brennan said that in the past industry lobbyists in Washington D.C. have asked iMEGA to stay out of the federal push for Internet poker because they saw iMEGA's ties to sports betting as potentially harmful to the cause. The separation could also be beneficial in future efforts on the state-by-state level.
To keep up-to-date on all the news, follow PokerNews on Twitter and like us on Facebook.