Inside Gaming: Italy and Macau Thrive, the US Online Gaming Association, and Bingo at Binion's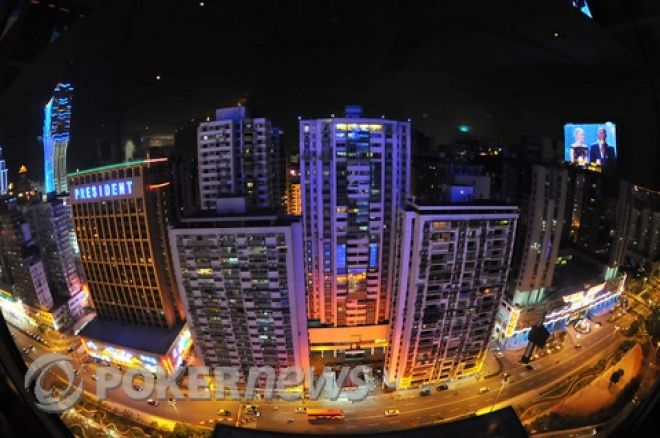 This week Inside Gaming takes a look at two of the hottest places in the world for both online and live gaming in Italy and Macau respectively. We also take a look at the newly established US Online Gaming Association and a new Vegas option for any bingo aficionado.
No Place like Italy for Online Poker
It is no surprise that poker has had a mini-boom throughout 2010 in Italy. Ever since Filippo Candio made the final table of the World Series of Poker, Italy has been a hotbed for the game. This was evidenced by a record-breaking December that saw Italy's total gaming revenue for the year surpass €61 billion in 2010 (13 percent higher than 2009). On top of it all, there is no end in sight as cash poker games were passed into law last Thursday in Italy.
This means that licensed operators, many of whom already run a bevy of tournaments, can now offer cash poker and casino games to their customers. Under the new law, new products will be subject to a gross profits tax of 20 percent and "Multi-level tournaments" (aka satellites) will also be permitted, allowing the winner to reinvest their winnings without taxation.
Online poker in Italy was up by 30 percent in 2010 over the €3.1bn figure of 2009. Experts believed this number could have been much higher had there not been delays in introducing cash games. Now that the shackles are off, Italy is primed to be the go-to place for online poker action.
For more on the online poker scene in Italy, check out GamblingCompliance Ltd.
Macau Continues to Thrive
Last year, Macau gaming revenues soared and they show no signs of slowing down in 2011. For January, Macau's three dozen casinos posted $2.32 billion, a 32.9 percent increase compared with the same month a year earlier. The month was reminiscent of 2010 as a whole when Macau collected $23.4 billion in gaming revenues — a 58 percent increase over 2009.
"The result was a slight disappointment given January had been trending towards another record monthly haul early on," analyst Rachael Rothman of the Susquehanna International Group said. "However, Macau gaming revenue growth remains ahead of our full-year growth estimate."
While Rothman was disappointed, other analysts were surprised by January's numbers considering the Chinese New Year is rapidly approaching. In addition, the market is competing against a record revenue haul in 2010. Nonetheless, the market continues to thrive.
"The results are consistent with our view that the revenue trends in Macau should remain robust even with tougher comparisons in the first half of 2011," Jefferies & Co. gaming analyst David Katz said.
To keep tabs on gaming developments in Macau, visit the Las Vegas Review-Journal.
US Online Gaming Association Launched
At the beginning of the month, three firms came together to establish the US Online Gaming Association, an advocate group designed to support the legalization and regulation of online poker/gaming in the U.S. The three companies include online sportsbook SportingBet, online poker site PKR, and Secured American Games. These three companies will not only provide financial and technical support in pursuit of their common goal, but they will also bring on Melanie Brenner, former executive director for the Poker Voters of America, as president and executive director.
The USOGA is expected to draw the support and backing of other large organizations. A February 14 deadline is in effect for new companies to commit and become members. Only time will tell who'll join next.
To learn more on the USOGA, visit igamingbusiness.com.
Binion's B-I-N-G-O!
Looking to play a mean game of bingo the next time you're in Vegas? If so, you're in luck. Binion's has brought back bingo after discontinuing it a number of years ago. A new bingo room in the middle of the casino floor opened recently and will hold six sessions of 13 games a day.
Binion's spokeswoman Lisa Robinson said bingo was brought back as a way to increase incremental revenues since few downtown properties offer the game. In addition, casino managers believe bingo will appeal to downtown locals.
Have a look at the Las-Vegas Review Journal for more on Binion's new bingo room.
Get all the latest PokerNews updates on your social media. Follow us on Twitter and like us on Facebook today!