The Weekly Turbo: Full Tilt Poker Plans Land-Based Events, Erik Seidel Tops All-Time Money List, and More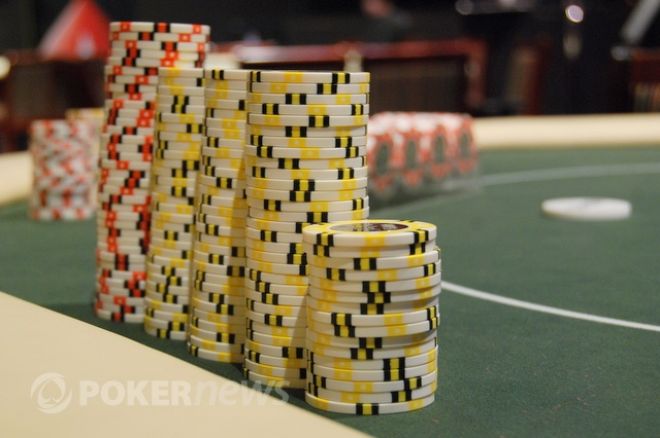 If you missed any of the Nightly Turbos this week we're here to catch you up on the news. Full Tilt Poker is planning a big announcement for the upcoming week, Erik Seidel topped the All-Time Money List, and more.
Full Tilt Poker's Big Announcement
Be on the lookout for a big announcement from Full Tilt Poker soon. Allegedly, the announcement is supposed to come on Monday regarding the online poker site's plans to launch land-based poker events.
PokerNews reached out to Full Tilt Poker when news of this announcement broke, but the site's spokesperson could not confirm anything at that point.
So far, all that has been leaked to Wicked Chops Poker, which first broke the story, is that the events would run in direct competition with other tours, and Full Tilt pros would not be able to play in competing tours if they coincide with the dates of the Full Tilt events.
Read more on WickedChopsPoker.com.
What's it Like to be Erik Seidel?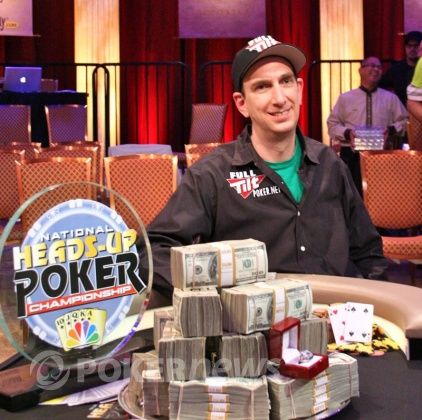 We often contemplate the answer to this question, but we'll never really know it. Over the weekend, Erik Seidel added another accomplishment to his already spectacular year: he won the NBC National Heads-Up Poker Championship. He banked $750,000 for the win, bringing his 2011 total tournament earnings to over $4 million - yes, that's just 2011.
And as you may have guessed, that is, if you didn't already know, he has surpassed Daniel Negreanu on the All-Time Money List. Seidel now sits just $581,105 above Negreanu on the list. Even with a win in The Big Event, Negreanu can't take that title from Seidel - at least for now.
Check out the All-Time Money List on Hendon Mob.
Online Poker Headed to the Races?
Two bills have been introduced in Florida that could see online poker at racetracks there this summer. These two pieces of legislation have been filed as a way to help the state overcome its $3.5 billion budget deficit. State Representative Joseph Abruzzo, a sponsor of the bills, said that a study found that 900,000 Floridians play poker online, and a third of them play for money. According to a Senate committee report in February, an estimated $37 million of net revenue could be collected by the third year of regulated poker.
The bills aren't without skeptics. "As to the sense of the Legislature, I think those who are dead set against it outnumber those who are dead set for it," Representative Matt Caldwell said. "However, I think the majority are generally ambivalent like me."
If you want to find out more, check out News-Press.com.
2011 SCOOP Schedule Announced
The schedule for the 2011 PokerStars Spring Championship of Online Poker has been announced, so this would be the time to grab a pen and paper open up iCal or whatever you use, and clear some dates in the spring.
SCOOP is scheduled to run from May 8 to May 22. There are 38 events on the 2011 docket, with three levels of buy-ins: low, medium and high. While we'd like to give you an exact overall prize-pool guarantee number, we don't like to count that much, or that high. Just know it's a lot. The Main Event buy-ins are $109, $1,050, and $10,300 with guarantees of $1 million, $3 million, and $5 million respectively.
Among the 38 events are no-limit hold'em tournaments, limit hold'em, pot-limit Omaha, no-limit Omaha, 8-Game mix, and Badugi among other variants.
We've told you how long SCOOP runs, but you'll probably need more exact dates and times for certain events, and you can find that on the PokerStars Blog.
While you're mind is on SCOOP and winning, why don't you sign up for a PokerStars account, because you can't play SCOOP events without one.
Negreanu and Blom Set to Battle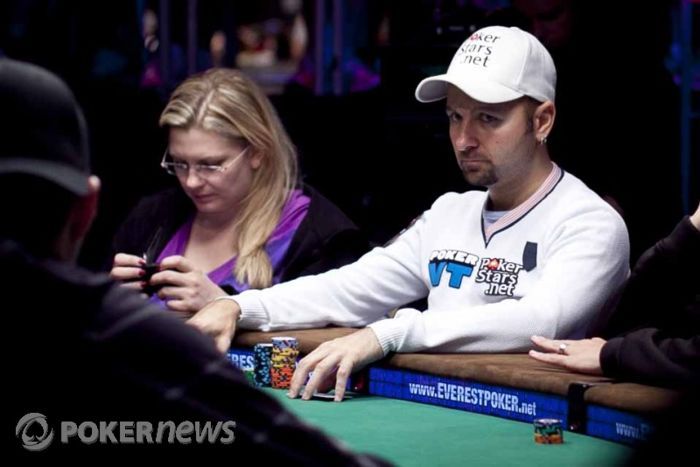 You may have been wondering why Daniel Negreanu has been so intent on improving his game this year. It may be because he was planning on taking on Viktor "Isildur1" Blom in the PokerStars SuperStar Showdown. The date, time, and stakes are set for this epic battle - the fifth installment of the Showdown.
Railbirds, take this down. The first of two consecutive matches begins Sunday, March 20 at 15:00 EST. The rules of the game are the same — 2,500 hands over four tables — and the two will be playing $50/$100 no-limit hold'em. The only catch is that after 2,500 hands on March 20, the finishing stacks of the players will be carried over to the second match on March 27.
"It's all part of the learning process, and I'm a big believer in going all out against the fastest competition I can find, because then when I play others, the pace will seem comfortable," Negreanu said. "It's no different than a baseball player swinging five bats before he goes up to the plate, or a golfer taking some practice swings with a heavy club."
To find out more, check out the PokerStars Blog. And while you're at it, you should probably sign up for a PokerStars account, how else are you going to watch the match.
Nevada Considering Internet Poker Legislation
Legalizing Internet gaming in the United States has become a much-talked-about topic lately with states considering their own legislation. Recently, New Jersey Governor Chris Christie vetoed legislation that could have made his state the first to legalize Internet gaming. Iowa, Florida, and California are also looking a bills of their own. Nevada is the latest state that can be added to that list.
Nevada State Assembly Majority Whip William Horne is introducing a bill that would regulate Internet gaming in Nevada. As drafted, the bill would allow players in other jurisdictions to play on the licensed sites.
We're not legislators, so rather than dissect the bill, we'll let you check out the Las Vegas Sun for more.
Who Won?
If you don't know that the fifth anniversary of the PokerStars Sunday Million paid out plenty of dough last Sunday, then you need to get out from under that rock. That being said, final-tabling that event and allegedly violating the site's T&Cs could pose some pretty big problems. What are we getting at?
According to reports, there is controversy surrounding sixth-place finisher, Dutch poker player "zeurr." Dutch newspaper Algemeen Dagblad attempted to interview the player behind the screen name after his sixth-place, $500,000 finish and came across some fishy business.
The journalist attempted to contact Jimmy Jonker, who, after some research, he concluded was "zeurr." However, when the journalist called the residence, Jos Jonker, Jimmy's 47-year-old father answered, and said he was the account holder and sixth-place finisher. After further investigation, the journalist found out that Jimmy is only 17, and if the "zeurr" account was in fact his, he would be violating the T&Cs.
As of now, this is all speculation, but if we hear anything else, you can bet we'll be bringing you all the drama as it unfolds.
MPCPoker.com has more.
Finally Patched Up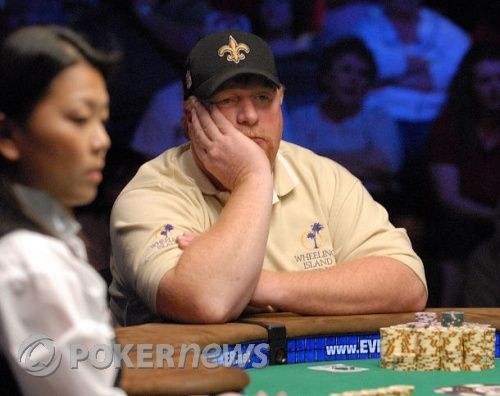 We can't say we didn't see this coming, because we kind of did. We knew eventually that the man who didn't want a sponsor, Darvin Moon, would change his tune. So which site has snatched up the 2009 November Niner? No site. He has signed on as the official ambassador of the Heartland Poker Tour.
"I'm very comfortable with the HPT folks. They're like family...I also love the work they do for veterans," Moon said.
Moon began playing on the HPT at the Iowa stop, and since then, hasn't missed a stop.
"In a short period of time, he's become a close friend," HPT Executive Producer Greg Lang said. "Like most of our players, Darvin enjoys the lively atmosphere of our tour."
Check out the press release on HPTpoker.com.
Follow PokerNews on Twitter for up-to-the-minute news.
All week this week you can play in our exclusive Everest Poker ONE password tournaments. The winners of each event will play for a $9,000 Monte Carlo Package on March 23.