Full Tilt Online Poker Series XV: Satellite Your Way to a Gold Jersey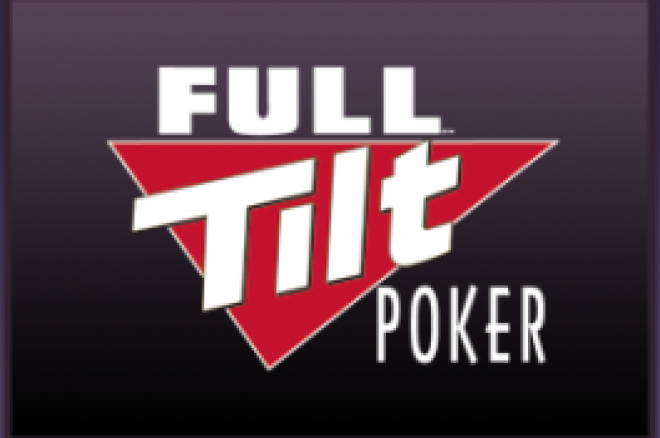 The next installment of the Full Tilt Online Poker Series is right around the corner, beginning Feb 10. This time around, 27 different events will be held and more than $17 million is guaranteed. PokerNews is here to give you a primer on the upcoming series, starting with information on how to win your way using the satellites that Full Tilt Poker has to offer.
Not everyone has the bankroll built to withstand just buying into every event during the FTOPS, but don't worry, Full Tilt Poker has satellites and super satellites running around the clock to help you get in on the cheap. Here's a look at some of the best satellites available for the upcoming series.
The first event at the FTOPS is always a monster. This time around, Erik Seidel will be hosting a $200 + $16 no-limit hold'em tournament with a $1,000,000 guarantee. Although there are numerous satellites for this event alone, the two best are held on Feb. 9 at 21:45 EST and Feb. 10 at 18:30 EST. The first one is the day before the tournament and requires a buy-in of $50 + $5. There will be plenty of seats up for grabs as Full Tilt is guaranteeing that 100 seats are given away. The second satellite is held the day of the tournament, two and a half hours before the event begins. This one requires the same $50 + $5 buy-in, but is a turbo format. Full Tilt is guaranteeing that at least 200 seats are given away during this last-chance effort to get into the event.
One of the cheaper satellites happens on the day of Event #8, Feb. 14. The no-limit hold'em knockout tournament boasts a guarantee of $800,000, which will surely be surpassed. The event begins at 14:00 EST and the big 200-seat giveaway starts at 11:30 EST. For the cheap price of $30 + $3, you can win your way into the event and have your shot at a gold jersey.
Another huge seat giveaway happens for Event #10, $300 + $22 no-limit hold'em. Full Tilt is guaranteeing that 50 seats are given away in the $50 + $5 satellite that happens the day before on Feb. 13 at 21:45 EST. If you can't make that one, or get unlucky in your first attempt, a turbo version will be running a few hours before the event kicks off at 15:30 EST the following day. There are a whopping 250 seats guaranteed by Full Tilt. Both of these satellites have super satellites to them in case you want to take some even cheaper shots at winning your way in. There's a massive prize pool worth at least $1,500,000 for this event, so you'd be foolish not to give it a go.
Gavin Smith will host Event #12, the $1,000 + $60 no-limit hold'em event with a $1,500,000 guarantee. This is plenty steep for most of the poker community, but once again, Full Tilt has everyone in mind. Tilt running a turbo $200 + $16 satellite to the event the day of on Feb. 15 at 18:30 EST. There are at least 100 seats to be won and plenty of super satellites running for as little as $10 + $1.
All of the satellites discussed so far have required you to use actually money to buy-in. Event #25 will be the last big hold'em event before the Main Event in the series and it has a unique satellite all its own. Full Tilt is giving away 50 seats to the event in a satellite on Feb 20 a 14:30 EST. The buy-in to the satellite is 3,500 Full Tilt Points (FTPs). That's right, for those of you with extra FTPs laying around, you can use some of them to satellite into the $240 + $16 no-limit hold'em six-max knockout tournament. The following day, another satellite will be run for this event a few hours before the event starts. At least another 150 seats will be given away. That satellite does require a cash buy-in costing $50 + $5.
That brings us to the granddaddy of them all, the $500 + $35 FTOPS Main Event. The tournament doesn't have a host announced yet, but if you want a shot at a piece of the guaranteed $2,500,000 prize pool, Full Tilt is running satellites for it daily. The one that stands out the most is the giant 250-seat giveaway on Feb. 21 at 15:30 EST, two and a half hours before the event starts. With a turbo format and a buy-in of $100 + $9, just about one out of every five entrants in the satellite will qualify for the Main Event. Wouldn't you like to be one of them?
You need a Full Tilt account to play, so if you don't have one yet sign up today! Also be sure to follow us on Twitter and Facebook for your up-to-the-minute poker fix.