The Nightly Turbo: World Poker Tour Ratings, November Nine Betting, and More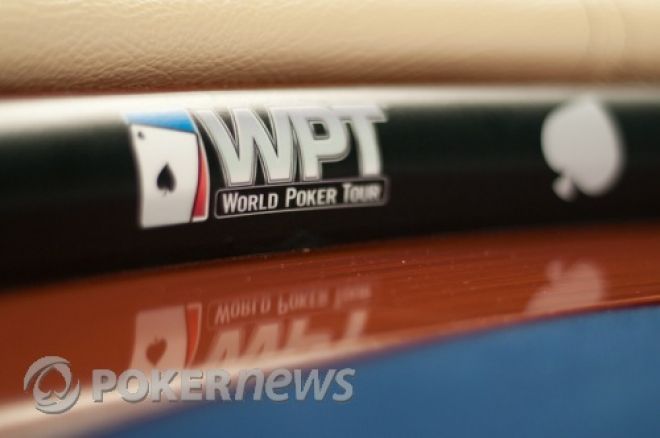 We're happy the weekend is finally here and we can relax in a hammock and unwind. If you're going to be grinding at the tables this weekend, keep reading for some of the top poker news stories of the day that you're obviously going to use as ice breakers to talk to that cute girl or guy in the eight seat. The World Poker Tour has released numbers for its coverage on FSN that are not too shabby. Also, if you want a sweat in November, then you should check out some Las Vegas sportbooks for betting odds on the November Nine.
In Case You Missed It
Season five of the PokerStars Asia Pacific Poker Tour kicked off at Crown Casino in Melbourne, Australia on Friday. Everyone in the 260-player field was vying for the $300,000 first-place prize.
The online high-stakes tables are seeing more and more action now that players are returning from their summer in Las Vegas. Viktor "Isildur1" Blom was one of the biggest winners of the week, but top honors go to Davin "mTw-DaviN" Georgi.
You're Watching, We're Watching...
A lot of people are watching the World Poker Tour on FSN. According to numbers released by the World Poker Tour, the Hollywood Poker Open final table, that aired two weeks ago, was a huge success. Maybe folks were tuning in to see if Erik Seidel could add another win to his already impressive 2011. Maybe they were tuning in to get a look at William Reynolds' flowing, golden locks. Or maybe they just wanted a glimpse of Royal Flush Girl Melanie Iglesias.
Either way, it was the first time that a WPT broadcast had a Nielsen rating of over 1.0 and an audience of over 1 million viewers. The official numbers, according to Nielsen, were 1.01 HH and 1.054 million viewers.
With numbers like this, and the fact that the past three months have seen a 50 percent increase in ratings, it's likely that when final season numbers come out this fall, this television season could be the WPT's most successful.
If you want to know where Season X of the WPT is headed or which Season IX stop is up next on FSN head on over to WorldPokerTour.com.
Have a Sweat in November
We know we've already told you where you can bet on the 2011 World Series of Poker November Nine. It was online. What about those of you that can't bet online? Just head on out to Las Vegas, because now that the Nevada Gaming Control Board approved event wagering, casinos are offering up odds on who will take down poker's biggest prize.
Jason McCormick, director of race and sports operations for Station Casinos said: "It's a no-brainer that this was the first one to be approved. It's a poker tournament that is already governed by the Nevada Gaming Control Board. So I think from an approval standpoint, all the regulations and things that had to be followed were right there."
Caesars Entertainment properties are also trying to get in on the action, but the company has more regulatory issues to sort out because it also runs the World Series of Poker. WSOP communications director Seth Palansky told the Las Vegas Sun that he expects Caesars will be approved and says that Caesars could offer a myriad of betting options like "color of the first flop" or "how many players will the chip leader eliminate?"
"Ultimately, this is just another tool to drive interest and anticipation for the event," Palansky told the Las Vegas Sun. "We think it's great."
Find out more at LasVegasSun.com.
#Mashing
The latest installment of ESPN's The Nuts is back. The monthly blog post ranks the best players in poker at the moment. The Panel this month included PokerNews' Managing Editor Elaine Chaivarlis, PokerNews' Tournament Reporting Manager Don Peters, ESPN's Andrew Feldman, Gary Wise, and Bernard Lee, among others.
Jason Mercier is sitting comfortably in the top spot again this month. In fact, the top three didn't change this month, with Erik Seidel and John Juanda back in the second and third spots respectively.
Ben Lamb and Jake Cody are two newcomers to the list this month, and you can be sure that Phil Hellmuth advanced his position on the list after his stunning WSOP.
If you want to find out where those guys are on the list and whether or not Phil Ivey is still lurking in the top 10, you're going to have to check out The Nuts on ESPN.com.
There's Always Next Year
If you're looking for the final installment of Colson Whitehead's Occasional Dispatches from the Republic of Anhedonia, this is it. Well, this is a quick summary. If you want the TL;DR version, you can find it on Grantland.com.
The fourth installment of Whitehead's time at the World Series of Poker chronicles his Day 2 and his bust out, which came just before dinner when his aces failed to hold against his opponent's kings.
He closes by saying, "If I forget again, there's always next year, right? What the heck, I'll play the circuit, win some tournaments and come back. Palm Beach. New Orleans. Tunica. Never heard of Tunica, and maybe that's a good thing. Return to Vegas. Make it to Day 3 this time, make it into the money, it will all work out. Maybe I'll win, and they'll play the national anthem of the Republic of Anhedonia in the Pavilion. I'll stand on the stage in my hoodie, which is now decked out in rhinestones and flapping Vegas Gold fringes, place my hand over my heart (it would take some time to find it) and the speakers in the great hall will broadcast my homeland's song, loud and clear so that everyone can hear it: 'NYUH-GUH-UH! UH-GUUHH! NYUH-UGH UGH OH GOD NO NOT AGAIN SSSIIIGGGHHH …'"
Read the whole thing at Grantland.com. You know you want to.
G'Day Mate
The PokerStars Asia Pacific Poker Tour kicked off its fifth season in Melbourne, Australia. PokerNews hostess Nicki Pickering welcomes you to her home town and takes you on a tour of her favorite spots.
Follow us on Twitter for up-to-the-minute news.