The Weekly Turbo: Tony G Talks, WSOP Europe Schedule, and More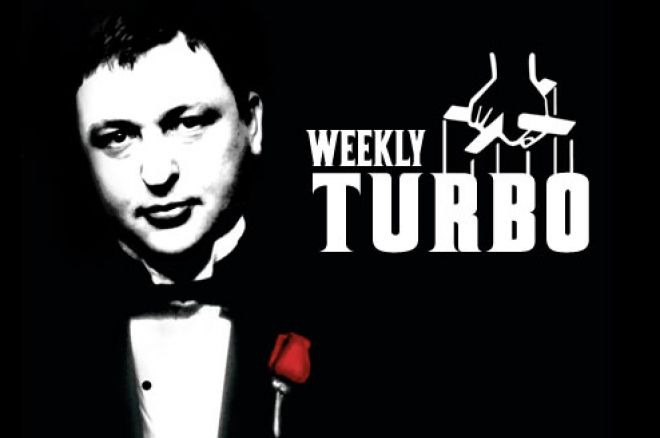 If you missed any of the Nightly Turbos this week, then you missed Tony G's appearance on the Poker Edge, the 2011 WSOP Europe schedule, and more. Read on to get caught up.
The G Talks
PokerNews' Tony G was on ESPN's podcast, the Poker Edge, recently. The G discussed Black Friday with hosts Andrew Feldman and Gary Wise.
"Isn't it more important for a gaming board or someone that regulates someone to ensure that players get paid? Isn't that why you want to be regulated? Because as a player then there's no difference for you then," he said during the podcast. The three discussed the gaming commissions, and Full Tilt Poker.
When Tony was asked about his prediction on the return of player funds and how it will affect the WSOP he said, "If Full Tilt Poker money isn't paid to players by the World Series of Poker, it'll be really bad. Players will be ashamed to show their faces. I for one will probably not play. There would probably be too much work to do. It would be too big of a problem. There doesn't seem to be a firm time line. I hope there's a plan that we don't know about that's going to come to fruition."
There's plenty more where that came from, and while we looked for an embed code, there doesn't seem to be one (or we couldn't find it). Check out the Poker Edge for more.
WSOP Europe Schedule
The tournament schedule for the fifth annual World Series of Poker Europe has been announced. It all kicks off on October 7 at Casino Barrière de Cannes in France. The two-week schedule of events, which will run through October 20, will feature seven bracelet events.
"Our new venue in Cannes along with our new partnership with Barrière Poker will offer the best player experience we have ever had for WSOP Europe," WSOP vice president Ty Stewart said. "Players will find non-stop action throughout the two-week event, plus plenty of fun distractions in Cannes to make this the perfect poker vacation."
On the docket first is a six-handed no-limit hold'em event with a €2,500 buy-in. Also on the schedule are a no-limit hold'em shootout, pot-limit Omaha event, six-handed PLO event, and of course, the €10,000 Main Event.
An interesting addition to the schedule is the €10,000 Split-Format event. The four-day event is played nine-handed on Day 1, six-handed on Day 2, heads-up on Day 3, and heads-up at the final table, as well.
Want to find out more or make reservations for your room in Cannes? Head on over to WSOP.com.
Playing Abroad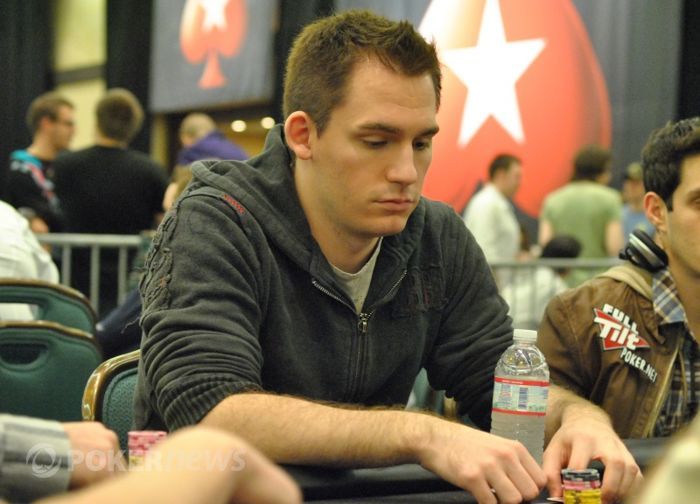 Moving abroad is something that a lot of U.S. poker players have thought about in the wake of Black Friday. There are numerous things to take into account when considering the move. In a recent TIME article, Matt Villano talked to both Isaac Haxton and Justin Bonomo about what their online poker playing future holds.
Haxton has considered Melbourne, Malta, and Madrid. He says, "Ultimately, it doesn't really matter where I end up. So long as I can get myself to a country with good Internet connections, a country that allows me to earn a living again, I'm there."
According to the article, Haxton and Bonomo are planning on living together along with five of their friends. Bonomo is excited about living abroad but knows that there are complications, as well. He says that he'll likely have to break up with his girlfriend before the move (what a way for his girlfriend to find out), and of course there is also the visa obstacle.
"It's not like you can get a work visa if you're playing online poker full-time," Bonomo said. "When [your paperwork] expires, you've got to leave the country and get it renewed; it's not a big deal, but it isn't something you can ignore."
Bonomo and Haxton aren't the only pros featured in the article. It also focuses on pros transitioning from online poker to live cash games, as well as pros who are looking at other avenues of making a living, such as Faraz Jaka and his caster-board company.
Want to read the whole article? Head on over to Time.com.
Hintze Signs Book Deal
Haley Hintze has announced that she has signed a book deal with Dimat Enterprises, Inc. The book will cover the UltimateBet and Absolute Poker cheating scandal and is set to be released in fall 2011.
In her blog, Hintze said, "I'd like to thank Matthew [Hilger] for offering me the opportunity to craft a single, comprehensive tale of the UltimateBet and Absolute Poker scandals, even as events connected to these continue to surprise us nearly every day. There will be at least one dedicated thread for book matters over at the ITH forums, where I'll be hanging out quite a bit in the coming months."
According to the announcement, "Hintze has assembled a deep library of documents including e-mails, taped conversations, and whistleblower interviews, which detail the inside secrets and cover-ups of these ongoing scandals – much of which has yet to be released to the public."
Check out Hintze's blog for more.
WSOP Free Seminars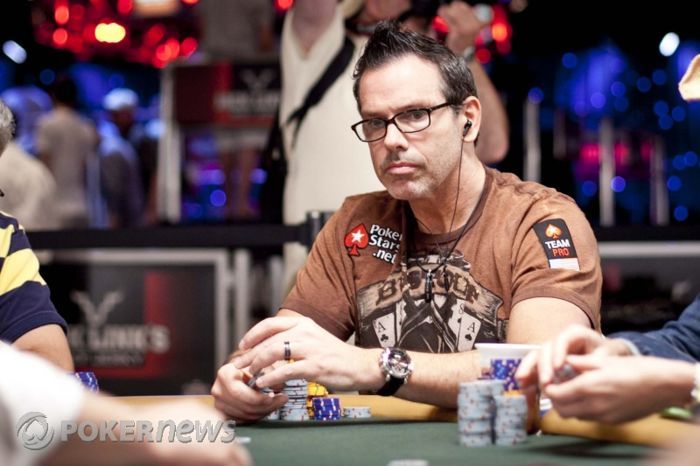 The World Series of Poker wants to teach you how to put a bad beat on your opponent and hopes you'll help in putting a Bad Beat on Cancer. The WSOP and its official charities, the Prevent Cancer Foundation and the Nevada Cancer Institute, are hosting the First Annual Bad Beat Seminar Series.
There will be 11 different seminars from professional poker players discussing everything from preflop no-limit hold'em play to making better decisions. Chad Brown, Andy Bloch, Doyle Brunson, Daniel Cates, Vanessa Selbst, Annie Duke, and Annette Obrestad are just a few of the pros who will be teaching these seminars.
The 45-minute seminars begin on June 4 and are free, but organizers are hoping that participants will donate $20 to the Bad Beat on Cancer or agree to pledge one percent of their WSOP tournament winnings.
Want to find out more? You can, at WSOP.com.
More Live Streaming
Last week, the World Series of Poker announced that it was going to offer daily coverage of the 2011 WSOP Main Event. On Wednesday, it announced more coverage.
WSOP.com will be streaming 55 gold-bracelet events live — on a five-minute delay. Jack Link's Beef Jerky will be the presenting sponsor of this coverage, which will include two-camera coverage and audio from the final table's tournament announcer.
"We are proud to provide video of the culminating action to a worldwide audience in real time," WSOP Executive Director Ty Stewart said. "This online initiative will complement our spectacular television package on ESPN and deliver even more of this year's WSOP to fans who want the most immediate coverage possible."
This coverage will not show any hole cards. It's essentially giving viewers at home the same ability to watch the way the spectators do at the event.
If you want to find out the broadcast schedule, head on over to WSOP.com.
Happy One Year!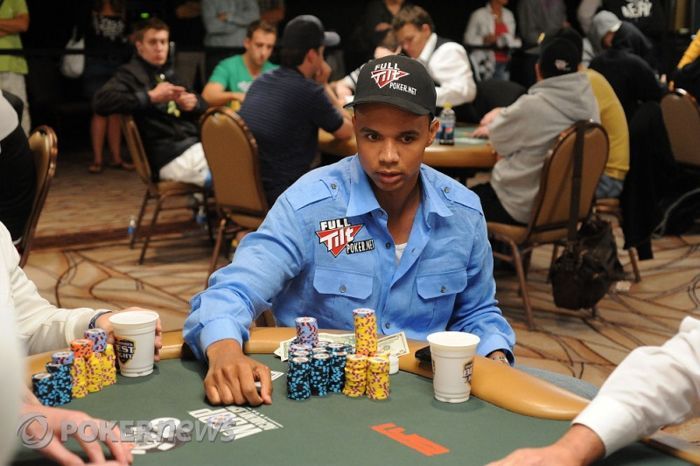 The traditional gift for a first-year anniversary is paper, and we can't think of a better form of paper than money. And is there anything more fun than playing Phil Ivey heads-up for a lot of money? Well, probably playing against a fish and winning, but come on, it's Ivey!
To commemorate the one-year anniversary of Ivey's Room at Aria, the room is playing host to the 2nd Annual Ivey Invitational. The invitation-only poker tournament, which will be held on May 21, will be hosted by Shannon Elizabeth.
"We have been extremely pleased with the success of The Ivey Room since its 2010 debut," said Bill McBeath, president and chief operating officer of ARIA. "It has quickly become the foremost room for high-stakes action. We are grateful to have a long-standing relationship with Phil as he remains one of the elite players in the world of poker."
Participants will compete for the $250,000 first-place prize, and the overall winner with play heads-up against Ivey for an additional $250,000.
Haven't made it to the Aria Poker Room? Why not check out the grand opening of Ivey's Room from last year.
Extending the Contract
With the World Poker Tour World Championship just days away, the WPT and Bellagio have agreed on a contract extension through the end of WPT Season XI. This means that the WPT World Championship and Doyle Brunson Five Diamond World Poker Classic will remain staples at the Bellagio through Season XI.
"WPT and Bellagio have been together since day one," said Adam Pliska, WPT president. "In 2002, Gus Hansen won the very first WPT title at the Five Diamond and we've been making poker history at Bellagio ever since. We are proud to continue our association with one of the most elite gaming resorts in the world."
Also in the press release was the announcement that the WPT Super High Roller will be filmed for television, making it the highest buy-in televised event in U.S. history.
"Bellagio and WPT have always had a strong alliance in the poker industry," said Doug Dalton, director of poker operations for Bellagio. "We anticipate a competitive field for the 2011 WPT World Championship and look forward to a successful future."
Want to read the whole press release? You can, at WorldPokerTour.com.
Brunson Out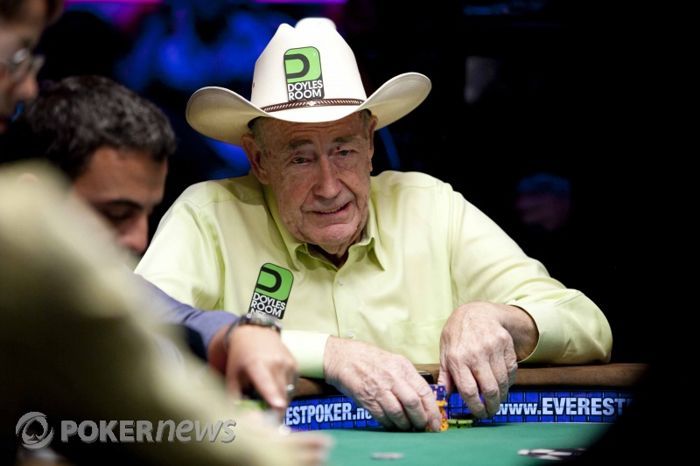 According to Gambling911, Doyle Brunson has left DoylesRoom.com.
In a statement issued on Friday, Brunson said, "Reluctantly, I have decided to terminate my endorsement contract with DoylesRoom.com. It pains me to leave at this time. I have aspirations of reentering the online poker business when the United States government passes legislation, that officially legalizes online poker sites. DoylesRoom management has decided to continue to serve U.S. customers. Although they believe they have the right to market the name DoylesRoom and to use my name and likeness for a period of time, I have asked them not to. Good luck. Shuffle up and deal."
Be sure to follow us on Twitter for up-to-the-minute news.