The Weekly Turbo: PokerStars WCOOP Schedule, AGCC Statement, and More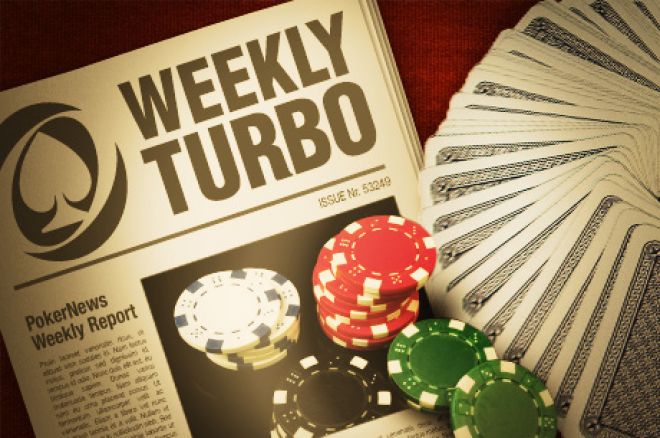 If you missed any of the week's Nightly Turbos then you've come to the right place to get caught up. The PokerStars World Championship of Online Poker schedule has been finalized, so we'll bring you the highlights from that, the latest statement from the Alderney Gambling Control Commission, and more.
$30 Million Guaranteed in 2011 WCOOP
The finalized schedule for the 2011 PokerStars World Championship of Online Poker was released Tuesday morning. The WCOOP will run from Sept. 4 through 25 and will feature 62 events. If the number of events doesn't tickle your fancy, maybe the guarantee of $30 million will. The 2011 WCOOP Main Event features a $5 million guarantee and the winner will pocket at least $1 million.
Buy-ins for the events range from $109 all the way up to $10,300 for the three High Roller events.
"I can't wait to start playing WCOOP. It's the only online tournament series in the world that gives such amazing structures and prize pools! It's time to take a shot at my third WCOOP bracelet," said Team PokerStars Pro Bertrand "ElkY" Grospellier in the press release.
To kick things off on Sept. 4, three events will begin: a $215 no-limit hold'em six-max event, $10,300 no-limit hold'em high roller, and $215 no-limit hold'em event.
PokerStars has also taken into account the growth of poker around the world, and the 2011 WCOOP events will take place at six different start times.
Shootouts and knockouts, and Turbos! Oh my! There are a variety of different events to pacify your poker wants on the 2011 WCOOP schedule and you can check them all out at PokerStarsBlog.com.
AGCC Statement
The Alderney Gambling Control Commission held a hearing regarding the future of Full Tilt Poker and its license was held last Tuesday. The Commission released a statement Wednesday detailing its decision to delay the hearing.
"As a result of the arguments on behalf of FTP during the pre-hearing application the commissioners decided to adjourn the hearing as they felt it was in the best interests of FTP's customers. A key consideration in their decision was to allow FTP licensees 'to further pursue advanced commercial negotiations which could lead to a more beneficial outcome for player interests.'"
No exact date or venue has been set, although the commissioners are pushing for the hearing to happen "as soon as possible" and "not later that September 15."
GamblingControl.org has the press release.
FairPlayUSA Launches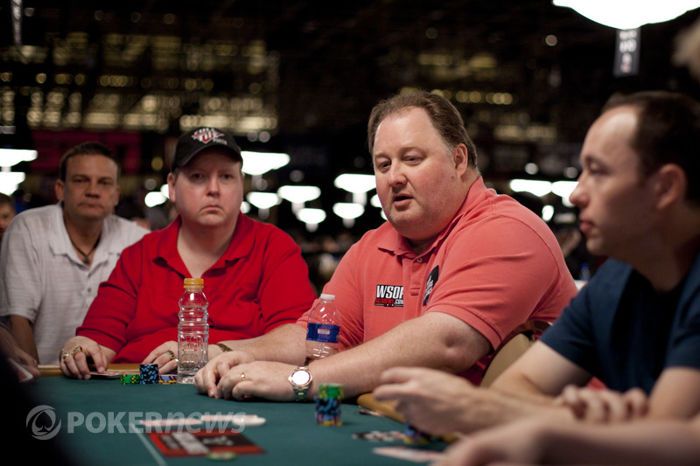 FairPlayUSA is a new coalition that was formed to "educate policymakers and the public on the broad public policy interests raised by the current ambiguous laws in the U.S. that have led to millions of Americans gambling on the Internet."
The organization, based in Washington, D.C., has three advisors on its board: Internet safety expert Parry Aftab, former governor of Pennsylvania and first Secretary of Homeland Security Tom Ridge, and professional poker player Greg Raymer.
"The website and online petition will be the focal point for recruiting and organizing supporters who will actively engage and make their voices heard by members of Congress. Outreach will be directed toward law enforcement officials, those who support Internet consumer safety, and online poker's strongest asset – the millions of Americans who enjoy online poker," said FairPlayUSA Executive Director Marisa McNee.
FairPlayUSA is also petitioning Congress to address the Internet gambling issue and pass federal legislation allowing Americans to play online.

If you want to find out more about FairPlayUSA and sign the petition, head on over to FairPlayUSA.com.
Dear AGCC
On Tuesday, the Alderney Gambling Control Commission held a hearing regarding Full Tilt Poker. During the hearing, Full Tilt Poker representatives requested that the hearing be held in private. When the AGCC commissioners agreed, according to PokerNews' Barry Carter, professional poker player Harry Demetriou "stood up and stormed out, shouting "What about the interests of the players? Why are you protecting this corrupt company?" He was then escorted out.
Demetriou is still looking for answers and sent the AGCC a letter in an attempt to get them. He posted the letter on The Hendon Mob, as well as the reply he received from the AGCC.
In the letter, Demetriou points out, "If there is a shortfall of player funds which means Full Tilt Poker cannot pay their players and they haven't generated any money from any activities for the past four weeks (nor will they do so for the foreseeable future) where is the money coming from to pay their lawyers and your license fee?" And requests for an assurance that, "should players lose money from their accounts at Full Tilt Poker that you will return this money to future administrators to lessen the shortfall in those player account funds?"
Of course, the AGCC's reply was short and to the point ― and without any information. "Thank you for your email. Unfortunately, Alderney Gambling Control Commission is unable to comment further at this time. Please note that further details will be published on our website when they are available."
For more, check out the thread on TheHendonMob.com.
On the Move, Eh?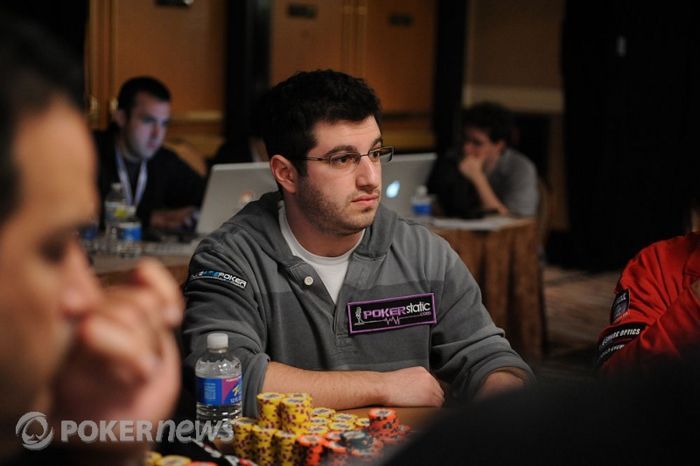 With the 2011 World Series of Poker summer in the books, a number of players are left with a decision to make about their online poker playing future: to move or not to move.
Over the summer, Olivier Busquet was on the PokerNews Podcast and discussed his move, and Daniel Negreanu tweeted that he had established residency in Canada just in time for the PokerStars WCOOP.
Last Saturday, Phil Galfond tweeted, "Hey Twitter. I'm in Canada." Shortly thereafter, he tweeted his plan, saying that he would stay in Canada "for three to six months and then re-evaluate." He also said he would have the Canadian version of his slide done soon. Then on Wednesday he tweeted: "After three months off of online poker, I'd forgotten about downswings. Oh well. Still happy to be playing. I love the game."
Another player who has attempted to make the move is Daniel "junleman12" Cates. He's having a rough go at it though. On Tuesday, Cates tweeted, "Leaving for Vancouver tomorrow. Time to crush online again." However Thursday morning, Cates was turned away from Canada. He was denied entry and is in the process of attempting to obtain a visa to get his online poker grind on.
These are just a few of the players that have made the move to continue playing online poker. We're pretty sure there will be plenty more after the post-WSOP daze goes away.
You're Watching, We're Watching...
A lot of people are watching the World Poker Tour on FSN. According to numbers released by the World Poker Tour, the Hollywood Poker Open final table, that aired two weeks ago, was a huge success. Maybe folks were tuning in to see if Erik Seidel could add another win to his already impressive 2011. Maybe they were tuning in to get a look at William Reynolds' flowing, golden locks. Or maybe they just wanted a glimpse of Royal Flush Girl Melanie Iglesias.
Either way, it was the first time that a WPT broadcast had a Nielsen rating of over 1.0 and an audience of over 1 million viewers. The official numbers, according to Nielsen, were 1.01 HH and 1.054 million viewers.
With numbers like this, and the fact that the past three months have seen a 50 percent increase in ratings, it's likely that when final season numbers come out this fall, this television season could be the WPT's most successful.
If you want to know where Season X of the WPT is headed or which Season IX stop is up next on FSN head on over to WorldPokerTour.com.
#Mashing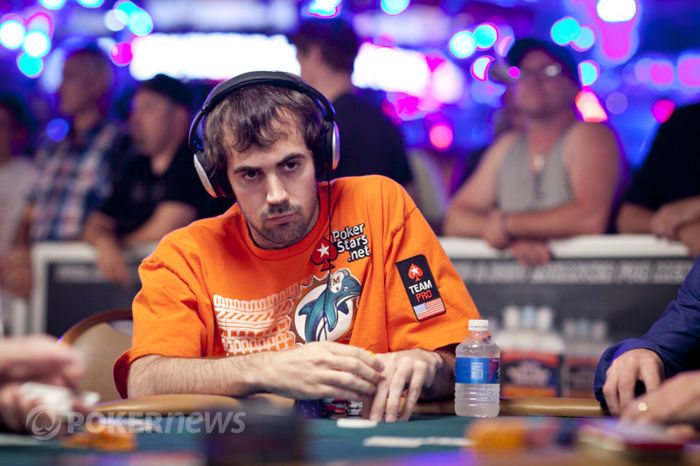 The latest installment of ESPN's The Nuts is back. The monthly blog post ranks the best players in poker at the moment. The Panel this month included PokerNews' Managing Editor Elaine Chaivarlis, PokerNews' Tournament Reporting Manager Don Peters, ESPN's Andrew Feldman, Gary Wise, and Bernard Lee, among others.
Jason Mercier is sitting comfortably in the top spot again this month. In fact, the top three didn't change this month, with Erik Seidel and John Juanda back in the second and third spots respectively.
Ben Lamb and Jake Cody are two newcomers to the list this month, and you can be sure that Phil Hellmuth advanced his position on the list after his stunning WSOP.
If you want to find out where those guys are on the list and whether or not Phil Ivey is still lurking in the top 10, you're going to have to check out The Nuts on ESPN.com.

Follow us on Twitter for up-to-the-minute news.