The Nightly Turbo: PokerStars WCOOP Schedule Released, Online Poker Traffic, and More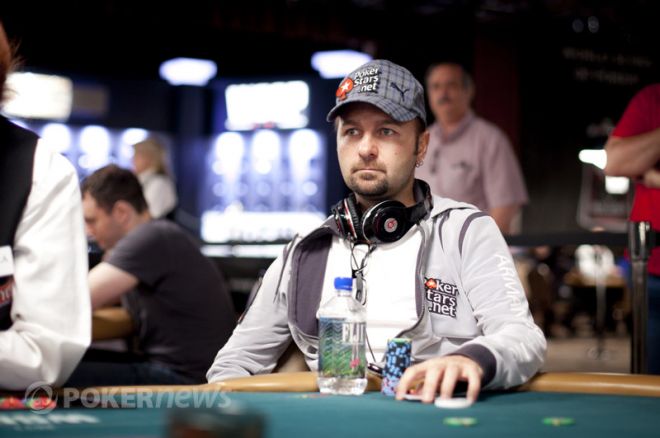 Is it the weekend yet? All we can think about is a long weekend and fireworks, but we're still one day away from that, so let's get straight to the news. PokerStars released its 2011 World Championship of Online Poker schedule, and one Team Pro is making arrangements to be able to play. On top of that, we'll bring you the latest news in online poker traffic, and more.
In Case You Missed It
Do you ever wonder what a pro poker player's thought process is during a tournament? We do, that's why we talked to Olivier Busquet recently about a hand he played at the 2011 World Series of Poker.
If you missed any of the action on Day 30 of the 2011 WSOP, you should be ashamed of yourself. To help get you back on track, check out our daily WSOP recap.
If you're more into watching videos than reading, then we've got the perfect thing for you. Lynn Gilmartin has compiled her favorite WSOP videos of the week. Enjoy!
Wondering what it's like to mash through tournaments and win?Follow Jason Mercier around for the day and find out.
2011 PokerStars WCOOP
For all you online poker players out there, we've got some good news for you - the PokerStars has released its schedule for the 2011 World Championship of Online Poker. It all kicks off on Sunday, Sept. 4 at 1000 EDT (1400 GMT) with a $215 buy-in no-limit hold'em six-max event. Two other events, a $10,300 no-limit hold'em high roller, and a $215 no-limit hold'em event will also begin Sept. 4.
The 2011 PokerStars WCOOP schedule has 62 events on the schedule this year. Everything from no-limit hold'em to badugi to an 8-game event are on the schedule, so you won't want to miss it. And of course, you'll be able to satellite your way into events.
There is one Team PokerStars Pro who will be making arrangements for the 2011 WCOOP. Daniel Negreanu tweeted on Thursday: "In other news: you will see my on PokerStars.com by Sept in time for WCOOP! Getting a place in downtown Toronto. Should be fun!"
Want the whole schedule? Head on over to the PokerStars Blog.
Traffic Numbers
It's no secret that there are currently no players playing on Full Tilt Poker. But what effect did the shutdown of Full Tilt Poker have on other sites? According to a PokerScout report on Wednesday, PokerStars was up 6 percent versus the same day and time last week. PartyPoker showed an increase of 3 percent.
PokerStars, Full Tilt Poker, PartyPoker, and iPoker are in the top four respectively, but we're sure by next week's traffic report, there will be a shake up in the top spots by next week's online poker traffic report.
Wondering what real time online poker traffic is looking like? PokerScout can help you out.
ESPN Inside Deal
ESPN's Inside Deal is back this week with the terrific trio all in Bristol at the ESPN studios. Jon Anik, Andrew Feldman, and Bernard Lee discussed the recent Full Tilt Poker situation and all the news from the 2011 World Series of Poker.
Now it's Time to Say Goodbye
Team PokerStars Pro Katja Thater took to her blog Thursday to discuss her sponsorship with PokerStars. "After exactly five years as a Member of PokerStars Team Pro and a much longer cooperation PokerStars and I finished our relationship on the 30th of June 2011," she wrote.
"It has been an amazing time with PokerStars and I appreciate having had the opportunity to work with this great company. I like to thank the whole team in London and Isle of Man – especially and explicitly Isai Scheinberg – for this wonderful experience."
What will she be doing now? She didn't exactly state that, but she did say poker will continue to be a part of her life, saying, "Now it's time for new challenges. Poker will stay as a big part and passion in my life and you will continue see me playing – now on conditions I choose."
For more, check out her blog.
On a Scale of 2-7
Normally we ask people, "On a scale of 1 to 10," but Lynn Gilmartin decided to get cheeky and change things up a bit. She caught up with Scott Seiver and asked him questions on a scale of deuce to seven. (Get it?) Anyway, hilarity ensued, so watch the video.
Be sure to follow us on Twitter for up-to-the-minute news.