The Nightly Turbo: PokerStars-Sponsored Tours Get Sponsor, Online Poker in D.C., and More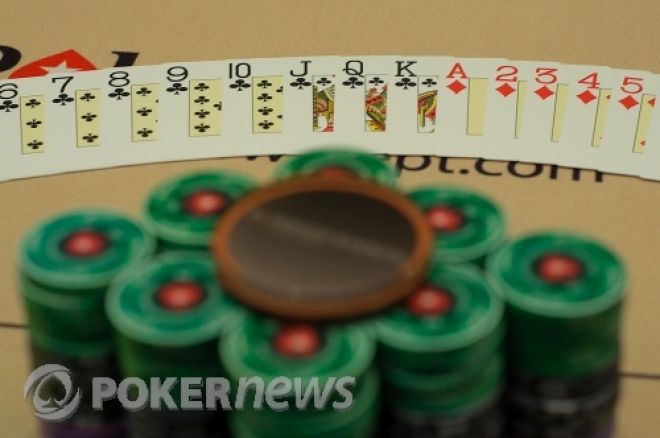 Yes, we know the big news of the day has to do with Full Tilt Poker, but that doesn't mean that there isn't anything else you need to learn about. In tonight's Nightly Turbo, we're going to tell you about the new sponsor of PokerStars-sponsored tours, news about online poker in D.C., and more.
In Case You Missed It
Zynga has announced plans to launch a $1 billion IPO. Want to know more? Check out the latest Inside Gaming.
If you missed any of the action from Day 29 of the 2011 World Series of Poker, you missed three bracelets being awarded, and more. Get caught up with our daily WSOP recap.
While a lot of us were sleeping, the Alderney Gambling Control Commission suspended Full Tilt Poker's license. Check out the press release and other statements in our report.
The 2011 World Series of Poker is through the first four weeks. What did you miss on week four? Find out in our Five Thoughts.
Copag Sponsors Tours
It was announced Wednesday that Copag inked a deal to become the official playing card sponsor of Global Poker Tours Limited, the organization that puts on the PokerStars-sponsored tours.
"We are very proud of this strong partnership and glad for the opportunity to have our playing cards in the most important poker events worldwide. When we started working on the international market years ago we dreamed of an opportunity like this. The quality of our products and service to our customers has enabled us to achieve this great partnership," said Marta Mateus, international business director of Copag.
PokerStars-sponsored tours that are sponsored:
Asia Pacific Poker Tour (APPT) - Seasons 5-7
Australia New Zealand Poker Tour (ANZPT) - Seasons 3-5
Belgium Poker Series (BPS) - Seasons 1-3
Estrellas Poker Tour - Seasons 3-4
Eureka Poker Tour - Seasons 1-3
France Poker Series (FPS) - Seasons 2-3
Macau Poker Cup, and Macau Millions at the PokerStars Macau poker room
Russian Poker Series (RPS) - Seasons 2-4
UK & Ireland Poker Tour (UKIPT) - Seasons 3-4
The 8th Annual PokerStars Caribbean Adventure (PCA)
"Our network of live tours and events touches tens of thousands of live poker players on five continents each year, and we're pleased that each one of them will have the opportunity to touch and play with Copag cards," said Jeffrey Haas, managing director of GPTL. "Having high quality cards in play is essential to creating a great player experience, and we're proud to be working with Copag."
Check out the press release on the PokerStars Blog.
Hearing on Online Poker in D.C.
According to The Washington Post, a hearing on online gambling in the District of Columbia took place Wednesday. An online gambling provision was added to the budget bill last year and the bill became law in April. The District of Columbia has plans to offer online poker and blackjack among other games, and expect to be live with those games by September.
D.C. council member Jack Evans held the "information-gathering hearing" and said he has no firm position on online gambling. He also said that the law could be repealed and that a few activists plan to testify at the hearing.
Read more at WashingtonPost.com.
Jungleman Speaks
The PokerFarm caught up with Daniel "Jungleman12" Cates recently to discuss Black Friday, high-stakes games, who he thinks the five best high-stakes cash games players are, and more.
He touches on his thoughts when he first heard about Black Friday saying, "At first I was somewhat apathetic. I guess I didn't realize the extent to which it affected me."
He also discussed his thoughts on Doyle Brunson's comments after Black Friday, and where he plans on moving to so he can continue to play poker online.
Keep it Quiet
We've come to our PSA of the day. If you're going to run home games, keep it on the low, unlike four Albany men who were arrested Tuesday for running illegal poker games.
Police raided the location of the poker games on Tuesday and seized over $10,000, playing cards, poker chips, and a surveillance system used to monitor the game and the outside of the building.
The men, Chad LeComb, Zachary Williams, Anthony Scialdone, and Michio Cohen were charged with "promoting gambling in the second degree" and "conspiracy in the sixth degree."
There were 30 to 50 players in the game each night and the game was advertised online as the "Albany Poker League Penthouse Social Club."
Find out more at WNYT.com.
Main Event is Closing In
The 2011 World Series of Poker Main Event is just around the corner and Lynn Gilmartin is bringing you a look at some statistics of the 2011 WSOP, and ways for you to win your seat to the 2011 WSOP Main Event.
Follow us on Twitter for up-to-the-minute news.