The Nightly Turbo: Howard Lederer Talks, PokerStars Big Game, and More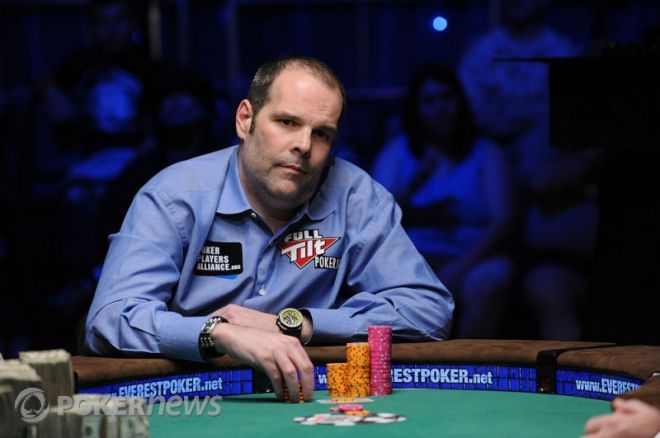 We can't begin to tell you how happy we are that it's the weekend. So we're going to get right to it today. On top of everything else we're going to tell you about, you'll see QuadJacks' encounter with Howard Lederer and find out where you can check out season two of the PokerStars Big Game.
In Case You Missed It
We know you're all caught up in the World Series of Poker coverage but there's still plenty of poker being played online. Check out the Online Railbird Report to find out who are the biggest winners and losers of the week.
Were you too caught up with Durrrr Watch 2011 to stay caught up with the rest of the events on Day 24 of the 2011 World Series of Poker? You can go ahead and get caught up right now with our daily recap.
On Friday, Representative Joe Barton introduced the Online Poker Act of 2011 into the U.S. House of Representatives. Find out more about the Act.
Lederer Sighting
Since the events of Black Friday, the whereabouts of Howard Lederer were probably only known to a handful of people. We certainly didn't know where he was and we definitely haven't seen him at the Rio all World Series of Poker long. At long last, we have a Lederer sighting.
Marco Valerio from QuadJacks found out where Lederer was having dinner and decided to mosey on over there. When Lederer was headed out to his car, Valerio introduced himself and then tossed out some questions regarding Full Tilt Poker and the repayment of player funds.
Want to know what he said? Check out the video below.
PokerStars Big Game
We're sure you were all wondering what would happen to the second season of the PokerStars Big Game after Black Friday. Thanks to the press release we received this morning, we have your answer. Season 2 of the PokerStars Big Game premiere's June 27 at 1700 BST (1800 CET) on PokerStars.tv.
The show is scheduled to run five nights a week for six weeks. There will also be five "Best of the Big Game" episodes too.
"It's great news that fans can watch the newest season of The Big Game on PokerStars.tv. There are some amazing hands this season, some crazy drama as usual, and a few Loose Cannons who played surprisingly well. You can catch all of the episodes starting Monday, June 27," Daniel Negreanu said.
Tony G, Vanessa Selbst, Jason Mercier, Bertrand Grospellier, Johnathan Duhamel, and Phil Hellmuth are among the list of pros that will be joining Negreanu on this season of the Big Game.
Check out the PokerStars Blog for more.
UK Cash Game on Sky Poker
On Friday night the UK Cash Game premieres on Sky Poker. The game is exclusive to Sky Poker and will run on Fridays from 1100 to 0100 BST. Each player will begin with £500 and the blinds are £2/£5.
We realize that by the time you read this, the game will already have begun, but that doesn't mean this isn't valuable information. You can watch the show online and on Sky+ throughout the week.
Paul Jackson, Nik Persaud, Julian Thew, Wayne Rideout, Jamie Burland, and Redmond Lee will all kick off the inaugural episode.
Head on over to SkyPoker.com to check it out.
Blow Your Bankroll
Lynn Gilmartin is all for trying to get you guys to blow your bankroll. In this edition, she heads on over to Adam "Roothlus" Levy's World Series of Poker pad mansion to check it out.
Be sure to follow us on Twitter for up-to-the-minute news.