The Nightly Turbo: Full Tilt Poker Announcement, PPA Board Changes, and More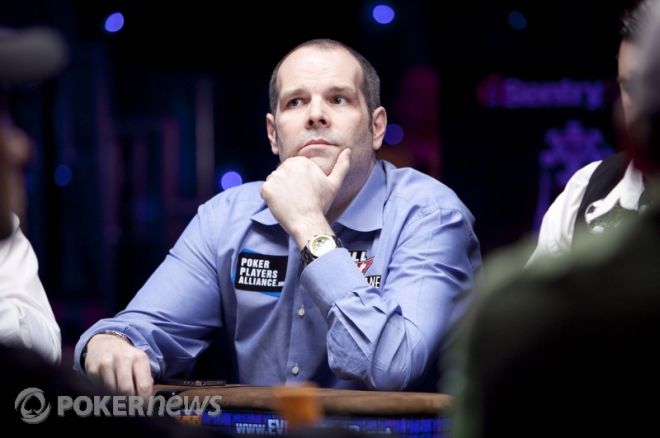 Sunday marked the one-month anniversary of Black Friday. Nothing too crazy happened. Well, Full Tilt Poker dropped another update. We'll tell you about that, Howard Lederer and Chris Ferguson's position on the Poker Players Alliance Board, and more.
In Case You Missed It
There is $1.6 million up for grabs for first place in the World Poker Tour World Championship. That's a couple of days down the road, though. Here's a look at how the action stacked up on Day 2.
FSN's coverage of the World Poker Tour continued on Sunday with the conclusion of the Southern Poker Championship. Who won? You're going to have to check out the WPT on FSN recap for that answer.
In the latest episode of High Stakes Poker, Daniel Negreanu graced the felt. Was the HSP curse in full effect for Negreanu? You can find out in our High Stakes Poker recap.
Plenty of cash was won on Sunday, and if you're looking for the results, we've got them. Check out the Sunday Briefing for more.
Full Tilt Update 5/15
Rumor had it that Full Tilt Poker would be making an announcement on Sunday, and sure enough, FTPDoug started a thread on TwoPlusTwo. As you may have guessed, the first thing he touched on was the return of player funds. And much like the last update, and the one before that, it was an announcement to announce that an announcement is coming - at a later date.
As for your player points, according to FTPDoug, the Full Tilt Poker Store will be opening to U.S. players again - but we don't know when. When it does open, it is expected that everything will be available for purchase, except bonuses and tickets of course.
There's plenty more in the thread, and you can go check it out at TwoPlusTwo.com.
And in a Monday update, Mike Matusow was on the QuadJacks Radio Show and assured that Full Tilt Poker players would be getting paid.
Changes to the Board
Rich "TheEngineer" Muny took to TwoPlusTwo to inform the poker community that Howard Lederer and Chris Ferguson had stepped down from the Board of Directors of the Poker Players Alliance. According to Muny, the Board was informed last week, but it has now been made official, as Lederer and Ferguson have been removed from the PPA BoD page.
Rosario Out - Punta del Este In
The PokerStars Latin American Poker Tour has juggled its schedule a little. While many of you were probably making plans to head to Rosario, Argentina, next month, you won't be.
The fourth stop on the LAPT will now be in Punta del Este, Uruguay, from August 3 to 7. For those of you who already had travel plans, you can contact LAPT support at [email protected] for advice on how to alter your bookings. "We will review each case individually," said David Carrion, LAPT President. "Players' comfort is our priority and we will continue to offer first-class customer support."
Immediately after the Punta del Este stop, The Americas Cup of Poker will take place in Uruguay on August 8.
"We strive to provide the best poker experience to our players on the LAPT and Uruguay will be a much better destination than Rosario on all counts," Carrion said.

If you want to find out more, head on over to LAPT.com.
To See You Better, My Dear
Last week, the World Series of Poker announced a sponsorship with Dearfoams. Now that players' feet are covered, the WSOP has announced a sponsorship with Blue Shark Optics - to cover players' eyes.
"In today's era, poker and sunglasses go together like peanut butter and jelly," said Ty Stewart, the WSOP's executive director. "But we've never seen a company as committed to the specific needs of poker players as Blue Shark. We look forward to helping more players discover their great product."
Unlike Dearfoams, where every player who registers for the Main Event will receive a pair, if you want a pair of these poker-specific glasses, you're going to have to buy them. Jonathan Little, Humberto Brenes, Kathy Liebert, and Hoyt Corkins represent the brand, and for a limited time, you can get 10 percent off by using a bonus code from the WSOP.
To get that code and read more about the sponsorship, check out the press release on WSOP.com.
Follow us on Twitter for up-to-the-minute news.