The Nightly Turbo: PokerStars Cash Outs, Haxton and Bonomo Leaving, and More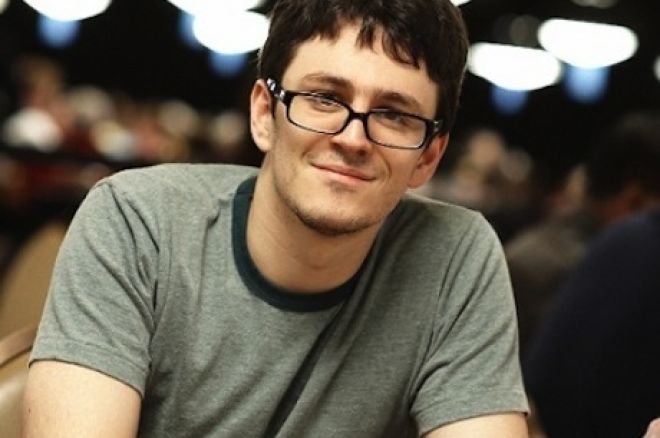 If you're looking for the top poker news stories of the day, look no further. We'll bring you a PokerStars cash out update today, tell you which poker players are planning the big move, and more.
In Case You Missed It
The final table of the World Series of Poker Harrah's Chester was reached Monday. Leading the way is Ramana Epparla. Find out who else will be playing for the win on Tuesday.
The Poker Players Alliance has organized a fly-in to Washington, D.C. It's happening on May 24, and here's what else you need to know.
The Main Event of the WSOP-C Harrah's Chester hasn't crowned a winner yet, but nine other rings were handed out during the past week-and-a-half. Here's a recap of the prelim events and who has added some shiny bling to their hands.
Wondering how the PokerStars Spring Championship of Online Poker is faring in the aftermath of Black Friday? Here is a look at the SCOOP results from Days 1 and 2.
On Monday, Blanca Games issued a statement regarding the contracted pros of both Absolute Poker and UB. Shortly after, the pros took to their social media outlets to discuss being released from their contracts.
Absolute Poker released a statement Tuesday regarding an agreement that was made with the U.S. Department of Justice. Find out more in the press release.
PokerStars Cash Outs
It seems like one of the three sites indicted by the United States Department of Justice is doing its best to right the ship. PokerStars began allowing U.S. players to cash out a little over a week after Black Friday, and soon after, the money began hitting players' accounts.
A thread was started on TwoPlusTwo to discuss all PokerStars U.S.-based cash outs. PokerNews can confirm that friends of PokerNews received their cash outs as well, either via direct deposit or paper check. The paper check is coming from PokerStars and not a payment processor.
Check out the TwoPlusTwo thread for more on PokerStars cash outs.
Playing Abroad
Moving abroad is something that a lot of U.S. poker players have thought about in the wake of Black Friday. There are numerous things to take into account when considering the move. In a recent TIME article, Matt Villano talked to both Isaac Haxton and Justin Bonomo about what their online poker playing future holds.
Haxton has considered Melbourne, Malta, and Madrid. He says, "Ultimately, it doesn't really matter where I end up. So long as I can get myself to a country with good Internet connections, a country that allows me to earn a living again, I'm there."
According to the article, Haxton and Bonomo are planning on living together along with five of their friends. Bonomo is excited about living abroad but knows that there are complications, as well. He says that he'll likely have to break up with his girlfriend before the move (what a way for his girlfriend to find out), and of course there is the visa obstacle as well.
"It's not like you can get a work visa if you're playing online poker full-time," Bonomo said. "When [your paperwork] expires, you've got to leave the country and get it renewed; it's not a big deal, but it isn't something you can ignore."
Bonomo and Haxton aren't the only affected pros featured in the article. It also focuses on pros transitioning from online poker to live cash games, as well as pros who are looking at other avenues of making a living, such as Faraz Jaka and his caster-boarding company.
Want to read the whole article? Head on over to Time.com.
WSOP Free Seminars
The World Series of Poker wants to teach you how to put a bad beat on your opponent and hopes you'll help in putting a Bad Beat on Cancer. The WSOP and its official charities, the Prevent Cancer Foundation and the Nevada Cancer Institute, are hosting the First Annual Bad Beat Seminar Series.
There will be 11 different seminars from a bevy of professional poker players discussing everything from preflop no-limit hold'em play to making better decisions. Chad Brown, Andy Bloch, Doyle Brunson, Daniel Cates, Vanessa Selbst, Annie Duke, and Annette Obrestad are just a few of the pros that will be teaching these seminars.
The 45-minute seminars begin on June 4 and are free, but organizers are hoping that participants will donate $20 to the Bad Beat on Cancer or agree to pledge one percent of their WSOP tournament winnings.
Want to find out more? You can, at WSOP.com.
The Daughter Test
In a recent article on Freakonomics, writer Steven D. Levitt discusses the recent indictments of online poker's Big Three. He says he was "outraged" but it took him a while to figure out why.
That's when he came up with the Daughter Test. He says that where he stands "with respect to government interference in activities comes down to the answer to a simple question: How would I feel if my daughter were engaged in that activity?"
"The 'daughter test' makes it clear why I find the U.S. government's stance against internet poker so ridiculous. When I imagine my daughter growing up to be a professional poker player, my reaction is to think that would be a great outcome! Maybe not the absolute best outcome (like her being a great economist or professional golfer, two things I've always dreamed of being), but certainly not a bad outcome at all."
Levitt is also working on a paper titled The Role of Skill Versus Luck in Poker: Evidence from the World Series of Poker, with Thomas J. Miles, a colleague from University of Chicago. The two used data from the 2010 WSOP and found that "high-skilled players earned an average return on investment of over 30 percent, whereas all other players averaged a 15 percent loss."
Read more at Freakonomics.com
Pop Quiz
How much do you know about Spain? It doesn't matter really, you aren't the one being quizzed. Sarah Grant and Laura Cornelius grabbed some poker pros on the break of the European Poker Tour Grand Final and gave them a friendly little pop quiz. Were the girls smarter than the boys? Find out below.
Are you following us yet? Head on over to Twitter, and click follow. It's easy.