The Nightly Turbo: WSOP Europe Schedule Announced, EPT Awards Voting Open, and More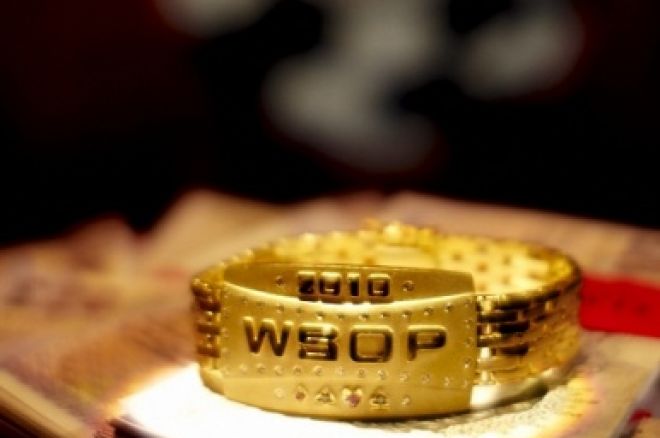 The World Series of Poker Europe announced its schedule for this year's event. Wondering when you need to book your tickets to Cannes? Keep reading, you'll find out those dates, where you can vote for the EPT Season Seven awards, and more.
In Case You Missed It
The WSOP-C stop in Chester, Pennsylvania, kicked off Sunday. In all, 269 players turned out for the $1,600 Main Event. By the end of the day, 55 players remained. Who topped that list? Find out in the WSOP-C Chester recap.
FSN's coverage of the World Poker Tour continued over the weekend with the Southern Poker Championship. Did you miss the episode? This recap will fill you in on what you missed.
On Saturday, the seventh season of High Stakes Poker continued. If you missed any of the action, you can catch up in this HSP recap.
There were plenty of six-figure wins added to bankrolls on Sunday. Check out the Sunday Briefing for the results.
Blanca Games announced that UB and Absolute Poker were parting ways with its poker pros. Who was affected? Here's what the press release had to say.
WSOP Europe Schedule
The tournament schedule for the fifth annual World Series of Poker Europe has been announced. It all kicks off on October 7 at Casino Barrière de Cannes in France. The two-week schedule of events, which will run through October 20, will feature seven bracelet events.
"Our new venue in Cannes along with our new partnership with Barrière Poker will offer the best player experience we have ever had for WSOP Europe," WSOP vice president Ty Stewart said. "Players will find non-stop action throughout the two-week event, plus plenty of fun distractions in Cannes to make this the perfect poker vacation."
On the docket first is a six-handed no-limit hold'em event with a €2,500 buy-in. Also on the schedule are a no-limit hold'em shootout, pot-limit Omaha event, six-handed PLO event, and of course the €10,000 Main Event.
An interesting addition to the schedule is the €10,000 Split-Format event. The four-day event is played nine-handed on Day 1, six-handed on Day 2, heads-up on Day 3 and heads-up at the final table, as well.
Want to find out more or make reservations for your room in Cannes? Head on over to WSOP.com.
You Can Vote Now
Voting has opened for the two PokerStars European Poker Tour awards that are decided by players. EPT Season 7 Achievement of the Year and EPT Season 7 Players' Choice award are the two awards to be voted on. All season seven EPT players can vote for the awards.
There are 20 nominees for Achievement of the Year, including Roberto Romanello, Pierre Neuville, Eugene Katchalov, Jose Barbero, Luca Pagano, and Galen Hall.
For Achievement of the Year, players get three votes, and for Players' Choice, players can choose anyone who has competed in any season seven EPT event. Each award winner will be invited to play in the opening event of EPT Season Eight and will receive a trophy.
Go get your vote on.
Hintze Signs Book Deal
Haley Hintze has announced that she has signed a book deal with Dimat Enterprises, Inc. The book will cover the UltimateBet and Absolute Poker cheating scandal and is set to be released in the fall of 2011.
In her blog, Hintze said, "I'd like to thank Matthew [Hilger] for offering me the opportunity to craft a single, comprehensive tale of the UltimateBet and Absolute Poker scandals, even as events connected to these continue to surprise us nearly every day. There will be at least one dedicated thread for book matters over at the ITH forums, where I'll be hanging out quite a bit in the coming months."
According to the announcement, "Hintze has assembled a deep library of documents including e-mails, taped conversations, and whistleblower interviews, which detail the inside secrets and cover-ups of these ongoing scandals – much of which has yet to be released to the public."
Check out Hintze's blog for more.
SCOOP Results
The PokerStars Spring Championship of Online Poker kicked off on Sunday with two two-day events. Up for grabs are 114 SCOOP watches and $25 million in guaranteed prize pools. At the time of writing, Event #1's low and medium installments were complete and Event #2's low installment was complete.
Event #1 Low, a $22 buy-in no-limit hold'em six-max event attracted 19,946 players and created a prize pool of $398,920. By the end of Day 1, 13 players remained with MrRepsak leading. The first elimination on Day 2 came within 10 minutes of the start of play. When play was three-handed, the players agreed to make a deal through a "chip chop," leaving $4,358.84 and the SCOOP watch for the winner. Willrobrobu ended up winning the event but didn't take home the most money. In fact, SKobold in second place took home $39,000 and MrRepsak with $35,000, both higher than the $34,358 that willrobrobu took.
Event #1 Low Results
1. willrobrobu - $34,358.84*
2. SKobold - $39,000.00*
3. MrRepsak - $35,000.00*
4. Specpro_tect - $11,967.60
5. Geriieee - $7,978.40
6. junkcardman - $3,989.20
*denotes three-way deal
Event #1 Medium, with a $215 buy-in saw a 3,824-player field create a prize pool of $764,800. On Day 2, 20 players returned to play for the $118,544 first-place prize. In the end, "joemac17" walked away with the money and the SCOOP watch.
Event #1 Medium Results
1. joemac17 - $118.544.94
2. StigR - $86,422.40
3. spielverderb - $63,478.40
4. fabsoul - $40,534.40
5. ChuteBoxe972 - $24,534.78
6. flysohigh87 - $13,384
Event #2 Low, a $22 no-limit hold'em affair saw 25,883 players register, generating a $517,660 prize pool, crushing the $200,000 guarantee. Only 27 players still had chips at the end of Day 1, and 45 minutes into the day, the final two tables had been reached. "Humlae79" pocketed the $46,623 first-place prize after defeating "eeriness" in heads-up play.
Event #2 Low Results
1. Humlae79 - $46,613.26
2. eeriness - $32,043.15
3. max1210dj - $23,294.70
4. Roflam1337 - $18,118.10
5. Humlae79 - $12,941.50
6. jack77s - $7,764.90
7. MikiOpasniy - $5,176.60
8. onetwo780501 - $3,882.45
9. Mr.BuDuLal - $2,588.30
Want to check out more results as they come in? You can do that at the PokerStars Blog.
WSOP $1,000 Seat Qualifiers
The World Series of Poker has announced qualifiers at the Rio All Suites Hotel and Casino. Ten $1,000 WSOP seats are up for grabs in the freeroll on May 26. Players can qualify beginning May 9 at 5:00 p.m. through May 26 at 5:00 p.m.
A minimum of 15 hours in live-action play is needed to qualify and will get you a 5,000-chip stack. If a player accumulates over 30 hours, then they'll receive 10,000 in starting chips for the May 26 freeroll. Players will be able to add an extra 2,500 in chips for $5.
Contact the Rio Poker Room at 702-777-7650 or head on over to RioLasVegas.com.
Are you following us on Twitter? Why not? Go ahead and click to follow.