The Nightly Turbo: World Poker Tour Borgata, Washington Court Rules on Online Poker, and More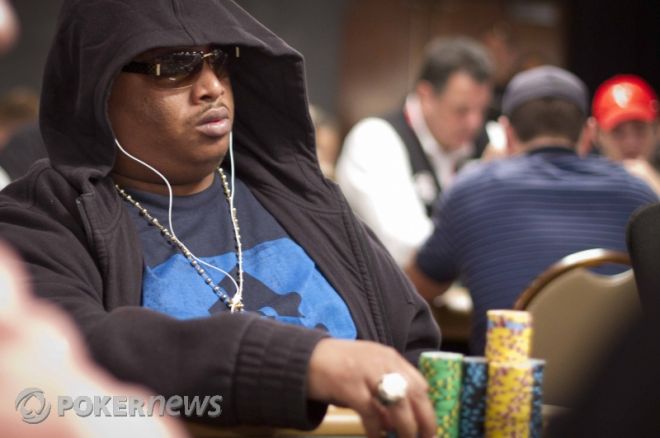 We know you're busy, so we've compiled the day's top poker news stories in one place to make your life easier and to get you back to crushing the fish faster. On the docket tonight, we've got a World Poker Tour Borgata Poker Open update for you, where Dwyte Pilgrim has made his way to his first WPT final table, the latest from the state of Washington regarding online poker, and of course, Phil Hellmuth's poker face.
In Case You Missed It
After Hevad Kahn's antics at the 2008 World Series of Poker, the WSOP added an excessive celebration rule to the book. Things are a little different south of the border and Lynn Gilmartin lets you in on how much emotion is at the tables at LAPT events.
The PokerStars 2010 World Championship of Online Poker is in the final stretch. Check out the Day 18 recap for Wednesday's results.
In our latest Bankroll Builders rollout, we've been discussing the Double-or-Nothing sit-n-go. Last week, we introduced you to the game in Part 1. In Part 2 we're dropping some strategy on you.
Final-ly
The final 27 players took their seats on Wednesday at the World Poker Tour Borgata Poker Open with their eyes on that final table, but only six would make it there. Olivier Busquet was doing his best to defend his title, but he made his exit in 25th place. Birthday boy Mike Sexton followed in 20th and John D'Agostino was eliminated in 14th place, and it was Jeff Papola who burst the final table bubble.
The final six are playing for the title and $733,802 first-place prize. Dwyte Pilgrim is looking for his first major title and is sitting in fourth place on the chip leaderboard. In an interview Wednesday night about making it to the final six, Pillgrim told Matt Savage: "I'm going to play my best. That's one thing I can guarantee you. I'm going to play great poker. It's going to be like Brazilian Gracie Jiu Jitsu. It's going to be crazy out there. You're going to see some stuff you've never seen and you're going to be asking yourself questions about poker when you see the way I'm going to play."
Coverage of the final table began at 4:00 p.m. EDT and you can follow it all at WorldPokerTour.com.
Qualify for future WPT events at PartyPoker and do it for free with our exclusive $50 Free No Deposit Sign Up Bonus
Ruling in Washington
The Washington Supreme Court released its decision Thursday on whether the state's ban on Internet gambling violated the U.S. Constitution. On Wednesday the Court unanimously ruled that that the state was not violating the U.S. Constitution. Attorney and poker player Lee Rousso filed the lawsuit in 2007, following the 2006 law that banned Internet poker in the state. Rousso claimed that the state law violated the U.S. Constitution's commerce clause.
In the Courts opinion, Justice Richard B. Sanders wrote, "The Legislature chose the advantages and disadvantages of a ban over the advantages and disadvantages of regulation. The evidence is not conclusive....Many may disagree with the outcome. But the court has no authority to replace the Legislature's choice with its own."
Read more at SeattlePI.com.
P-P-Poker Face
The 2010 World Series of Poker Europe Main Event kicked off Thursday in London and we all know that Phil Hellmuth likes to make an entrance. From a race car driver to a general to Caesar to an MMA fighter, Hellmuth likes to make a scene. Well, he did it again in Leicester Square with a full-on posse of Lady Gaga impersonators. Obviously PokerNews was there to cover it. Check it out.
Helping Out
This year's PokerStars European Poker Tour London will hold a special charity event to benefit Cancer Research UK. The £100 +10+10 buy-in event will have a £100,000 guaranteed prize pool. It is the first time an event like this has ever been held in Europe. The £10 from each buy-in will go to the charity, guaranteeing at least £10,000 will be raised.
PokerStars is hosting the fund-raiser from October 2 through 4 at the Hilton Metropole Hotel and has pledged to match the £10 contribution, as well as all additional player donations. Players can start donating by transferring funds from their PokerStars accounts to the "cancerUK" account.
Want to help but don't have an account? Sign up for one today!
Hola!
The PokerNews Team is in Rosario, Argentina for the Grand Finale of the PokerStars.net Latin American Poker Tour. Lynn Gilmartin takes us on a tour to show us what we're missing.
Following us on Twitter is a really good idea. Another good idea? Facebook.