The Nightly Turbo: PokerStars EPT Season 8 Schedule, Reid and Barton, and More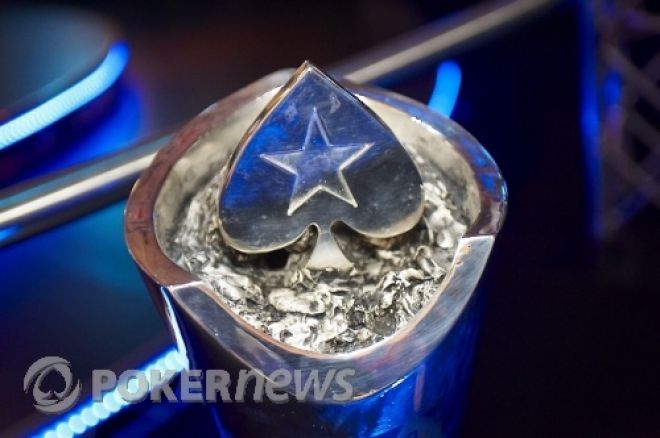 Are you the type who likes to plan well in advance? If you are, get out your calendar because we've got the first half of the Season 8 schedule of the PokerStars European Poker Tour for you. On top of that, we'll tell you who is teaming up with Harry Reid in favor of online poker legislation, and more.
In Case You Missed It
The 42nd Annual World Series of Poker is trucking along and Lynn Gilmartin wants to share her favorite videos up to this point. Check out Around the WSOP with Lynn for more.
Two bracelets were awarded on Thursday at the World Series of Poker. If you missed any of the action, check out the Day 10 WSOP recap.
Plenty of stories have come out of the WSOP so far, from loud Brits to marked cards. Want to know all about it? Read 42nd Street.
The ten-level rule that was implemented at this year's World Series of Poker has caused a bit of a stir among players. Here are some player reactions to the rule.
EPT Season 8 Schedule - The First Half
The first seven events of Season 8 of the PokerStars.com European Poker Tour were announced on Friday. The first event kicks off in Tallinn, Estonia, on August 2.
"I'm really looking forward to the coming EPT season. My live game is something I want to work hard on improving, and I would love to have some deep runs this year. I plan to play in most of the events, including Barcelona, the PCA and London. Those stops will be big events for me," said Team PokerStars Pro Viktor "Isildur1" Blom.
The PCA is on the schedule again this year, as well as EPT London. Those two events are the only "Festival of Poker" events set to take place. Barcelona, San Remo, Prague, and Deauville are on the schedule as well.
"We're delighted to announce the dates for the first half of EPT Season 8. We're expecting another incredible year, with a whole host of new champions crowned and maybe even the first ever two-time EPT Main Event winner," EPT chairman John Duthie said.
EPT Season 8 Schedule
| Event | Date | Buy In |
| --- | --- | --- |
| EPT Tallinn | August 2 - 7 | €4,000 + €250 |
| EPT Barcelona | Aug. 27 - Sept. 1 | €5,000 + €300 |
| EPT London | Sept. 30 - Oct. 5 | £5,000 + £250 |
| EPT San Remo | October 21 - 27 | €4,600 + €300 |
| EPT Prague | December 5 - 10 | €5,000 + €300 |
| 2012 PCA | January 5 - 14 | $10,000 + $300 |
| EPT Deauville | Jan. 31 - Feb. 6 | €5,000 + €300 |
For more, head on over to PokerStars.com.
Barton Joins Reid
Representative Joe Barton and Senator Harry Reid don't agree on much, but one thing they have been able to come to terms with is online poker legalization.
Barton is the chairman emeritus of the Energy and Commerce Committee and intends to introduce a new online poker bill. The bill, which is still being worked on, is expected to be introduced this summer.
"I love to play poker," Barton told the Las Vegas Sun last week. "When I was in the minority, I told (other lawmakers), 'you're in the majority, do something about it.' But now I'm in the majority and I'm trying to get it going."
John Pappas, executive director of the Poker Players Alliance said, "We think he can bring a very strong coalition of conservative-minded Republicans to support it. He's respected, not only with the more socially conservative, but the more fiscally conservative caucus within the House, and brings a really credible voice to this issue ... because he understands why regulation makes sense, not only from the perspective of a lawmaker, but also that of a poker player."
Want to find out more about Barton's plans? Check out LasVegasSun.com.
Are We Any Closer to Production?
We're not sure how many times we're going to get your hopes up for Rounders 2, but add this info to the list. According to The Atlantic Wire, Matt Damon and Harvey Weinstein met in Manhattan this week to discuss Rounders 2. The original screenwriters of Rounders, Brian Koppelman and David Levien were at the meeting, as well. The Atlantic Wire has also reported that a source says Edward Norton will be joining the sequel.
We've pretty much told you everything the article said, but you can read it for yourself at TheAtlanticWire.com.
Australia Looking for Legalized Online Poker
Four of Australia's biggest online gaming sites have backed proposed measures that would stamp out match-fixing. Betfair chief executive Andrew Twaits is not only calling for that legislation, but is also asking for tighter controls on online poker, as well.
"While it is pleasing to see both the federal and state governments taking the integrity of betting in sports seriously and on a united front, the present legislation is clearly not working when it comes to online poker," Twaits said.
"Online sports betting in this country turns over $300 million a year, is highly regulated and we pay our taxes, while operators of online poker sites are not, many of which are controlled and run offshore.
"That's the real challenge facing not just the federal and state governments of this country, but governments across the globe."
TheAustralian.com.au has more.
Get Pretty for that Final Table
Are you in Las Vegas for the duration of the 2011 World Series of Poker? You're going to want to look nice when you make that final table. Sarah Grant gives you a look at one of her favorite salons in Las Vegas.
Follow us on Twitter for up-the-minute news.