The Nightly Turbo: Nevada Assembly OKs Online Poker Bill, SCOOP Update, and More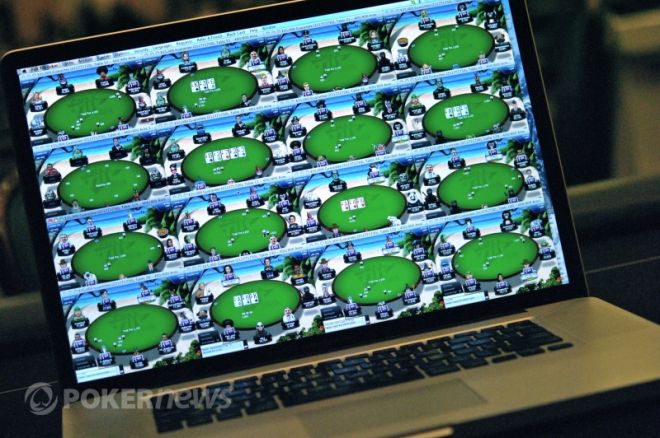 With doomsday coming on Saturday, we debated taking Friday off, but figured we'd close out the week - whether we'll be here on Monday or not. The Nevada Assembly has OK'd an online poker bill, so we'll give you the details on that, bring you a SCOOP update, and more.
In Case You Missed It
The $100,000 World Poker Tour Super High Roller continued on Thursday with 17 players returning to their stacks to play for the $1.1 million first-place prize. While we'd like to surprise you with the name of who made it to heads-up play, you probably already know.
The high-stakes online poker action has heated back up again and Gus Hansen has been ousted from the top spot of the year-to-date winners leaderboard. Want to know who's on top? Check out the Online Railbird Report.
Want to get in the mind of European Poker Tour Berlin winner Ben Wilinofsky? You can in our latest strategy article.
Ivey's Room inside Aria is hosting its 2nd Annual Ivey Invitational to celebrate its one-year anniversary. With Phil Ivey noticeably absent as of late, the question we want an answer to is whether he will be at the Invitational.
The Poker Players Alliance has organized a fly-in for Tuesday May 23 in Washington D.C. Check out the details for the fly-in and PPA executive director John Pappas' comments on the changes of the PPA board of directors.
Online Poker Bill OK'd
On Thursday, the Nevada Assembly OK'd an Internet gambling bill. The bill calls for the state to develop a licensing process for online poker businesses. The bill would only take effect if the federal government legalizes online gambling.
"It highlights that there's a need," said Assemblyman William Horne, D-Las Vegas. Horne's committee sponsors the bill. "Where there's a void of regulation, there's corruption."
The bill that was OK'd was a stripped-down version of the one initially introduced. As is, it calls for the Nevada Gaming Commission to develop regulations, along with a way for online gambling businesses to become licensed by January 2012. It also says that online sites would need to partner with an "existing non-restricted gambling license holder or an affiliate that has been in business for at least five years."

You can read more about Nevada's step forward in gambling legislation on Forbes.com.
SCOOP Update
The 2011 PokerStars Spring Championship of Online Poker is just days away from its Main Event. While you're working on your strategies to navigate that field, why don't you take a look at the results from the previous three events - Events #28, #29, and #30.
Event #28 was a two-day no-limit hold'em event with big antes and rebuys. The $11 Low installment attracted 9,719 players. Those players accumulated a total of 11,512 rebuys and 6,436 add-ons, smashing the guarantee to create a prize pool of $276,670. Top honors went to "H.FresnO" of Spain. He took home $38,739 for besting the monster field. In the $109 buy-in Medium variant, 1,342 players took their seats with the dream of a SCOOP victory. In the end, it was "OMGitshunt" who walked away with the $66,606 first-place prize. With the initial buy-ins of $1,050 per player, the 229 rebuys, and 188 add-ons, Event #28 High created a $624,000 prize pool. Taking home the lion's share of it was "Banderivets," who added $134,160 to his bankroll.
The 8-Game Event #29 had buy-ins of $33, $320, and $3,150 for its Low, Medium, and High variants respectively. The Low attracted 2,100 players creating a $63,000 prize pool. When play was four-handed, a deal was made based on chip counts. In the end, "raddis89" took home the title, SCOOP watch, and $7,352 first-place prize. In the Medium installment of this event, 340 players gathered on the virtual felt. "Eleint" was the victor, pocketing $20,910. Event #29 High had 63 entrants, creating a prize pool of $189,900. "Stavros" from the United Kingdom was the player at the top of the heap when all was said and done, winning $56,700.
Event #30, a pot-limit Omaha hi/lo affair, attracted 6,257 players to its Low installment. The prize pool doubled its guarantee and 900 players made the money. At the final table, a four-way deal was made, leaving $1,054 for the eventual winner. As it so happens, "freakz2" in third place took home the biggest chunk of the prize pool - $8,500. "Galia32" finished in the top spot, adding $6,409 to his bankroll, and a SCOOP watch to his arm. The $109 Medium event saw 1,326 players buy in and generate a prize pool of $132, 600. "Phatlat" finished above the rest of the pack, and took home $22,542 in the process. Event #30 High is a two-day event, so we won't have those results for you until Saturday.
If you want more detailed action from any of these events, you're going to have to check out the PokerStars Blog.
BOOM
Last October we told you about the BOOM Documentary. A feature film that Jay Rosenkrantz and Taylor Caby had joined forces to create. The trailer has been released and in it, a number of well-known pros discuss the online poker boom. The end of the trailer documents a day that every online poker player will remember forever.
For more on the BOOM Documentary, check out its Facebook page.
Discussing the Online Poker Crackdown
A few days ago, Felix Salmon posted his thoughts on why the online poker crackdown makes sense. On Thursday, Brian McGraw addressed Salmon's thoughts in a post on OpenMarket.org.
In this article, McGraw offers his viewpoints on why he feels Salmon is wrong and why online poker should be legalized. "The argument in support of online gambling (aside from the whole we live in a free society thing, which he casually tosses aside) is that its an activity that a large number of Americans clearly want to participate in. Gambling is a form of entertainment. I haven't heard of many moviegoers who consistently turn a profit after a night at the cinema, yet we seem to still allow Americans to watch movies (these days you can even watch them online, which is again, something you lose money doing)," he wrote.
We could bring you quotes from this piece, but you won't get the full effect until you read it, so head on over to OpenMarket.org for more.
The Latest from SrslySirius
And to end on a fun note, SrslySirius teamed up with QuadJacks to bring us all a new video and song. This time, it's to the tune of Billy Joel's We Didn't Start the Fire. It's called We Didn't Get You Fired. Enjoy.
Be sure to follow us on Twitter for up-to-the-minute news.