Five Thoughts: Online Poker and the Super Committee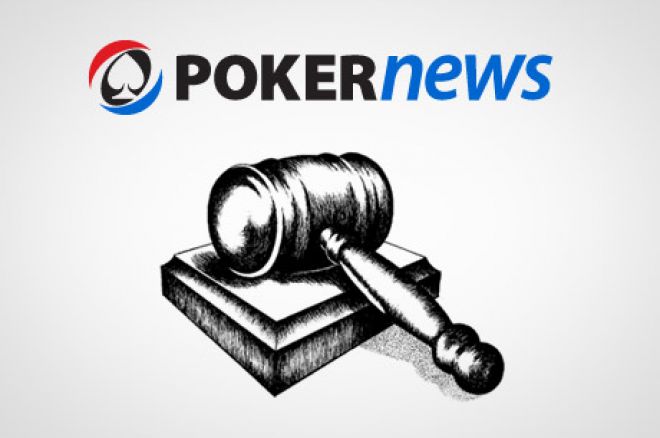 In early August, President Barack Obama signed the Budget Control Act of 2011 into law, creating a Congressional super committee whose task is to raise $1.5 trillion. The committee comprises 12 members – six democrats and six republicans – and has the unprecedented power to write a bill that neither the House of Representatives nor the Senate can amend or filibuster – they can only vote. Senate Majority Leader Harry Reid and the Poker Players Alliance are very confident that this will lead to legalization in the United States. The formation of the super committee got us to thinking.
1. Let's goooooooooooooooooo!
Like most poker aficionados, I was very excited to hear that online poker was going to be in the conversation once the super committee begins to meet. This is a perfect scenario for online poker because neither the Republicans nor the Democrats have the right solution to the problem because neither economic theory (Keynesian nor laissez-faire) is stimulating growth. Neither side has fully backed the idea of online poker, even though it offers something that is extremely rare – guaranteed revenue without the need to spend or raise taxes.
It's a shame that it takes an economic crisis for online poker to make it to the table here in the states, but we'll take it. After what happened on Black Friday, any step toward legalization is a good one. American players who were forced to leave the country if they wanted to keep their profession now have a reason to hope again. There are a lot of obstacles in the way, so patience will be a must.
2. Poker will be lumped in with "online gaming"
When Rep. Barney Frank (D) began the fight for legalizing online poker, he often lumped it with the rest of online gaming. To him, there is no discernible difference between playing poker and playing craps, because, as a libertarian, he believes you should be able to do (nearly) whatever you want in the comfort of your own home. The PPA and other supporters of online poker did not want to be attached to online gaming, though, because there has been so much research done that shows the negative effects of playing table games. This research is not applicable to online poker, nor is poker a game where the players are competing (with a clearly defined disadvantage) against the house.
While the rake and taxes from online poker could procure billions of dollars for the United States, table games make more money at a faster pace. This will sound enticing to the committee, and I'm afraid that if online poker makes it to the table, so too will its ugly twin brother online gaming. It's unfair to think that a skill game like poker could get lumped in with roulette, black jack and slot machines, but to the untrained eye they are all "gambling." This would really hurt online poker's chances of becoming legal, so hopefully the two will remain separated during debates.
3. Jon Kyl has the power
As Senate Minority Whip (the second-highest position in the republican senate), Sen. Jon Kyl (R) has a lot of power within his party. As a member of the super committee, he will be able to protect his party and extend his leadership. Kyl was one of the biggest supporters of the Unlawful Internet Gambling Enforcement Act of 2006, which of course led to Black Friday and the absence of online poker altogether. Kyl surprised everyone this spring however, when he announce via his website that he would be willing to consider poker-only legislation.
Again, the separation of poker and gambling is paramount. Kyl has the ability to change how the Republican side of the committee will vote because of how powerful he is. If Kyl is willing to compromise on a poker-only bill, then the prospects of online poker are very, very high. If Kyl is being untruthful, which wouldn't be the first time a politician said one thing and did the opposite, then online poker will remain at a standstill. Kyl has the power, and will hopefully stay true to his words.
4. A house divided cannot grind
Democrats, as a whole, are more likely to accept that online poker is a viable solution to the debt crisis, whereas Republicans, as a whole, are more likely to vote against it. Even if deep down Kyl is in favor of a bill that is poker-only, that doesn't mean he (or any other member of the super committee) will cross the party line. The bipartisan dichotomy of American politics has never been more apparent, and neither side is willing to budge.
It took forever for Congress to agree upon the debt bill, and the legislation is still lacking proper compromise. Ironically, Congress took its annual recess after the bill went through (they deserved a vacation after that hard work) and the next session will begin Sept. 5 with the new super committee. If the bipartisan struggles continue, however, it's going to be a super staring contest to see who budges first.
5. We must remain patient
Nearly a year ago, there were rumblings about an online poker bill supported by Harry Reid. The news sent the entire industry into a frenzy – until we discovered that the bill wouldn't even make it to the floor. The legislative process is long and arduous. Even if the super committee blesses us with an online poker bill, it still has to receive a majority of the votes in both the House and the Senate. The margin for error is minimal at best.
The super committee has its unprecedented power for 10 years, which is a very long time. Within that time frame online poker will be legalized – we just have to be patient. In the mean time, contact your representative and your state senators, and make some noise. With an election year around the corner, now is the time to bring online poker to forefront of the conversation and undo the mistakes that the American government made this past April.