The Nightly Turbo: South Point to Offer Online Poker, Team PokerStars Online, and More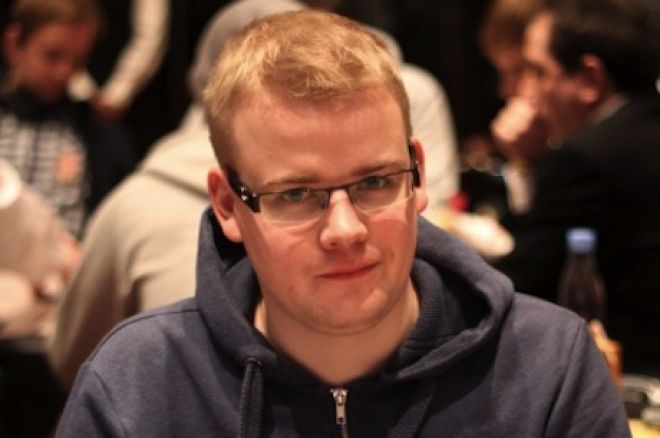 If you've made your way here, you were in search of the top poker news stories of the day. And what do you know, you found them! Reports are surfacing about a Las Vegas casino opening an online poker site. We'll give you the skinny on that, tell you who is the newest member of Team PokerStars Online, and more.
In Case You Missed It
Last week, Congress returned to session after a month off. During the recess, members of the Poker Players Alliance reached out to its representatives to discuss online poker legislation.
Joel Adam "2FLY2TILT" Gordon is having a pretty good WCOOP. On Day 9 of the PokerStars World Championship of Online Poker, Gordon final-tabled yet another event, bringing his total final tables throughout the series to three.
In this week's edition of Five Thoughts, Rich Ryan took a look back at his 2011 predictions. He pretty much failed miserably, except for his thoughts on Michael "Timex" McDonald.
With two regular season Epic Poker League Main Events in the books, and two left, you're probably wondering who has positioned himself for a run at the $1 million freeroll at the end of the year.Here's a look at the EPL's top 27 money earners through the first two events.
Before you know it, November will be here and you'll be railing the PokerNews Live Reporting page trying to figure out which 2011 November Niner outlasted the rest. Leading up to November, we'll be talking to the members of the 2011 November Nine to find out how they're preparing and what's on their schedules — up first is Sam Holden.
South Point Going Online
According to GamingToday.com, South Point Casino owner Michael Gaughan is launching an online poker site in the "next couple of weeks." The site will be a free-play poker site on the ZEN Entertainment network.
"This is an experiment for me," Gaughan told GamingToday. "I'm just getting my feet wet but I expect that down the line I am going to be applying for an intrastate license."
Las Vegas-based ZEN Entertainment has also partnered with Jamie Gold for his new online poker site, the UFC's online poker site. If you recall, the UFC is owned by Lorenzo and Frank Fertitta, who also own Station Casinos. See the connection?
Will these free-for-play online poker sites be popping up more frequently? With land-based casinos attached to them? Only time will tell.
Read more at GamingToday.com.
Sporting the Red Spade
Even though the Team PokerStars Pro roster may be getting lighter, the Team PokerStars Online roster just added a heavy hitter. Mickey "mement_mori" Petersen is the newest member of Team PokerStars Online.
Petersen, much like David Williams and Justin Bonomo, got into poker after playing Magic: The Gathering. Can someone get us one of those decks? Maybe we'll get better at poker if we start playing MTG.
"I see signing with world's biggest online site as the next logical step in my career and hopefully I'll be able to build on my resume live as well as online and promote both PokerStars and the game in a positive light," said Petersen.
It didn't take long to add to his resume. The newly minted member of Team PokerStars Online final tabled WCOOP Event #24 on Monday night, and finished in third place, good for $10,868.25.
The PokerStars Blog has more.
Saab Gets Booked
In January, we told you that David Saab was busted in Australia for attempting to import 21 kilograms (~46 pounds) of cocaine. Saab, along with Francis Hughes and Robert Reemus tried to smuggle the cocaine in a shipment of steel machine parts that were boated in from Vancouver.
On Tuesday, it was reported that the three men were given a combined 30-year jail sentence after pleading guilty. Reemus and Hughes were given eight-year jail sentences with a minimum of five years. Judge Liz Gaynor sentenced Saab to a 10-year minimum sentence and pointed him out as the "chief organizer of the operation," noting that he stood to gain $110,000 for the shipment.
According to the Herald Sun, Gaynor told Saab "the 'illusory world you have constructed for yourself' had been shattered by his arrest, as had his 'delusions of wealth.'"
Find out more about the sentencing at HeraldSun.com.au.
Partouche Poker Tour Day 1b
Day 1b of the Partouche Poker Tour kicked off on Tuesday with 333 players. Combined with the 244 from Day 1a, the total field topped out at 577, meaning 63 players will be paid out with first place pocketing €1 million.
Joe Cassidy, Arnaud Mattern, Vanessa Selbst, Alex Kravchenko, Ludovic Lacay, and Max Lykov all made it through Day 1a and will be playing on Wednesday's Day 2.
As for Day 1b notables, the field was stacked. Phil Hellmuth, Jason Mercier, Chino Rheem, Phil Collins, Joseph Cheong, Leo Margets, Jennifer Tilly, David Williams, Freddy Deeb, Phil Laak, Michael Mizrachi, Antonio Esfandiari, and Michael Tureniec were all in the field.
We would like to bring you more updates from the event, but we took Spanish in high school and struggled to bring you the above. (Luckily, the names were easily identifiable.)
We'll leave you with this interview with David Williams.
If you want to check out the updates, you can do so at PartouchePokerTour.com.
Follow us on Twitter for up-to-the-minute news.