Off the Felt with Brent Hanks
Danielle Barille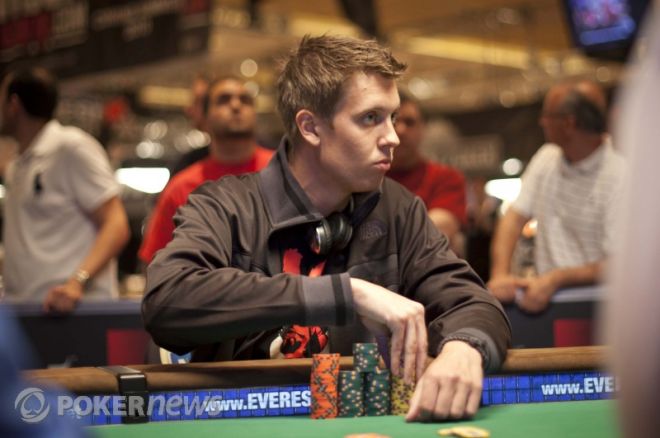 Off the Felt is interviewing your favorite people in the poker industry to find out more about their lives — you've got it — off the felt. We recently sat down with Brent Hanks to talk poker, his ideal boy band, and little Saved by the Bell.
How did you start playing poker?
I started playing poker with my dad in little home games in western New York. They were hi-low mixed games. I think the buy–ins were like $100 to $200 and so I started with those, and I was a pretty big fish, but luckily everyone was. They were all terrible, so I figured out how to be good enough to beat them and then the no-limit boom came around and I hopped on that.
What's next on your poker calendar?
Next on the poker schedule will probably be the Venetian Deepstack series. The Main Event is the $2,500 and I'll play all of the small ones as well.
Favorite poker room in Vegas?
I love the Venetian because I like the smell. I don't really like the Bellagio. Everyone always says the Bellagio, but I don't really like it there, sorry.
Where is your favorite place or tournament to play outside of Vegas?
Well, it used to be the Atlantis for the PokerStars Caribbean Adventure, but we all know we can't do that anymore.
What do you like better — college football on Saturdays or the NFL on Sundays?
Ah that's so tough. I'm always torn. I think it's a seasonal thing. This year I'm going to go with the NFL on Sunday, only because the Bills are on fire and I'm a big Bills fan. It's made the NFL that much more enjoyable.
Do you have any superstitions at the table?
No, I don't have any.
Any hidden talents?
Oh I have a lot of hidden talents, but they're hidden so you wouldn't see them.
We heard you were a very good singer. Who would you want to sing a duet with?
I am not a really good singer. I would want to sing a duet with Brian Lamanna.
What's your favorite Phil Collins song?
In the Air Tonight, without a doubt.
If you have to put together a boy band using only poker players who would you pick and what would the group be called?

Dan O'Brien, Allen Bari, Chad Batista,and — who else is really short? I would call them My Little Trolls.
Most ridiculous prop bet you've ever participated in?
Oh. Never really had too much of a ridiculous prop bet. I did a no-smoking bet, but that was a really healthy one. I ended up winning it, but I won it in a manner that Matt Berkey believed I didn't win it and he thought he won it so nobody got paid at the end of the prop bet. At least I didn't smoke.
Saved by the Bell or Boy Meets World?
Saved by the Bell.
Follow PokerNews on Twitter for up-to-the-minute news.