PartyPoker Weekly: Tony G talks PokerFest, Win WPT Seats, and More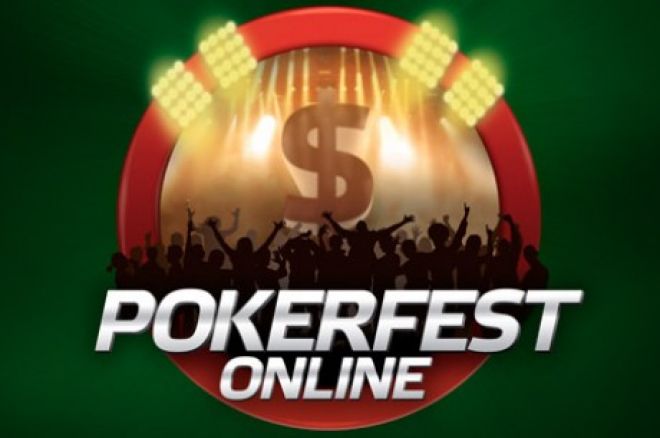 This week in the PartyPoker Weekly, we'll tell you how to win your way to the World Poker Tour, the inaugural PokerFest, why Tony G regards Party Poker as the "softest poker room," and more!
Easy Money at the PokerFest
The PartyPoker PokerFest is just beginning its third and final week and is already proving to be one of the most successful online tournament series in history.
Thousands of players have hit the PartyPoker felts over the last two weeks to see over $1 million already awarded to players, and according to Tony G it's easy money as the "fish" pile into the PokerFest fields.
"It all harks back to those famed days at Party in my eyes — all those weak players and guaranteed money making opportunities," Tony G said on his blog
Around half of the 47 championship events on offer at the PokerFest have already been played, but there is still plenty of time for glory as the tournaments continue through Nov. 6.
The majority of the $3 million guaranteed prize pool has yet to be given away. The $215 PokerFest Main Event featuring a $1 million guarantee is set to be the climactic end to the PokerFest and players can start qualifying for that event, right now, from as little as $1.
Players would be crazy not to take part in the PokerFest because of the huge guarantees, at what Tony G considers, "the softest poker room out there."
PartyPoker Pokerfest 2011

$3,000,000 guaranteed prize pool
A total of 47 events
When: Oct. 23 through Nov. 6
$1,000,000 guaranteed Main Event on Nov. 6
Qualify for as little as $1 from now
See Tony G's Blog to hear about the PokerFest events he is itching to play, along with his opinions on the level of play at the PokerFest
Don't Miss out on World Poker Tour Seats
It's too late to win your way into World Poker Tour Amneville, which kicks off on Nov. 1, but it's not too late to win your way into WPT Bohemia or WPT Prague, so make sure you don't miss out.
Taking place in the Czech Republic, WPT Bohemia is one of the newest stops on the World Poker Tour and is exciting players around the world. The beautiful location and affordable $2,150 buy-in are sure to attract players of all bankrolls and make for an enjoyable poker experience. The event is scheduled to begin on Nov. 18 and Party Poker is the best place to win a $3,000 tournament package, which includes Main Event buy-in, hotels and $400 in spending money.
As the latest addition to the World Poker Tour, WPT Prague is shaping up to be one of the most popular tournaments of the year. The event will be hosted at the Corinthia Casino in Prague and the big $5,000 event is sure to create a gigantic prize pool. WPT Prague kicks off on Dec. 1 and a generous $7,500 tournament package is up for grabs at Party Poker right now.
Get a Free $50 Bankroll
If you want to get your bankroll started so you can win your way into the WPT or play a couple of PokerFest events, look no further than the best no deposit bonus in online poker, thanks to PokerNews.
To receive your free bankroll, all you have to do is sign up for a PartyPoker account through PokerNews and you will get an immediate free credit of $25. To complete the process and receive a full $50 bankroll, players will simply need to earn 200 PartyPoints, whereby an additional $25 will be credited to their accounts.
Wait to receive your first free $25 before doing anything else.
Earn 200 Points to redeem the extra $25.
Make sure you head over to our Free $50 No Deposit Page and use the bonus code "PN50Free" as outlined in the walkthrough guide and get on your way to receiving a free $50 bankroll!
If you experience any problems with this or any of our promotions, please contact our Ticketed Promo Support System.