The Nightly Turbo: Durrrr's Latest Blog, World Poker Tour Set to Begin in Florida, and More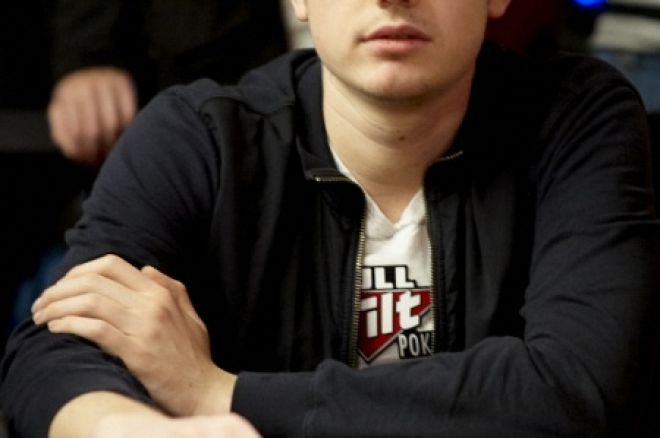 We know you're just as curious as we are to find out when and how both "durrrr" Challenges will end. Thankfully, Tom Dwan decided to write a blog and give us all the scoop. As soon as the laws in Florida regarding poker buy-ins changed, the World Poker Tour jumped at setting up stops there. The first one is scheduled to begin soon, and we'll give you all the information. We also have a little treat for you from Tony G.
In Case You Missed It
Tuesday night, after three days of poker, the Biloxi stop of the 2010-2011 World Series of Poker Circuit came to an end. The final table was heads-up after 90 minutes of play, and to find out who won, you'll have to read the WSOP-C recap.
Kristy Arnett sat down with Andrew Robl recently to discuss poker strategy. He analyzed the (now famous) hand he played against Daniel Negreanu during the PokerStars.net Big Game.
We have a$750 AND a $1,000 freeroll running simultaneously on Lock Poker this Sunday. The best thing about them is they are sign up only so you don't even have to deposit to play in them, just download Lock Poker via our links and you are in.
With the recent changes to Congress as a result of the midterm elections, the Poker Players Alliance is focusing its efforts on the states. Read Poker Players Alliance Strengthening at State Level to find out more.
For months we've been reminding you to watch ESPN's coverage of the2010 World Series of Poker, but it's time for us to take a break from that. The final episode aired last night, and if you missed it, you missed plenty of action. Good thing we recapped it for you.
The Latest from Durrrr
Just over two months since his last blog, Tom "durrrr" Dwan decided to give us a sneak peek into what's been going on in his life. In his latest blog post, "PAD, Europe, Challenges, and Prolly Some Other Stuff," he talks about having filmed two sit-n-goes for Poker After Dark and having two cash games left to film for the show, "one of which should be extra sweet." He also talks about traveling in Europe and the two "durrrr" Challenges that are running he's involved in.
"...In the next few days/weeks I should be putting in a ton of hands with jungleman. With regards to the Patrik challenge, I want to clear up the thought that he's stalling or doesn't want to pay if he loses or something like that. Patrik and I talk a lot and he's definitely done nothing wrong by me in the slightest. I don't know if we'll be finishing soon but hopefully we will, and sorry to the people watching that challenge that its gone on for so long."
So for those of you like us, who are wondering when it will end, your guess is as good as ours. The one thing we can be sure of is that both Challenges will end — eventually.
Find out more about his trip to Europe and what he says his main regret of the last few weeks was in his blog.
Hard Rock Fall Poker Open
The World Poker Tour is headed to Florida to host the Hard Rock Fall Poker Open at the Seminole Hard Rock Hotel and Casino in Hollywood, Fla. Seven events are on the docket, complete with a $4,750 buy-in Main Event with a guaranteed prize pool of $500,000.
It all begins on November 12 with a $500 buy-in no-limit hold'em deep-stack event with a $75,000 guaranteed prize pool. The event has two starting days. Players who are eliminated on Day 1a will be allowed to re-enter on Day 1b. With over $700,000 in guaranteed prize pools throughout the Fall Poker Open, you might need to book your flight to Florida.
Check out the entire schedule at SeminoldHardRockHollywood.com.
New Jersey Looks Closer at Online Poker
A bill is being reviewed in New Jersey that could legalize online poker in the state. According to supporters of the bill, at least a half-million New Jersey residents already play online poker. If the bill passes, New Jersey would be the first state in the nation to legalize online poker, among other classic casino games.
The bill, sponsored by Senator Ray Lesniak, would allow residents to play online within the states borders and would net the state 20 percent of the annual gross gaming revenues. William Pascrell III, a lobbyist for the bill says about 4,000 to 5,000 jobs would be created by legalizing online gaming. He also says that three issues the state is facing — the recession, the struggling horse racing industry, and struggling Atlantic City casinos — could benefit from legalizing online gaming.
"New Jersey could become a global mecca for Internet gaming," he said.
Read more at NorthJersey.com.
Tony G-ify Your PartyPoker Tables
We bet you were sitting there one day while you were playing on PartyPoker and thought, "Man! I wish I could play with Tony G at the table!" Well, in case you can't hop on the game he's playing, you can always download the new themes, and he'll always be there, giving you a scowl and a disapproving thumbs down. Not only that, but if you want The G to yell out one of his famous sayings, you can set those up if you want to. What's better than getting aces and having Tony say, "C'mon Russian Get Out!"
Check out the PartyPoker Blog to find out how to get Tony G'd.
Poker Hall of Fame: Harrington and Seidel
Kristy Arnett caught up with Erik Seidel at the Poker Hall of Fame induction ceremony to get his thoughts on being inducted and the age requirement debate.
Like us on Facebook, and follow us on Twitter for up-to-the-minute news.