The Weekly Turbo: Class Action FTP Lawsuit, PartyPoker Eyes Return to U.S., and More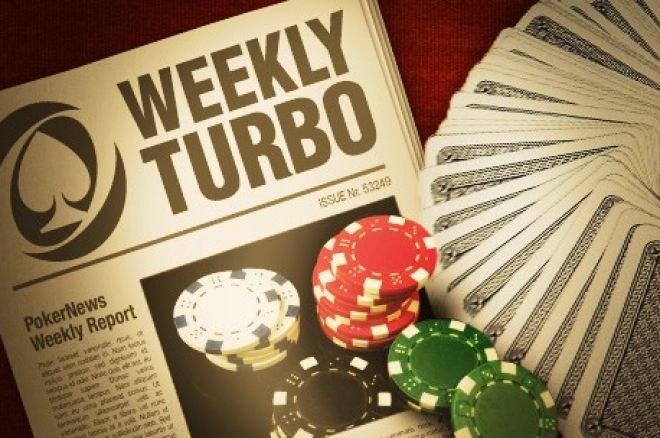 We're trying to get you caught up on the week's top poker news stories. In this edition of the Weekly Turbo, you'll get a look at the latest class action suit against Full Tilt Poker, PartyPoker's plan to reenter the U.S. market, and more.
Full Tilt Poker Faces Another Class Action Lawsuit
Two poker players with a history of legal battles with Full Tilt Poker are taking a second crack at the controversial online poker site. The L.A. Times reported Thursday that Lary Kennedy and Greg Omotoy have filed class-action complaint seeking $900 million in damages against Full Tilt, accusing the site of fraud, unjust enrichment, and "a pattern of racketeering," among other charges.
Several defendants tied to Full Tilt Poker have been named in the complaint, including Full Tilt board members Ray Bitar, Howard Lederer and Chris Ferguson, as well as former Team Full Tilt members Phil Ivey and Gus Hansen.
This marks another in a growing list of class action lawsuits against Full Tilt Poker since Black Friday, but the most recent complaint is requesting more compensation because it alleges that Full Tilt "misappropriated funds from player accounts and fed it to the defendants."
Kennedy and Omotoy had more than $80,000 confiscated from their Full Tilt accounts in 2009 after they were accused of using bot software, which violated the site's Terms and Service. The two players then filed a lawsuit against Full Tilt in the Superior Court of California on Oct. 6, 2009, but the case was dismissed by a Central California District Court in April 2010.
Read more about the complaint at the L.A. Times website.
PartyPoker Eyes Return To U.S. Market
Before the introduction of the Unlawful Internet Gambling Enforcement Act, PartyPoker was the top dog in the world of online poker. It boasted more than 40 percent of the worldwide online poker revenue in 2005, according to its operator, PartyGaming, and was still growing by the day.
Things changed in 2006 as PartyPoker struck a $105 million deal with the Department of Justice and withdrew from the U.S. market. The company was forced to sit idly on the sidelines and wait patiently for the day it could return to the States.
That day could be rapidly approaching, according to bwin.party co-CEO Jim Ryan.
In a recent interview with Forbes, Ryan revealed that he's spent three of the past five weeks traveling across the U.S. showcasing his newly-merged company to potential investors. One of Ryan's biggest selling points is a chart that shows the top three online poker sites — PokerStars, Full Tilt Poker and UB/Absolute Poker — crossed out in red symbolizing their exit from the U.S. market following Black Friday.
With that, Ryan believes the online poker brand that has the most consumer awareness in the States is his brand, PartyPoker. And while he acknowledged that there's no guarantee that online poker will be regulated in the U.S., Ryan believes it is important to prepare for any future possibilities.
"My focus is on the U.S.," Ryan told Forbes. "Even though there is no guarantee that online gaming will ever be regulated in the U.S."
Read the full story at Forbes.com.
Brandon Adams on Full Tilt Poker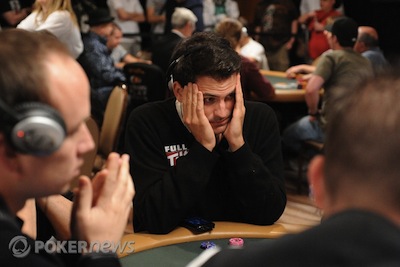 Former Full Tilt Poker Red Pro Brandon Adams was one of the first to defend his former employer during the aftershock of Black Friday. A day after the three major poker rooms were shut down by the U.S. Department of Justice, Adams wrote via Twitter that Full Tilt Poker "is run by much more honorable people than PokerStars. So your money is much more likely to be safe there."
Oops.
Adams has since been vilified for his comments by a large portion of the poker community. But he's admitted his mistakes, and even addressed the situation Thursday in a TwoPlusTwo thread called "FTP pro Brandon Adams trolls PokerStars."
"I have no guilt in the Full Tilt situation," Adams wrote. "I made some dumb comments about PokerStars after wine on Black Friday; that is the extent of my misdeeds. I have always spoken my mind in poker. I've written and spoken about controversial stuff everywhere for six years — on podcasts, in interviews, in these forums, and in private conversations. Some of the stuff I say will, inevitably, be proven terribly wrong."
"I never had anything close to an ownership interest in FT. My deal was only marginally better than a standard FT deal of $35 an hour plus rakeback. The fact that FT couldn't cover deposits came as a complete shock to me. I never knew about any shortfall."
"In the recent DOJ material, they note that the total amount paid to FT owners was around $400 million. If I had attempted to estimate that number in, say, March 2011, I would have come with a number that was in that range, but somewhat smaller, perhaps $200-250 million. The really shocking thing about the recent FT material is this: it implies that Full Tilt made little more than $100 million over the life of the company, despite raking about $3 million a day over a significant length of time. At the time of Black Friday, they had -$300 million in book value, and owner payouts of $400 million. You think I would have been associated with the company if I knew that they had negative book value for even a single minute? I wouldn't have."
The TwoPlusTwo thread is filled with a lot of nonsensical clutter, but Adams makes his appearance on Page 22 if you'd like to have a look.
Congress to Hold Hearing on Online Poker
On Tuesday, Oct. 25, 2011, the U.S. House of Representatives' Subcommittee for Commerce, Manufacturing, and Trade will hold a hearing on Internet gaming. Among the topics of discussion will be the merits of Congressman Joe Barton's (R-TX) Online Poker Act of 2011 (HR 2366). Barton is one of the members of the subcommittee.
The Poker Players Alliance is encouraging the poker community to reach out to the subcommittee requesting that the members support online poker at the hearing. The organization also sent an email to its members on Tuesday with a brief statement about its game plan leading up to the Oct. 25 hearing: "The PPA and its lobbying team will continue to meet with members of the subcommittee and their staffs leading up to next week's hearing. We will be asking PPA members whose U.S. Representative is a member of this committee to contact their member directly before the hearing."
Read more about the hearing at PokerNews.
The Donald Eyes Online Gambling Venture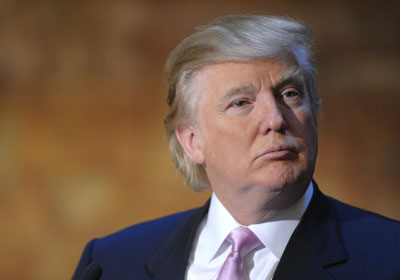 Donald Trump is everywhere. The famed real-estate magnate and host of the hit television show The Apprentice has stamped his name on a wide array of products, including a clothing line, vodka, bottled water, and even a fragrance. His next avenue? Online poker.
According to Bloomberg, Trump and New York hedge-fund manager Marc Lasry plan to form an Internet gaming company if online gambling is legalized in the U.S. The company would be formed through Lasry's Avenue Capital Group and casino operator Trump Entertainment Resorts Inc., and the framework for the concept is expected to be in place as soon as legislation for the activity is passed.
The news came via a regulatory filing with the Securities and Exchange Commission. Trump Entertainment Resorts would own 10 percent of the new venture.
"It's just a matter of time," Ivanka Trump told Bloomberg. "It would be a tremendous source of taxable revenue for states or the federal government and an enormous generator of jobs."
Get more on the story at Bloomberg.
*Photo courtesy of Forbes
Protests at William Hill
A protest by nearly 200 staffers at gambling giant William Hill Online this week has prompted the company's top two executives to fly to Tel Aviv to restore order. William Hill CEO Ralph Topping was set to meet with Playtech CEO Mor Weizer on Friday to discuss measures to end the walkout, which was spurred by rumors that the company was relocating its support center to the U.K. or Gibraltar. The William Hill Online joint-venture is 71 percent owned by William Hill and 29 percent owned by Playtech.
The Telegraph reports that the protests in Tel Aviv also triggered a work stoppage at William Hill's office in Bulgaria, and neither office was back to functionally normally as of Friday. The protests then spread into business in Manila where staff is employed by Playtech.
The cause of the revolt is being linked to the resignation of chief marketing officer Eyal Sanoff, who quit on Sept. 27. Sanoff reportedly resigned after being told to provide access to the day-to-day operations in Tel Aviv. He refused to comply with the orders and then left the company after being handed a deadline.
Get more on the story at The Telegraph.
Tony G. Cashes In
On Monday, we told you that Tony G had placed a $20,000 bet (at 5-to-1 odds) on himself to cash in the World Series of Poker Europe Main Event. On Tuesday, with the elimination of bubble boy Barry Greenstein, Tony G secured his place in the money, and delivered a message to Matchbook.com sponsored pro and defending WSOPE Main Event champ James Bord.
With his $100,000 payday (plus another €37,000 for finishing 24th in the Main Event), Tony G. had a nice little trip to Cannes this year.
Read more about Tony G's prop bet in the press release.
Are you following PokerNews on Twitter? Like us on Facebook while you're at it, and sign up for the newsletter. You know you want to.