The Nightly Turbo: Racener Makes Inside Deal Appearance, Rush Poker Mobile, and More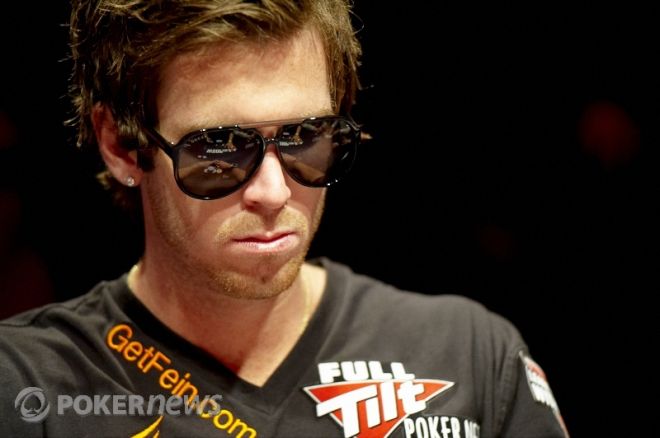 There's plenty of poker news to tell you about today, so it's a good thing you came here to read it all. What are we going to tell you about tonight? Well, November Niner John Racener made an appearance on this week's ESPN Inside Deal, Rush Poker is going mobile, and more. Enjoy!
In Case You Missed It
We caught up with poker pro Josh Brikis recently. He talked with us about poker, being a live grinder, and who he would switch shoes with for a day. Find out what he said in the Online Poker Spotlight.
The World Series of Poker Circuit is two stops in to its 2010-2011 schedule. It's been revamped and the numbers are up. The World Series of Poker Circuit is Back has more.
The Washington State Supreme Court recently upheld a 2006 law banning online poker. The Poker Players Alliance is focusing on repealing the law.
Day 2 of the second stop on the 2010-2011 World Series of Poker Circuit saw the field shrink from 64 to the final table of nine. When the final table was set, Charles "Woody" Moore was the one with the chip lead. Read the recap for more.
The PokerStars.net Million Dollar Challenge was back this weekend. If you missed it, you missed Sara Jean Underwood and Brooke Burke. Shame on you.
Inside Deal: John Racener
John Racener flew north from Tampa to Bristol to hang out with the ESPN Inside Deal crew. They discussed this week's coverage of the WSOP on ESPN, which focuses on Day 7. (That was your PSA to remember to watch tonight at 9:30 p.m. EDT.) They discussed how he got started playing poker, the support from his friends and family, how he's prepping for November, and more.
Rush Poker Mobile
Not all of us can be Full Tilt Poker Black Card members, meaning that not all of us will be able to take part in the beta launch of Rush Poker Mobile. But we can live vicariously through those lucky ones who will be sitting on the subway playing Rush Poker, or sitting at the poker table while waiting for their turn (cause we all know how slow live games can be), and wherever else they decide to play - that is until it's made public.
This isn't for the iPhone though, it's only available on mobile devices running Android 2.2, but we figure if you're a Black Card member, you probably have enough spare change laying around to purchase an Android phone.
Read the thread about Rush Poker Mobile on TwoPlusTwo.
Watch it Tonight
Because we can't be sure that it sunk in, and we know watching videos is sometimes more fun than reading, this is your second reminder to watch ESPN's coverage of the 2010 World Series of Poker tonight at 9:30 p.m. EDT.
"Hold on to your seats, because the real run for the championship begins now," Lon Mceachern says in the promo - because the past six days were just a warm up.
PokerStars in Belgium
PokerStars and Circus Groupe have announced a partnership that will make it possible for both companies to offer online poker in Belgium. This partnership will comply with Belgian laws on online gaming.
"PokerStars and the Circus Groupe are logical partners. Namur Casino has the largest live poker events offering in Belgium. PokerStars.com is the world's largest poker site and the largest in Belgium as well. In addition, PokerStars organises the largest live poker series, the European Poker Tour (EPT). This is also in line with our global strategy to obtain online poker licensing wherever it is available," Sander Siezen, PokerStars Benelux marketing manager said.
Want to play on the world's largest poker site? Sign up for an account today and take advantage of the exclusive freerolls to PokerNews members.
World of Jenks
We told you about the new documentary on MTV called World of Jenks a few months ago. If you don't remember, it's a show that follows the lives of different people to bring you a sneak peek at how they live. The show's director, Andrew Jenks, has followed a homeless teen, a rapper, an MMA fighter, an NFL cheerleader, and in the most recent episode, poker player Nick Schulman.
Miss it? Here it is.
Follow us on Twitter for up-to-the-minute news and be sure to add us on Facebook.