Titan Poker's Newest Promotion Combines the European Football League and Poker

Josh Bell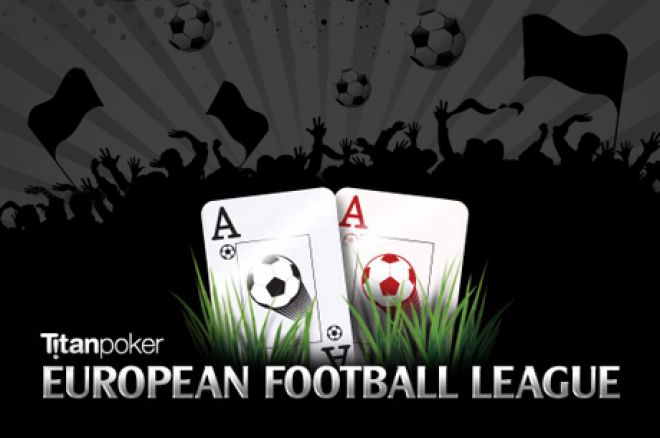 Download Titan Poker to win your share of $30,000 simply by guessing who will win football matches!
The Titan Poker European Football League promotion is a new initiative that gives players a chance to win a share of $30,000 for successfully guessing the outcome of EFL football matches.
Titan Poker knows that many poker players are also massive fans of football and has created a fun promotion that combines the two passions. Not only will football enthusiasts have the ability to place weekly bets on the outcomes of football matches, but they also will have the chance to win free cash in special "one-hand" sit-n-gos.
How Does It Work
All players have to do is register to one of the special "no play" SNG tournaments, which will be in the Titan Poker software from Oct. 11 through Dec. 6. Once they have registered, they will be eligible to participate in the promotion!
Players will then need to play poker at any cash or tournament tables to earn special daily betting tokens, which will be awarded based on the amount of raked hands or tournament fees that are accumulated. Once players have their betting tokens, they will be allowed to start placing wagers on the weekly football matches by playing in special one-hand SNG tournaments!
Placing A Bet
Each football match will have a seven-day qualification period that will give players plenty of time to accumulate betting tokens to be wagered on the outcome of the matches. A maximum of one token can be accumulated each day, and players can earn different levels of tokens, depending on their volume of play.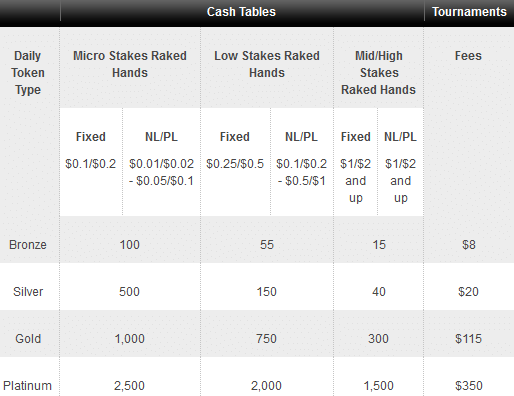 Once a betting token is received as per the above requirements, players will need to register for one of three one-hand SNG tournaments. Each heads-up SNG represents a different outcome to a specific football match. To place a bet, all that players need to do is register to the SNG with the desired result. For example,
If you have received a Silver Betting Token, you may register for one of the following SNGs:
Bronze SNG — Team X Wins
Bronze SNG — Team Y Wins
Bronze SNG — Draw
Once the single hand has played out in the SNG, the bet will be placed and you can start sweating the outcome of your football match, which will determine whether you win your bet!
Players will be awarded for taking part in the SNG no matter what the outcome of their bet is, but they will be awarded extra if they happen to get their bet correct. The prizes of each SNG will be calculated in two ways:
The outcome of the SNG: Did the player win the SNG?
The result of the football match: Did the player place a correct bet?
Not only will there be daily and weekly prizes in the one-hand SNGs, but there will also be a special prize pool for any player who correctly guesses between six to eight match predictions of the select football games shown below.
8 Correct Guesses — $15,000 prize
7 Correct Guesses — $10,000 prize
6 Correct Guesses — $5,000 prize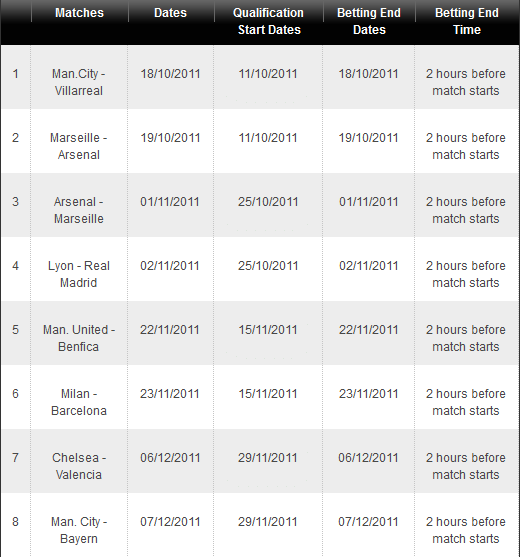 If you're a football fan but don't have an account yet, why not sign-up to Titan Poker through PokerNews and get a massive 200% bonus up to $2,000 when using the bonus code "POKERNEWS."
If you experience any problems with this or any of our promotions, please contact our Ticketed Promo Support System.