Chilipoker First Online Poker Room to Connect Players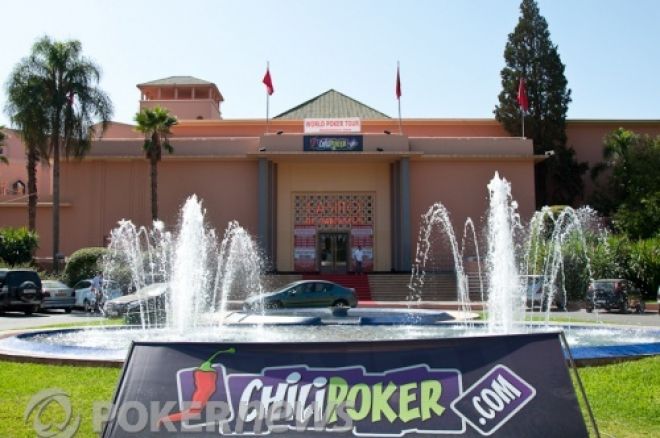 On Tuesday, Chilipoker announced that it would become the first online poker room to "connect players" with Chiliconnect, an integrated toolbar with the poker client that allows players to share results, connect with other players, challenge with sidebets, swap action with friends, and much more. "For all of the billions of dollars online poker companies have made in the last decade, this has to be one of the biggest innovations in online poker that I've seen," blogger Bill Rini boasted about Chilipoker's new groundbreaking innovation.
Chilipoker, which has operated in the online poker industry for the past four years, has designed Chiliconnect to be compatible with popular social media outlets such as Facebook and Twitter. Players will be able to publish their results to such sites directly from the poker software and share pertinent information with their friends. They'll also be able to customize the message they want published on their walls including information on cash-game sessions, tournament results and SNGs. Although Facebook and Twitter are by far the most popular social media outlets in the world, Chilipoker founder Alexandre Dreyfus said that the company is looking to make Chiliconnect compatible with as many applicable social media sites as possible.
In addition to the Facebook and Twitter options, Chiliconnect is designed to connect users with their friends and other players playing on Chilipoker. This includes real-time tracking of friend's activity (see their results, the next tournaments they're registered in, etc.) and the option to challenge friends (or any other Chilipoker player for that matter) to a specially designed competition (users create their own formats ranging from $1 up to $1,000). In addition, friends can challenge other players to a last longer bet (from two to six players) in any tournament, swap percentages (available before and even after the tournament starts up to 50% of the action), and all the while, Chilipoker "runs automatic settlement of the challenge and funds transfer" without commissions, fees or other costs.
As Dreyfus told PokerNews, "One of the most interesting features is the fact that you and me can play a tournament, on Chilipoker, or an iPoker skin like Titan or William Hill, and I can bet $100 that I will go further than you in the tournament (last longer), or we could do like the 'durrrrr Challenge.' Everybody can set-up a 'durrrr Challenge' between friends."
Social media have been rapidly growing over the past decade and it is a wonder that no site has done something similar in the past. No doubt many other sites are kicking themselves, which they'll likely continue to do because Chilipoker has a patent in Europe on the options offered with Chiliconnect, much like Full Tilt Poker has done with its popular Rush Poker.
Dreyfus went on to explain the inspiration behind Chiliconnect, "Chilipoker has always been close to its players through a very strong customer-care team and more lately through our successful European live event tour, the Chilipoker DeepStack Open. Carefully listening to our players, we understood that online poker players wanted to enjoy the same experience as in land-based events. We decided to add this social experience online, alongside a unique real-money challenging system. More than ever, our mantra 'Spice Up Your Game' is true . . . We are not the biggest poker company but we want to be the most innovative in the coming months and become the favorite alternative online poker room for every poker player."
To help promote Chiliconnect, the site will launch a worldwide TV campaign beginning in mid-April. If you're interest in learning more and want to see Chiliconnect in action, watch the five-minute tutorial below to see exactly how it all works.
Try out Chiliconnect by signing up for a Chilipoker account through PokerNews where you'll get a deposit bonus of 150% up to $600. Want to take your PokerNews experience to the next level? If so, be sure to follow us on Twitter and like us on Facebook.