The Nightly Turbo: WPT Ratings Are Up, Trickett Re-Ups, and More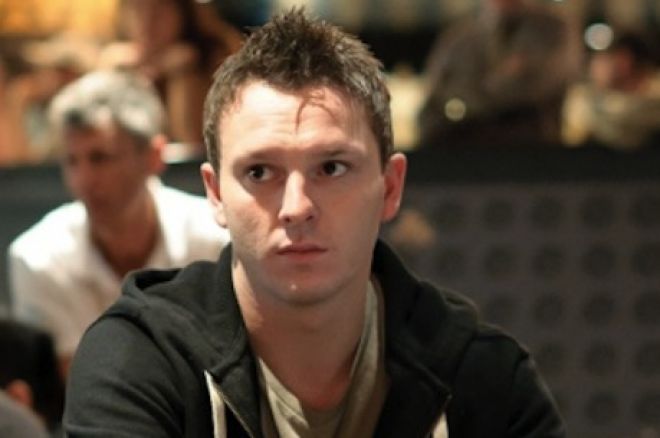 If you're looking for the top poker news stories of the day, then you've come to the right place. On top of bringing you awesome coverage from the 2011 World Series of Poker, we're going to keep you up-to-date on the goings on in the rest of the poker world. Tonight, we'll tell you about the latest ratings for the current season of the World Poker Tour, news about Sam Trickett's sponsorship with Titan Poker, and more. Enjoy. And don't text and drive.
In Case You Missed It
You all have probably heard by now that the fact that players are patched up - or not - has caused a bit of controversy. We decided to ask some players around the Rio how they felt about it, and here is what they had to say.
Two bracelets were handed out on Day 16 of the 2011 World Series of Poker. Wondering what else you missed? Find out in our daily WSOP recap.
Lynn Gilmartin is back this week with her favorite videos from week three of the 2011 WSOP. Do her picks match yours?
In the wake of Black Friday, players were wondering what toll the online poker shutdown would take on the 2011 WSOP. Here's a look at the WSOP attendance so far.
You're All Watching
FSN's coverage of the ninth season of the World Poker Tour is over halfway through and we can report (thanks to a press release) that more people are watching this season than they were the last. How many more? Well, that's probably too much math for us, but we can say that this season has seen a 35% increase in ratings and has an average weekly viewership of 669,000, making the WPT the top-rated program on FSN - excluding live sporting events.
"WPT is having a banner year on FSN. This season is on pace to be our most-watched ever," said FSN VP of Programming David Sussin.
Last year, WPT CEO Steve Heller and President Adam Pliska set out to revamp the broadcasts and it looks like their "YES" programming (younger, edgier, sexier *cough cough* Royal Flush Girls *cough cough*) formula worked.
Check out the press release on WorldPokerTour.com for more on the ratings and new style of broadcast.
Making Deals
In a scary time for a lot of sponsored pros, there are two that are secure - at least for now. Sam Trickett and Marvin Rettenmaier have re-uped with their sponsor, Titan Poker.
In 2010, Trickett won the British Poker Award for Best New Player. In 2011, he won the $100,000 Challenge at the Aussie Millions and finished in second place to Erik Seidel in the $250,000 Aussie Millions Super High Roller. Trickett has over $4 million in career tournament winnings. Rettenmaier is a staple on the European poker circuit. He took down the Spanish Poker Tour Grand Finale Costa Brava in 2010 and was named 2010 Poker Newcomer of the year by PokerOlymp magazine. He has just over $1 million in career tournament earnings.
The two will continue to represent Titan Poker throughout 2011 at poker tournaments all around the world.
For more, check out the press release.
More Doc Holliday
Rounders director Brian Koppelman has written his take on Black Friday on Grantland. He discusses how he got into poker and his love for the role of The Gambler in movies. He also touches on the online poker boom and how it made poker players domesticated. But says, "So even as I hate what the Federal prosecutors did, a small part of me likes that poker players, are, once again, in disrepute. Because that means that, once again, poker players are more Doc Holliday, less Davis Love III."
He goes on to write, "When I turned on my computer that morning of April 15 and saw that the Federal prosecutors had shuttered the poker sites, Mal's words ran through my head: That ain't right. In a time of 10 percent unemployment, the Government has taken away tens of thousands of jobs. And good people like online pro Shane Schleger have lost their livelihood without warning. This is wrong on every level, and I cannot wait for the absurdity of it to be over so that pros like Shane and his cohorts, and donkeys like me (and you), can get back to playing the game we love in the comfort and privacy of our own homes. But in this dark moment, I have found one, small bright spot: Poker is, like Slick, finally back in the shadows, where, mythically at least, it belongs."
If you want to read all of his thoughts on the issue, head over to Grantland.com.
Own a Piece of History
On May 16, the Sahara shut its doors for good. Everything in the Sahara is now for sale, well, excluding items in the NASCAR Cafe.
"Even if it's nailed down, we'll sell it," Don Hayes said. Hayes is overseeing the sale for National Content Liquidators. There are more than 600,000 items, including furniture, photos, and gaming equipment for sale.
There is a $10 admission price for the first four days of the sale, which started Thursday. Items are starting at $1 for glassware, and go all the way up to $22,500 for the money counter in the casino's count room.
Wondering what else has a price tag on it? Find out at LVRJ.com.
Don't Listen to Phil Hellmuth
Sarah Grant caught up with Dusty "Leatherass" Schmidt recently to discuss his new book, Don't Listen to Phil Hellmuth. Want to know why you shouldn't listen to the Poker Brat? Watch the video below.
Be sure to follow us on Twitter for up-to-the-minute news.