The Nightly Turbo: Full Tilt Bank Account Unfrozen, WPT Spanish Championship, and More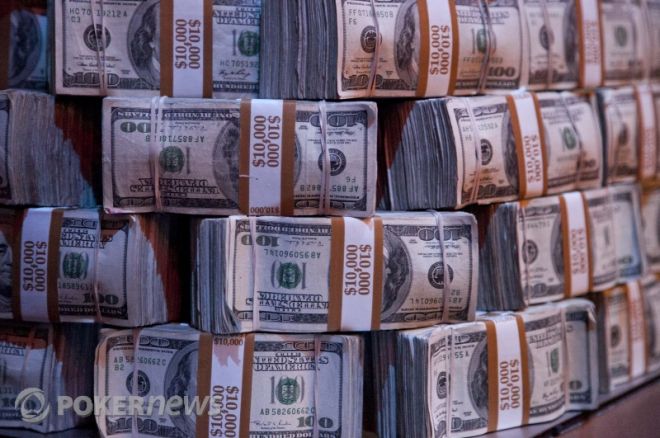 It's already the weekend in our minds, so digest this news, and go get your game face ready for the WSOP. It does start next week, after all. In tonight's Nightly Turbo, you'll find news on Full Tilt Poker's bank accounts, an update from the WPT Spanish Championship, and more.
In Case You Missed It
It's no secret that Michael "The Grinder" Mizrachi had a successful World Series of Poker last year. We caught up with him recently to discuss how he's feeling going into the 2011 WSOP and if there's any added pressure this year.
The high-stakes online poker action was in full swing over the past week. There were million-dollar swings, and one player decided to uproot and head north to continue his online poker career. You can read all about it in the Online Railbird Report.
The Tournament of Champions is absent from the 2011 World Series of Poker schedule. Should it be a yearly fixture? We discuss this in the latest PokerNews Debate.
With each passing day, the 2011 World Series of Poker inches closer. There will be plenty of first-timers there, and we've picked a handful of them to watch. In this edition of the Rookie Roundup, we take a look at Australia's Brendon Rubie and why we think he'll make a splash at this year's WSOP.
Thawing Out?
An exclusive from eGaming Review has been revealed that the U.S. Department of Justice has unfrozen a Bank of Ireland account that belongs to Full Tilt Poker and Raymond Bitar. This action frees up more than a third of the money that belongs to U.S. players.
Don't get your hopes up too high, though. According to the article, a Full Tilt Poker source said players would not get their money immediately and there is still no confirmed date for a U.S. player payout.
According to the source, paying U.S. players back has become a complex issue that began with a backlog of player balances that were credited with money that was held in the seized bank accounts before Full Tilt was made aware of the seizures.
"There are a lot of factors involved. Some of that is the $60 million backlog referenced in the Franzen case, some is the bank accounts that voluntarily decided to restrain funds, and some is the status of negotiations with the Southern District. All of those issues together contribute to creating an impediment to paying players back, an impediment which wouldn't be there if each of those things didn't exist," he said.

If you want to find out more on this, head on over to EGRMagazine.com.
Ole! An Update from the Spanish Championship
With the entrants from Day 1a and Day 1b at the World Poker Tour Spanish Championship, the field ended up being 216 players, creating a €691,200 prize pool. When Day 2 began on Friday, 116 players took their seats in hopes of making it through the day and on to the next. Juha Helppi, Maria Maceiras, Kevin Vandersmissen, Martin Jacobson, and Leo Margets were all part of the field at the start of the day.
Margets was eliminated about an hour into play when her eights lost a flip to her opponent's ace-king. At the time of writing, 51 players remained with Matteoli Romain leading the way with 250,000. The plan was to play six levels for the day.
If you want more updates from the WPT Spanish Championship, you can check them out at the PartyPoker Blog.
Moving Forward
On Thursday, Iowa Governor Terry Branstad signed a gambling bill that calls for an online poker study. The bill seeks a study on regulating Internet poker by the Iowa Racing and Gaming Commission. It is due December 1 and could spark a full debate next year on legalizing Internet poker within Iowa.
The bill could also revise Iowa's casino referendum laws and allow for advance deposit wagers on horse races and change horse racing purses.
There's more on Iowa politics at DesMoinesRegister.com.
Wynning Summer
How does a $50,000 guarantee tournament sound? Not bad right? What if we told you there was a $50,000 guarantee tournament daily for 20 days. Sounds even better, right?
The Wynn Classic Summer Guarantee is just the place you can find that. From June 23 through July 12, the Wynn Poker Room is hosting a $250 + $25 daily tournament with a $50,000 guarantee - guaranteeing $1 million over the course of the event.
Each tournament begins at 1 p.m. daily and features unlimited rebuys for the first four levels and an add-on.
If you want to find a structure sheet and more on the event, you can head on over to WynnPoker.com.
Poker on TV
According to the Bodog Beat, the Chad Brown No-Limit Hold'em Championship will be on Cox Cable. We're not sure what channel it will air on, so you'll have to check your local listings for that.
The tournament was held in January and February at the Orange Park Kennel Club in Orange Park, Florida. Corey Burbick emerged as the winner of the $5,000 buy-in, 70-player field. He pocketed $108,570. Chad Brown finished in second place and Shaun Deeb took fifth.
The first episode kicks off on June 4 at 2200 EDT; the final table will air June 11. More dates are said to be released soon.

The Bodog Beat has more.
Follow us on Twitter. You know you want to.