2011 WSOP Rookie Roundup: Brendon Rubie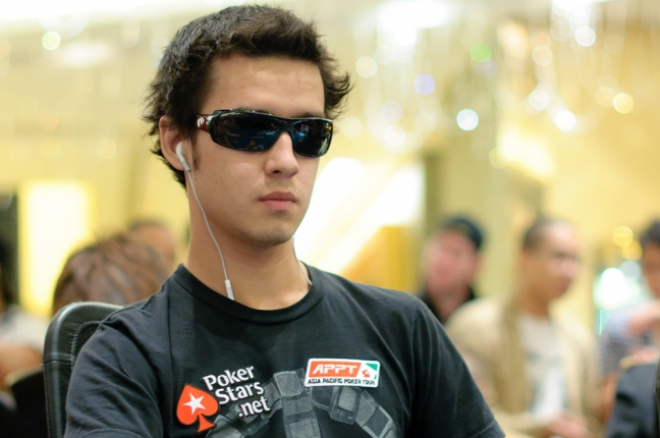 If you play or follow poker in the Australian region of the world, you've surely heard of Brendon Rubie. Not only is he one of the best tournament poker players in that region, he's also one of the best around the world that you may have never heard of. It's about time he turned 21 and was of legal age to play in the World Series of Poker. This summer marks the first splash of many Rubie will be making at the Series. It's not a matter of what events he'll conquer, but rather how many.
Rubie hails from Sydney, Australia, and focuses much of his poker playing online. Playing mainly under the monikers "brendon1717" and "Brendooor," Rubie has won over $1.8 million online. When he's not at the computer, you can generally find him in some of the largest tournaments the Oceanic region has to offer. On top of his online earnings, Rubie holds over $230,000 in live tournament winnings.
When you look at his rap sheet online, Rubie has heaps of huge scores. What's the most he's won? In May 2009, he bested the field in Full Tilt Poker's $1K Monday for $93,000. He's also won both a gold jersey and a silver jersey in the Full Tilt Online Poker Series and Mini Full Tilt Online Poker Series, respectively. As if that's not enough, he has also conquered the Friday Night Fight, placed second in the $750,000 Guarantee and made handfuls of major final tables. Over on PokerStars, Rubie's largest score came in the Wednesday $1/4 Million, which he won in February 2011 for $64,800.
Although Rubie has yet to taste a six-figure victory online, he has scored one live. In May 2010, he won the Melbourne Poker Championship Main Event for $104,465. The other big win on his live report card came in November 2008 when he won a side event at the Asian Pacific Poker Tour Syndey stop for $31,046.
Rubie is one of those young guns who specializes in no-limit hold'em events. They are his bread and butter, so that's where you'll find him this summer. "It's looking like a big schedule for me," when he was asked whether he would be taking on a big schedule during June and July. He said he might not be playing the $5,000 and higher buy-in events, but will be playing everything under the sun lower than that. "And the Main of course," he said. With 17 no-limit hold'em events under $5,000, that should give Rubie plenty of shots at greatness. From there, who knows what events he'll play if he happens to make a big final table or win something.
It's not that Rubie is afraid to take a shot at bigger buy-in events, but he understands the toll they can take during the summer. In fact, in January he played one of the largest buy-in events that the world has to offer — the Aussie Millions $100,000 Challenge. Plopping down a cool six-figure buy-in for a single event is one heck of a decision. Combine that with locking horns with the likes of Phil Ivey, Erik Seidel, Jeffrey Lisandro, Tom Dwan and Erick Lindgren when you're the ripe old age of 20, and it could cause many players to faint.
Coming from Australia, Rubie is one of the lucky ones who still has online poker at his fingertips. When he comes to the U.S., that privilege will be taken away for a couple of months. "I will be in Vegas for awhile," he said. "I won't be able to play online at all the whole time I am in America [laughs], so I will play heaps live."
Playing live doesn't always mean grinding tournaments day in and day out. There are plenty of big cash games in town, especially at the Rio. Rubie said he'd steer clear of the cash tables, though. "I'll probably avoid cash because it f**** with my head and is hard to constantly be changing gears from tourneys to cash all the time. I'll just stick to what I feel that I am best at." From what we understand, that sounds like a recipe to success.
Over on his website, Rubie hosts a blog where he constantly updates his poker happenings, among other things. It's always intriguing to read about what the player thinks, so be sure to check that out. Soon enough, there will be plenty of content coming straight from the WSOP.
Keep your browsers locked to PokerNews.com and be sure to follow us on Twitter for up-to-the-minute news.