2011 WSOP Rookie Roundup: Mickey Petersen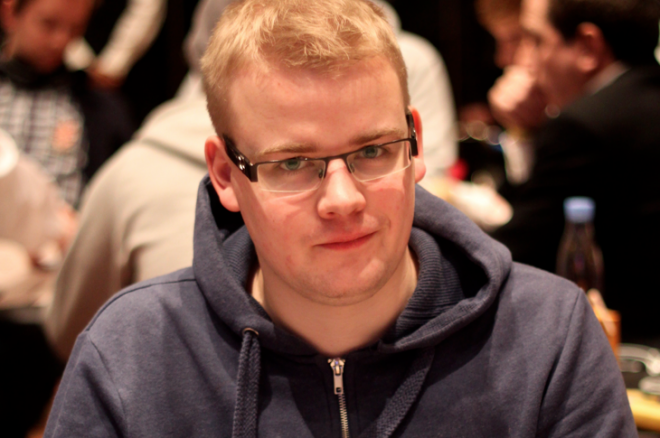 Mickey Petersen is another young superstar on the verge of a huge breakout in live poker. Mainly an online grinder, Petersen will be venturing to Las Vegas for the first time this summer to take his talents to the World Series of Poker. If he's able to put up just a few big results this summer, similar to the big splashes he so often makes online, Petersen will be all anyone is talking about when the 2011 World Series of Poker is in the books.
Known mostly as "mement_mori" online, Petersen currently sits fifth on the PocketFives.com Rankings. He's a common fixture at the top of that leaderboard, having won over $4.1 million on the virtual felt, a monthly points leaderboard title, and eight triple crowns. Beyond that, Petersen was signed to CardRunners last August and has won two Full Tilt Online Poker Series events. This young Dane is also not so bad live, having won over $185,000.
His best result live came from a fourth-place finish in the €5,000 No-Limit Hold'em event at the European Poker Tour Grand Final in Monte Carlo in 2010. That finish netted Petersen €73,400. His next largest score came in November 2009. He placed 12th in the €6,000 No-Limit Hold'em Lido International Dutch Open at the Master Classics of Poker in Amsterdam for €28,728.
Online, Petersen has a laundry list of five-figure cashes. His largest online score was won in May 2010. Petersen placed second in the 2011 PokerStars Spring Championship of Online Poker $2,100 No-Limit Hold'em Big Antes event for $161,660. The two FTOPS jerseys he won came in April 2010 in Event #22 for $86,716 and August 2010 in Event #27 for $37,344. His online résumé also includes plenty of other big wins in some of the toughest tournaments on the Internet.
Heading into the WSOP, Petersen's game seems to be right on point. He's coming off several solid finishes in the recent SCOOP that he felt gave him a great chance at winning the leaderboard. Summing it up, Petersen said in his blog, "SCOOP was pretty weird for me in the sense that I ran extremely well to get to a lot of final tables and then ran pretty mediocre once I got there. That also meant that I barely missed out on the $35k package you get for winning the leaderboard, a win in any of those events would had been enough."
Petersen didn't just go deep in no-limit hold'em events, he also ran well in some other variants to show he's got what it takes to hold his own in multiple games. That is something that's one of the keys for putting up big numbers at the WSOP. Certainly Petersen's strong point is no-limit hold'em, but he has the capability to get plenty of good things going in other events, so be sure to look out for him across the entire schedule.
This will be Petersen's first time in Las Vegas and at the WSOP. He mentioned in his blog that he rented an apartment with a couple of friends for the entire Series, so we can expect to see plenty of this young superstar. "This is my first trip to Vegas, so I am pretty excited about seeing all my friends, experiencing the culture and of course winning my first bracelet," Petersen said.
If Petersen happens to get his hands on his first gold bracelet, you can bet your house that PokerNews will be on hand to catch all the action as the Official Live Reporting Team for the 2011 WSOP. Be sure to stay tuned for more rookies to look out for at the upcoming WSOP, as well.
Keep your browsers locked to PokerNews.com and be sure to follow us on Twitter for up-to-the-minute news.