DOJ Responds to the Pretrial Motions of Elie & Campos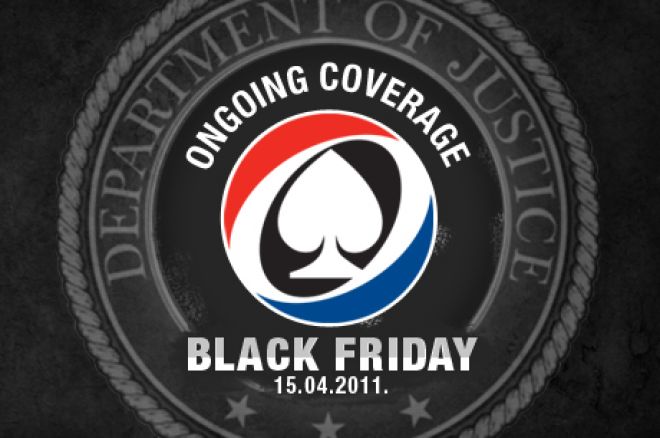 On Friday, Pokerati reported that the United States Department of Justice filed a response to the pretrial motions of Chad Elie and John Campos, two men indicted on Black Friday for their roles as payment processor and Utah banker, respectively. The DOJ contends "that the Court should deny the defendant's motions to dismiss in their entirety."
In a 52-page response to the pretrial motions, U.S. Attorney Preet Bharara, through assistant U.S. Attorney Arlo Devlin-Brown, suggested that the defendants' claims, that poker isn't gambling and the Unlawful Internet Gaming Enforcement Act (UIGEA) is a futile law, is without merit. As the response states:
"Elie alone also contends that IGBA [Illegal Gambling Business Act] is unconstitutionally vague as applied here because it is charged with reference to New York law and because 'reasonable minds can differ' as to 'whether poker constitutes gambling' under the provisions of the New York Penal Law referred to in each of the IGBA counts charged in the Indictment. Elie IGBA Brf. at 27-30. Reasonable minds cannot."
In addition to laying out endless precedent dating back to the late 1800s, the DOJ suggests that unlike sports betting, poker is not a game of skill:
"First, defendants claim that in each of the listed games, the bettor has 'no role in, or control over, the outcome' and that the game is instead subject only to chance. That is not true with respect to bookmaking, at the very least. Betting on the outcome of sporting events involves 'substantial (not 'slight') skill,' including 'the exercise of [a] bettor's judgment in trying to . . . figure [out] the point spreads.' Office of the Attorney General of the State of New York, Formal Opinion No. 84-F1, N.Y. Op. Atty. Gen 11 (1984). Sports bettors have every opportunity to employ superior knowledge of the games, teams and the players involved in order to exploit odds that do not reflect the true likelihoods of the possible outcomes. Indeed, academics who have argued that poker should not be treated as a form of illegal gambling on the grounds that it is a 'game of skill' make the same argument with respect to sports betting."
In essence, the DOJ's latest response attempts to discredit Elie's and Campos' various defenses. Instead of contending the skill element of poker, the response focuses on the fact that the game, at least in some respect, is a "game subject to chance," which makes it applicable to the UIGEA. Filled with legalese, the response asserts that there exists proper precedent to disrepute the defendants' arguments and that the DOJ is willing and prepare to prove their charges.
Some other highlights from the response include:

"The fact that there is, indisputably, some skill in poker is irrelevant given UIGEA's application to any game 'subject to chance.'"
"There can be no serious dispute that poker is both "subject to chance" and contrary to numerous state laws and, therefore, the defendants' as applied challenge should again fail."
"Contrary to the defendants' arguments, there is nothing in UIGEA that reflects Congressional intent to exclude agents or employees of virtually any participant in financial networks who knowingly and intentionally facilitate illegal gambling transactions that violate UIGEA."
"In light of the plain language of the statute, supported by its structure, defendants face a heavy burden in demonstrating that Congress intended UIGEA to specifically exclude poker from its ambit, particularly given that IGBA (which like UIGEA incorporates by reference state gambling law) had been consistently applied to poker gambling at the time the UIGEA was enacted."
"The evidence will show that, despite losing millions on the SunFirst Processing, Full Tilt Poker and PokerStars encouraged Elie to make similar arrangements with similar kinds of banks. Full Tilt Poker, in fact, was growing desperate: given its illegal operation and desire for "transparent processing" it was left with virtually no access to the U.S. financial system at all."
The DOJ's response, which cannot be taken lightly, will no doubt come across as a farce, at least in part (i.e. suggesting there is more skill in sports betting than poker), to those in the poker industry. It doesn't help that in its response, the DOJ cites the classic Kenny Rogers poker song, The Gambler, and attributes it to Willie Nelson, making one wonder whether they know what they're talking about.
Stay up to date on all the latest news by following us on Twitter and liking us on Facebook.