Stay Stacked: Vegie Head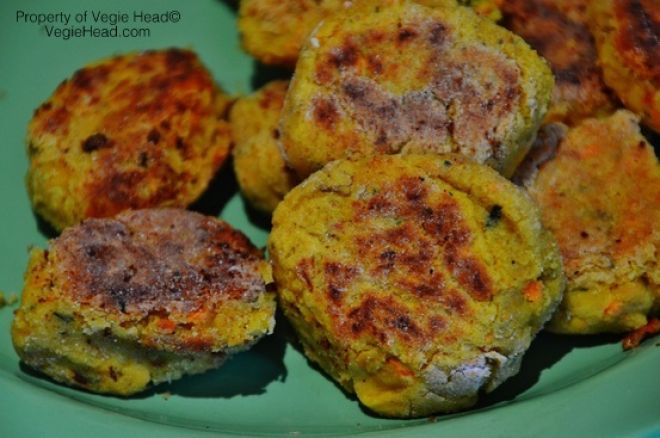 As discussed in the previous edition of Stay Stacked, the typical poker player's diet on any given game day is usually atrocious, considering the five-minute-per-hour break to grab the quickest, easiest snack possible. I'm sure that after a few months, all of those chips, cookies, slices of cheese or spoonful's of ice-cream started to catch up, whether on your waistline or on your general health, focus and vitality.
I also mentioned that weight gain is the most commonly discussed and perhaps obvious effect a bad diet has, but it's not all just about the fat and skinny — your game can be seriously affected if your internal bodily functions aren't getting the nutrients that they need. There is so much more to what we put in our mouths. It's the fuel that keeps us energized, focused and functioning properly.
One of my favorite websites at the moment is Vegie Head. I stumbled across this website by chance and I now follow it religiously on Twitter and Facebook. Vegie Head posts amazing recipes and photos everyday. You don't need to be a vegetarian to appreciate vegetarian recipes. In fact, vegetarian recipes are usually the best to go by for any diet because the dishes are always so jam-packed with flavor and goodness.
For this edition of Stay Stacked, I reached out to Adele McC, the creative genius behind Vegie Head, and asked for a few of her hand-picked suggestions for the on-the-go poker player.
Peanut-Butter Cup Smoothie
Sugar craving? Rather than cutting a piece of leftover cake that's in the fridge, try throwing together the easy-to-make peanut-butter cup smoothie. It packs some benefits with the calories, thanks to the protein in the peanuts and the potassium in the bananas. Protein is excellent to have in the morning to help keep you sharp and focused for the rest of the day, and potassium is simply brain-food that keeps you energized.

2 frozen bananas
2 teaspoon peanut butter (homemade is always best!)
1.5 cups water
1/2 cup ice cubes
1 teaspoon raw cacao powder
Nutty Vegan Balls
Seeds are commonly neglected in diets, yet they contain so many nutrients in such a tiny package. Think about it, they are the "eggs" that grow into a plant. So, those tiny little pieces must be loaded with healthy minerals, right? To begin your week (or weekend), try making a plate of these Nutty Vegan Balls that you can keep at room temperature, in a container, right by your grind station.
Ingredients:

1/2 cup sunflower seeds
1/2 cup pumpkin seeds
1/4 cup almonds
1/2 cup sesame seeds
1/4 cup tahini
2 tbsp agave
A mix of mesquite, lucuma, maca and cacao powders
1/4 cup chia seeds
Small amount of water
Extra sesame seeds
What to do:

In a high-power blender, whiz the seeds and nuts until they becomes a fine meal
With the blades spinning, slowly pour in the tahini and agave
Add the mesquite, lucuma, maca and cacao (any amount you have is fine — mix and match!)
Check the mix, and add the water if needed
By hand, stir in the chia seeds and leave to sit for 10 minutes
Roll into small balls and coat with the extra sesame seeds
Refrigerate and enjoy
Green Breakfast Smoothie
For some energy and a little detoxing, try a Green Smoothie. Don't be put off by the color or some of the ingredients — just give it a go at least once. You may surprise yourself! All you have to do is throw all of the following ingredients into a blender for two minutes:

2 cups baby spinach
1 cup fresh pineapple
1/2 cup alfalfa sprouts
2 medjool dates, pitted
2 lady finger bananas
2 cups purified water
Juice of half a lemon
Mini Golden Chickpea Burgers (pictured above)
Chickpeas are another excellent source of protein. These mini burgers take some time to prepare, but can be kept in the fridge and are excellent eaten cold as a snack. The following recipe makes around 10 to 15 pieces.
Ingredients:

1 onion, diced
3 cloves garlic, minced
1 can chickpeas, drained and rinsed
1 carrot, roughly chopped
2 tsp cumin
1 tsp turmeric
1/4 cup tahini
1/2 cup fresh coriander and parsley mixed
2 tsp chilli flakes
Salt and pepper to season
Juice from 1 lemon
1/4 cup besan flour (chickpea flour)
What to do:

Saute the onion and garlic until soft
Pour the chickpeas, carrot, spices, tahini, coriander, parsley, lemon juice and chilli flakes into a food processor or blender and whiz until soft
Add the salt and pepper and taste for seasonings
Add the flour and stir by hand until they are firm enough to roll into balls (dust with more flour if needed)
In a hot nonstick pan, and using a small amount of safflower oil, cook the mini-burgers until crispy and golden on each side
Serve on top of salad, in bread/pita/rolls with sweet chilli sauce and salad
Try some of these recipes out and let us know what you think. Also, follow us on Twitter for up-to-the-minute news.