Sounding Off: Liebert's Tweets, Cates' Challenge, & Hellmuth's Charity Event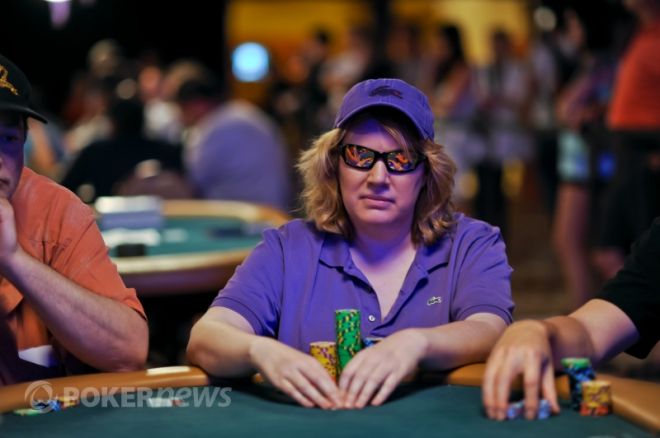 It's been a month and a half since I've had the opportunity to sound off on some of the happenings in the poker world. Luckily, there are plenty of stories floating around to keep me busy. This week, we'll take a look at Kathy Liebert's tweets, Daniel Cates' shiny belt, and Phil Hellmuth's upcoming charity tournament.
Kathy Liebert Takes Tweeting to a Whole New Level
I don't know whether or not Kathy Liebert is on a mission to increase her Klout score, but she is certainly doing a good job at doing just that. For the past couple of weeks, "Poker Kat" has been so busy tweeting, one wonders where she finds the time to do anything else. What does she tweet about? The answer is simple — everything. Retweets, engaging her fans and critics, talking to fellow poker pros, and berating Full Tilt Poker are a few of her favorite things to do. Oh, and come Sunday, be ready for a overabundance of football-related tweets.
It's nice to see Liebert taking advantage of social media, but the poker world is beginning to wonder if she's taking it too far when it comes to Twitter. Here is a small sample of what some players have said to Liebert:
@pokerkat I still love you, but did you take a twitter pill? (I know, if u don't like it. just unfollow:-)

— Doyle Brunson (@TexDolly)
@pokerkat ugh dude you just tweet like every random thought that pops in your head! Focus!!!

— Daniel Negreanu (@RealKidPoker)
@pokerkat You are the only femdegen I have ever known. Women generally don't like football, nor gambling. #femdegen #onecoolkat

— Matt Glantz (@MattGlantz)
The reaction to Liebert's bombardment of tweets has been mixed. Some have expressed frustration at having their timelines clogged with frivolous nonsense, while others find her rants and raves thoroughly entertaining. She's lost dozens of followers, but she's also picked up new ones. As of this writing, Liebert has 6,722 followers; interestingly, she's only tweeted 6,231 times, which equals about one tweet per follower. That's not too crazy is it?
Love her or hate her, Liebert is making a statement. Actually, she's making a lot of little statements. On Dec. 2 alone, Liebert either tweeted or retweeted 48 times, all by 11:30 a.m. PST. In regards to her critics, Liebert has one tweet of advice. As she told a follower:
@geoffwernergrw it's easier for you to Unfollow then for me to block you. You don't have to read it or follow if you don't like my tweets

— Kathy Liebert (@pokerkat)
Liebert has been at it full throttle, but it seems her tweeting may come to an end. Beginning at 12:01 a.m. PST on Tuesday, Liebert begins a last longer bet against poker tournament reporter and photographer, BJ Nemeth. The first person to tweet will lose the bet and have to pay the winner $200. I'm a fan of Liebert, but my money is on Nemeth.
Not a Fan of the Cates Challenge
I don't know what to make of this whole Daniel Cates World Poker Heavyweight Challenge, a challenge he issued at the end of October. It entails a challenger traveling to Prague to face Cates in a heads-up match at stakes of €200/€400 with a minimum buy-in of €100,000. No one has stepped up and now it looks like the challenge will be cancelled and replaced with a high-stakes cash game.
My first impression was that this was just a publicity grab. I have no doubt Cates would have played had a challenger emerged, but how could he expect someone to travel all the way to Prague with no incentive? Sure, the match was scheduled during the Prague Poker Festival, so some pros may be in town, but if Cates were serious he ought to be willing to meet on a neutral territory and duke it out.
I'm not surprised no one stepped up to face Cates, at least not yet, but I don't think that entitles him to think he is the best heads up no-limit hold'em player in the world. A spokesman from Poker Farm, the site slated to live stream the match, stated: "The fact that no challenger has stepped forward only bolsters our confidence that Jungleman is one of the best heads up no-limit hold'em player in the world, and it appears that the high stakes poker community agrees."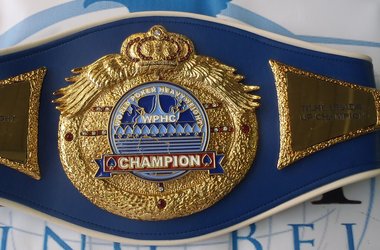 They went on to say: "There is going to be a lot of money in Prague and quite a bit will change hands during this big game. While the lack of a heads up battle will see the WPHC title remaining vacant along with the belt, spectators wanting to see high stakes poker action will not be disappointed."
To me, the WPHC challenge did not work as Cates and the Poker Farm had hoped, so the cash game is merely a convenient Plan B. I have no doubt it'll be an entertaining and juicy cash game, provided they can get more than Cates and Luke Schwartz, the only two players confirmed, to sign up.
The whole affair reminds me of the days when I'd watch WCW and WWE wrestling and some character would create their own "championship" belt and tote it around like they're the rightful champ. I think there is credence in the idea of having a championship belt in poker, but Cates and company have went about it all wrong thus far.
A Good Time for All: Hellmuth's Hold'em with Agrace HospiceCare
Last year I had the opportunity to travel to Madison, Wisconsin, to play in the 1st Annual Hellmuth's Hold'em with Agrace HospiceCare. The charity event was designed to take advantage Phil Hellmuth's homecoming during the holiday to raise money for a great cause (find out all the details on this year's event by clicking here). The event will take place on Dec. 17, and I was thrilled to be invited as one of Hellmuth's "guest celebrities."
I don't consider myself a celebrity in the least, but I am grateful for the opportunity to join the likes of Hellmuth, Eric "basebaldy" Baldwin, Mark "P0ker H0" Kroon, Annette Obrestad, Tony "D1rtyR1v3r" Nardi, and a plethora of other poker pros and local celebrities in raising money for a fine charity.
In 2010, I was eliminated fairly early in the tournament, which drew about 280 players, so I have nothing on my mind this year but redemption. I'd like to follow in Kroon's footsteps and capture the title, or even make a final table appearance, but it'll be tough as organizers are expecting a turnout of 400 players. The event itself is a great time with free food, a full-service bar, a respectable poker setup, and a jovial atmosphere. Throw in the chance to rub elbows with Madison's elite, and I'm there.
I encourage anyone in the area to attend the event, but if you can't, you can keep up with the action from the event by following me on Twitter or searching for the event's official hashtag: #HellmuthHospice.
Stay up to date on all the latest news b following us on Twitter and liking us on Facebook.