The Nightly Turbo: Poker Bot Competition, D.C. Split on Internet Gambling, and More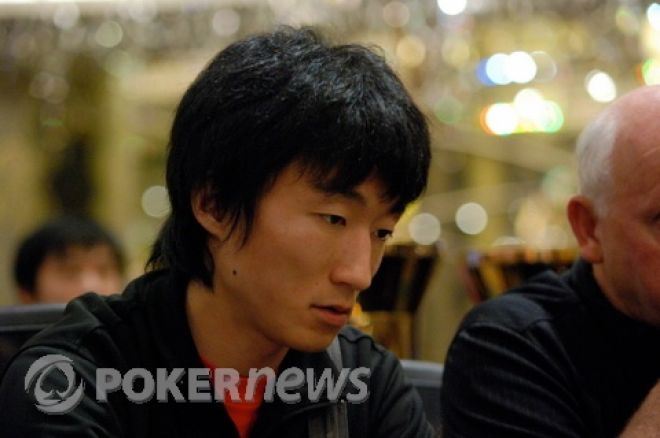 Is Phil Ivey destined to win the 2012 Aussie Millions Main Event? If so, you can be sure the Crown Casino will have the high-roller craps tables ready for him. While several members of the PokerNews team are in Melbourne covering the finale of that event, we're here to bring you the other big stories of the day, including a poker bot competition, Washington, D.C.'s debate over online gambling, and more.
In Case You Missed It
Phil Ivey advanced to Day 5 of the 2012 Aussie Millions Main Event on Friday, but he ended the day as the short stack. For details on the hand that got him there, check out our daily Aussie Millions recap.
How was the high-stakes action at the PokerStars tables this week? Read the Online Railbird Report to find out the week's biggest winners and losers.
The World Series of Poker Circuit Caesars Main Event is under way in Las Vegas. PokerNews' Chad Holloway previews the Main Event and breaks down the results from the preliminary events.
Miss anything this week? We've got you covered. Nicki Pickering gets you caught up on the latest news, views and gossip in the PokerNews Weekly.
Rise of the Machines
Students participating in an online poker course at MIT this semester will be competing in the MIT Pokerbots Competition next month. Teams of one to four students have been given one month to program a completely autonomous "pokerbot" to compete against other teams, with more than $30,000 in prizes up for grabs. Nearly 50 teams have already signed up for the computerized poker tournament, which is set for Monday, Feb. 6.
More than 200 students are taking the poker course, which is instructed by former online poker pro Will Ma (pictured above). The three-week seminar discusses mathematical strategies needed to be a long-term winner at no-limit hold'em tournaments. Students are evaluated by their performance in a PokerStars Home Game league (for play money, of course).
Ma is a former instructor at CardRunners, but he might be best known for his victory at the 2007 €10,000 Grand Prix De Paris Main Event for €422,560. He also has more than $1.7 million in online tournament earnings, much of which came under the name "CutiePi314" at PokerStars.
More information about the Pokerbots Competition can be found at mitpokerbots.com.
Online Gambling on Hold in D.C.
The District of Columbia was the first U.S. jurisdiction to pass online gambling last April, but officials in the nation's capital are still divided on whether the government should move forward with the venture.
Online gambling became legal in D.C. last year when a councilman inserted language into a budget bill that would allow poker and other games to be played on the Internet within the jurisdiction. A 30-day objection period ended without any obstruction from Congress, turning the bill into a law.
On Thursday, council member Jack Evans said at a public hearing that there is no rush to roll out an online gambling operation, even though D.C. lottery officials said they could potentially launch a website to offer a test run within 30 days. "Given where we are now, should we go back and revisit it or not? That's what I'll decide," Evans said, according to an Associated Press report.
Nevada and D.C. remain the only jurisdictions to approve online gambling within their borders, but a repeal bill introduced last year by D.C. council member Tommy Wells could ultimately amend the law in the District. Other states, including Nevada, have hinted at the possibility of offering online gaming by the end of the year.
Read more at the Washington Post.
TCOOP Winding Down
The inaugural PokerStars Turbo Championship of Online Poker (TCOOP) is hitting the homestretch as 35 of the 50 events were completed through Thursday. That left only 15 events on the slate heading into the weekend, including the $2,100 buy-in High Roller and $700 Main Event on Sunday.
Here's a look at the results from Thursday:
Event #32: No Limit Hold'em 3x Turbo w/ Rebuys ($100K Guaranteed)
| Buy-in | Entrants | Prize Pool |
| --- | --- | --- |
| $5.50 | 16,951 | $429,065 |
The smallest buy-in of the TCOOP saw nearly 17,000 players combine for around 70,000 rebuys and add-ons, creating a prize pool of $429,065. Team PokerStars Pro Alex Kravchenko exited short of the final table in 19th place, and Romania's "i.love.ri" won the title outright for $50,196.
Event #33: Razz ($50K Guaranteed)
| Buy-in | Entrants | Prize Pool |
| --- | --- | --- |
| $30+3 | 2,178 | $65,340 |
More than 2,000 players took part in the $33 razz event, which took less than four hours to complete. "Wintyara" won the title and biggest payout of $9,518 after a three-way deal at the final table.
Event #34: No Limit Hold'em 2x Chance ($400K Guaranteed)
| Buy-in | Entrants | Prize Pool |
| --- | --- | --- |
| $200+15 | 2,459 | $689,000 |
The richest tournament of the day attracted 2,459 players to generate a prize pool of nearly $700,000. Germany's "WorDN" won the tournament and just over $100,000 after a heads-up deal with Mexico's "OBVAMENTS."
Event #35: Pot Limit Omaha 4-Max ($25K Guaranteed)
| Buy-in | Entrants | Prize Pool |
| --- | --- | --- |
| $50+5 | 2,414 | $120,700 |
Alex Kravchenko made his second deep run of the day in this one but again fell short of his first TCOOP title, finishing 26th. Austria's "Sisnleicht?" went on to win the event for $17,804.
For more details on each event, check out the PokerStars Blog.
Online Poker Traffic Report
PokerScout.com released its online poker traffic rankings earlier this week. The tracking site reported an overall drop of 2 percent as seven of the top 10 sites saw declines from the previous week.
The Merge Gaming Network took a 10 percent hit after its $1 million bad-beat jackpot hit last week. Still, Merge is dominating the rest of its competition in the U.S. market. PokerScout reports that since Bodog introduced anonymous tables last month, the site has lost 5 percent of its traffic. In that same time frame, the Merge Gaming Network has gained 14 percent and the Cake Poker Network is up 5 percent. Bodog also renamed its U.S.-facing business to Bovada late last month.
As for year-over-year numbers, PokerScout's ACES indicator reports that online poker traffic (with the exception of Italy) decreased by 32 percent in the past year. Full Tilt Poker and the CEREUS Network can be blamed mostly for that number, but the Entraction Network (down 52 percent) and the International Poker Network (down 47 percent) have seen significant drops since last year. The biggest climbers since January 2011 are the Merge Network (up 82 percent), 888poker (up 69 percent) and Bodog (up 45 percent).
Read the full report at PokerScout.com.