FairPlayUSA to Continue Push on Educating Public on Need for Online Poker Regulation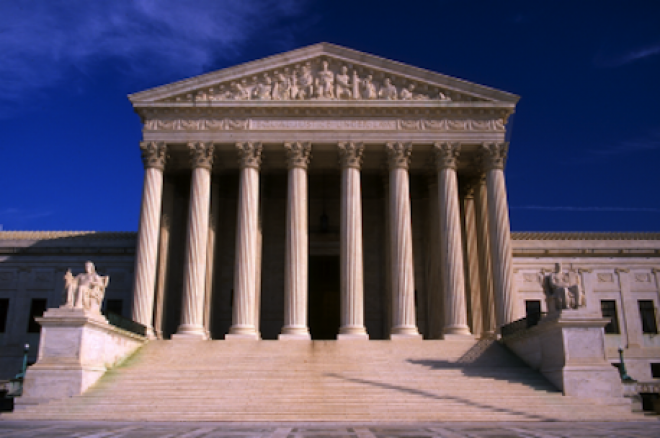 FairPlayUSA has been quiet in its first six months of operation, though that doesn't mean the organization funded by Las Vegas casinos to make the case for federal legislation to regulate online poker based on the need for child safety and consumer protection has been ineffective.
Nothing yet has come of the petition to Congress that is the centerpiece of FairPlayUSA's grassroots campaign. The organization is still accepting signatures to the petition but has not made a decision about when it will be submitted to Congress.
Executive director Marisa McNee wouldn't say how many signatures FairPlayUSA has collected because she wants to keep the number under wraps to make it a better news story when it is eventually released.
"If there is a running total in public, when we deliver it to the Hill there's not really going to be any news there," McNee said. "It's important for that to have the biggest impact possible."
FairPlayUSA has about 5,600 likes on Facebook, if that is any indication as to how many people have signed the petition. That's a modest total, smaller than the number who signed the Poker Players Alliance petition asking for the Obama Administration to address online poker last year, though it is unclear if the Facebook total would be similar to the petition numbers.
The biggest contributions by FairPlayUSA thus far were having advisory board member Parry Aftab testify in front of the House Subcommittee on Commerce, Manufacturing and Trade in October and commissioning a study released in December that concluded that regulation of Internet poker would not negatively impact state lotteries.
The subtle strength of FairPlayUSA is the impressive board of advisors it has built. Aftab, an advocate for family cybersafety issues, is joined by former FBI Director Louis Freeh, former Secretary of Homeland Security Tom Ridge, former FBI undercover agent Jack Garcia, 2004 World Series of Poker Main Event champion Greg Raymer, and poker player and announcer Mike Sexton.
Having those six names available for media interviews and promoting the need for federal online poker legislation is the organization's largest impact. The diverse makeup means FairPlayUSA will have a good candidate to testify at all poker-related Congressional hearings going forward no matter the angle of discussion.
FairPlayUSA doesn't have any specific plans for 2012 other than to push forward on educating the public and members of Congress on the need for regulation.
"We will continue to reach out to people to sign the petition and to highlight public support for federal regulation," McNee said. "The opinion from the Justice Department [on the scope of the Wire Act being limited to sports betting] left some ambiguity about the legality of online poker. It needs to be cleared up with federal regulation."
Follow PokerNews on Twitter for up-to-the-minute news.