Federated Sports+Gaming Files for Chapter 11 Bankruptcy; Exclusive with Duke & Pollack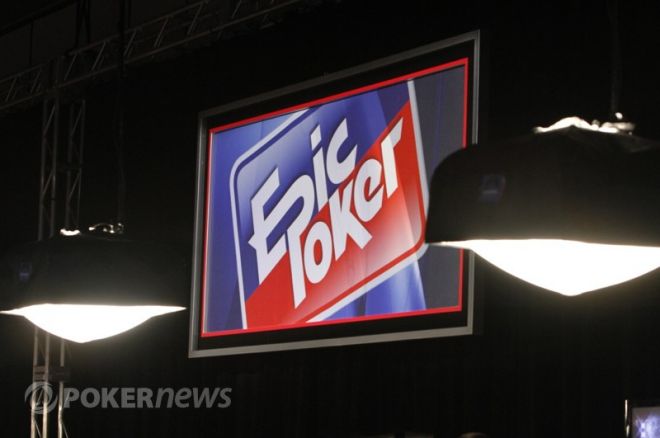 On Wednesday, Federated Sports + Gaming announced it had filed for Chapter 11 bankruptcy, a reorganization filing the company hopes will allow them to keep assets like Epic Poker and the Global Poker Index.
In a letter posted on the Federated Sports + Gaming website, Executive Chairman Jeffrey Pollack explained:
"There is no easy way to say this, but, at the end of the day yesterday, Federated Sports + Gaming filed for Chapter 11 bankruptcy.

Our company needs a new start.

This reorganization filing is an important first step in that direction and our goal is to keep the Epic Poker League and all of our key initiatives – including the Global Poker Index, epicpoker.com, the Epic Poker game on Facebook, and the Heartland Poker Tour – moving forward with a continued spirit of innovation. We will most likely accomplish this by entering into an agreement with another firm that shares our passion and vision – a process we had been working toward prior to the filing."
He went on to say:
"Everyone on our talented team – employees, contractors, and partners, alike – have put their hearts into this business and have worked tirelessly to help bring Epic Poker to life. The effort to reorganize under Chapter 11 is, in part, about honoring their work, honoring the generous support and participation of our league members, and fulfilling our collective vision to help elevate and further celebrate the game of poker."
"The headline here is that we're reorganizing, not liquidating," Pollack told PokerNews in an exclusive interview. "We need a new start, and we're going to hit the reset button and come at it again."
As Pollack stated in the announcement, and which he reiterated in our interview, he imagines that reorganization will most likely come in the form of partnering with a firm to keep Epic Poker and all of its other initiatives alive; however, when asked if the firm in question was Pinnacle Entertainment, Pollack said, "All I can say is that we're talking to a number of companies."
Pollack was unable to discuss how FS+G found itself in its current position: "That is not something we can discuss at this time, but we're going to focus on a transaction and move forward, and our goal is to stage Event 4 and our Championship as we originally planned. We're just not sure yet when that will happen."
Those sentiments were explained in a letter from commissioner Annie Duke that was sent to all league members explaining FS+G's position. "I am writing to let you know that, at the end of the day yesterday, Federated Sports + Gaming filed for a Chapter 11 bankruptcy reorganization," Duke explained in the letter. "This is not a liquidation filing and it is not the end of the Epic Poker League."
Duke concluded by saying: "I do not know exactly when we will stage Event 4 and the Season One Championship, but, again, it is our intention to complete Season One. In the interim, please do not hesitate to call me at any time. If you have any questions or concerns, I am available to you personally."
Event 4, which was originally scheduled to take place at the end of January or early February, was postponed due to player requests because it conflicted with other events, a fact Pollack confirmed while denying that any financial obstacles contributed to that decision.
In addition to moving forward with Event 4 and the Championship Event, the Global Poker Index, GPI Player of the Year, and the Heartland Poker Tour will remain unchanged. "It's business as usual for GPI," Pollack said. "It's business as usual for Heartland Poker Tour. Our site is still going to be up and running. Our game is still going to be up and running, so those initiatives will continue to move forward."
"We are moving forward with our key initiatives. We have a great relationship with the Hendon Mob. That relationship is continuing," Duke added. "This is a reorganization, not a liquidation. We're still continuing that partnership as part of the bankruptcy proceedings. We fully intend on publishing a new GPI every week, and a POY every week, those are very key initiatives that we've created here and we have no intention whatsoever of abandoning them."
"While this isn't our preferred outcome, and while there are some who have been critical of our efforts from the start, we know that a lot of what we've done is meaningful and valuable between the quality of our events, the nature of our TV shows, the Global Poker Index in USA Today, the quality of our website, and Facebook game," Pollack concluded. "We've certainly set in motion some things that we think have worked very well. Do we need to do better going forward? Absolutely."
Stay up to date on all the latest news by following us on Twitter and liking us on Facebook.
Executive Editor US, PokerNews Podcast co-host & 2013 WSOP Bracelet Winner.