Black Friday Defendant Chad Elie Pleads Guilty to Conspiracy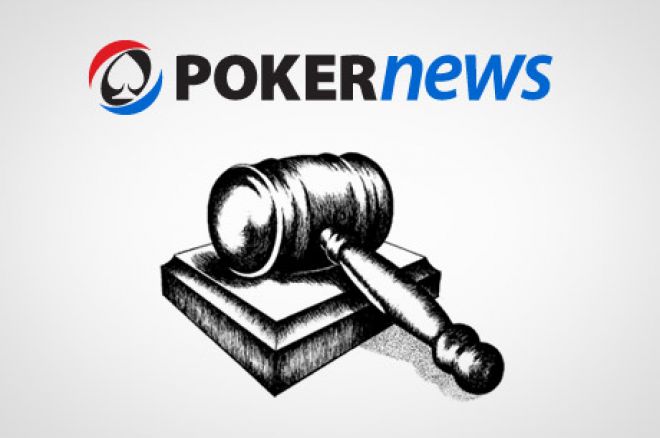 Chad Elie, one of the 11 men indicted by the Department of Justice on Black Friday, pleaded guilty to conspiring to commit bank fraud and operating an illegal gambling business in the United States.
Elie, 32, was due to go to trial on April 9 on nine charges, including bank fraud, conspiracy, and violation of the Unlawful Internet Gambling Enforcement Act (UIGEA). He faced up to 85 years in prison, but, as part of a plea agreement with prosecutors, he'll serve six months to a year in prison under stipulated sentencing guidelines. His sentencing will take place on Oct. 3, 2012.
Elie's plea came less than a week after reports surfaced that his former business partner and fellow payment processor Daniel Tzvetkoff would be testifying as a key witness in Elie's trial on April 9.
According to the Australian Associated Press, Tzvetkoff was acting as an informant and handed more than 90,000 documents over to prosecutors, including confidential emails to and from Elie just weeks before the trial. Elie's attorneys complained that prosecutors had dumped the mountain of documents on them with little time to prepare.
Elie was slated to go to trial with John Campos, the former vice chairman of SunFirst Bank who was also indicted on April 15, 2011. It isn't known whether Campos has entered into a plea agreement, but the Wall Street Journal reports that federal prosecutors are in discussions with Campos and will know by this week whether he will go to court. Campos is facing six charges and up to 35 years in prison.
Campos and Elie had both asserted their innocence numerous times in the past year, claiming that the law making it illegal for businesses to make transactions with unlawful online gambling companies doesn't apply to poker because it is a game of skill. Their motions to dismiss the trial were denied by U.S. District Judge Lewis Kaplan, who is presiding over the case.
Other Black Friday defendants who have entered guilty pleas are Absolute Poker co-founder Brent Beckley, and payment processors Ira Rubin, Ryan Lang, and Bradley Franzen.
Stay up to date on all the latest news by following us on Twitter and liking us on Facebook.